The singer and songwriter, John Lennon, was assassinated 42 years ago on 8th December. Lennon's death broke several hearts as he was widely loved as a musician and guitarist of the historic band, "The Beatles." The wife of the legendary artist, Yoko Ono, paid him a moving tribute through a Twitter thread, describing Lennon as a "complex person" and explaining how his inner child "saved him" through the years. Yoko, a Japanese-American multimedia artist, started her tribute by writing, "In some ways, John was a highly complex person, but, in others, he was a person who retained his innocence. On one level he remained the kid he'd been in his hometown." She also enclosed several pictures of Lennon as a child and his days as a young artist. She continued in a follow-up tweet that his "childlike character probably saved him." Moreover, it helped him to be a great songwriter as "he was always able to remember what it was like to be a child."
Moreover, Yoko shared the story of when she met her late husband and she did not really know who he was. "I found him totally, totally attractive – not that he was known as the most conventionally handsome man in the world but he had a charm which was very alluring and endearing," she shared. She found Lennon to be an honest man.
Moreover, the peace activist shared that as she hailed from New York, it took her a little time to "warm to English guys." Lennon was the first one she grew close to as there was something so "human about him." She added, "It's never easy just to be yourself, but John was very good at that." One of the most beautiful memories she has of Lennon is the first time he made her laugh. "He just grabbed an apple that was in my exhibition, took a bite out of it and just looked at me," she wrote.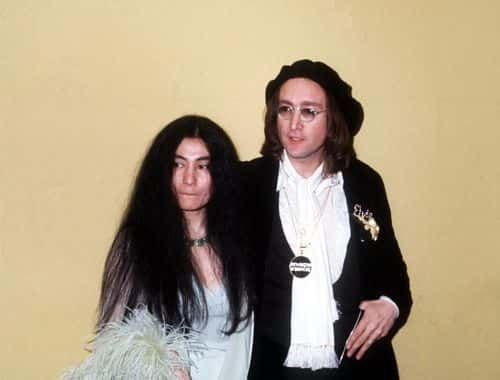 Yoko was obviously very upset at that moment as it was her work. She looked at him and he knew she wasn't okay with it. "He registered this and did a shy little smile and put it back on the pedestal. At the time I was very upset but when I thought about it after he left, it seemed rather sweet," she wrote in her Twitter post. Lennon has a very "warm view of his past" and "thought of Liverpool as a place that was incredibly wonderful."
Yoko emphasized that people often move out of their hometowns and say "Thank God I left" but Lennon always loved the city he grew up in. Moreover, in the last week of life he wanted to "go visit his England on the QE2" and show his son, Sean, his childhood memories in Liverpool. Unfortunately, it didn't happen as Lennon was killed outside his apartment complex, The Dakota, in New York City by a fan named Mark Chapman, per Express UK.
Yoko revealed on Twitter that Lennon "was making very interesting statements all the time, especially towards the end. As if he sensed that something was about to happen to his life to change it all." In the end, she said that even though Lennon was not able to take his son Sean to Liverpool, however, "if you listen to his song Imagine, you will see that everything he was trying to tell his son Sean at the time is in there. All of it. He stuck to being himself to the end."