Where there's a will, there's a way and @sierracoey has proved it very well. She is extremely proud of how far she has come, especially when just some time back, things weren't in the best state for her. In a viral slide show, Sierra revealed how a sudden realization about her workplace pushed her to follow her lifelong dream of starting a business of her own. The caption attached to the video read: "I'm so thankful to be given this opportunity, I couldn't have done it without all the support by my side. I pray that my business continues to grow each day #greenscreenvideo #fyp #viral #smallbusiness."
In a series of slides, Sierra explained everything that pushed her to take the huge decision. The TikToker was employed at a cleaning company from which she took an approved leave for her birthday. Though the company gave her the leave it seemed to her that they weren't particularly happy about the fact that she had asked for it. For two weeks after her rejoining, she was not assigned any work. They "ghosted" her. Stuck between a rock and a hard place, Sierra took the tough decision of going independent. She named her business, "Sparkling Solutions Residential Cleaning."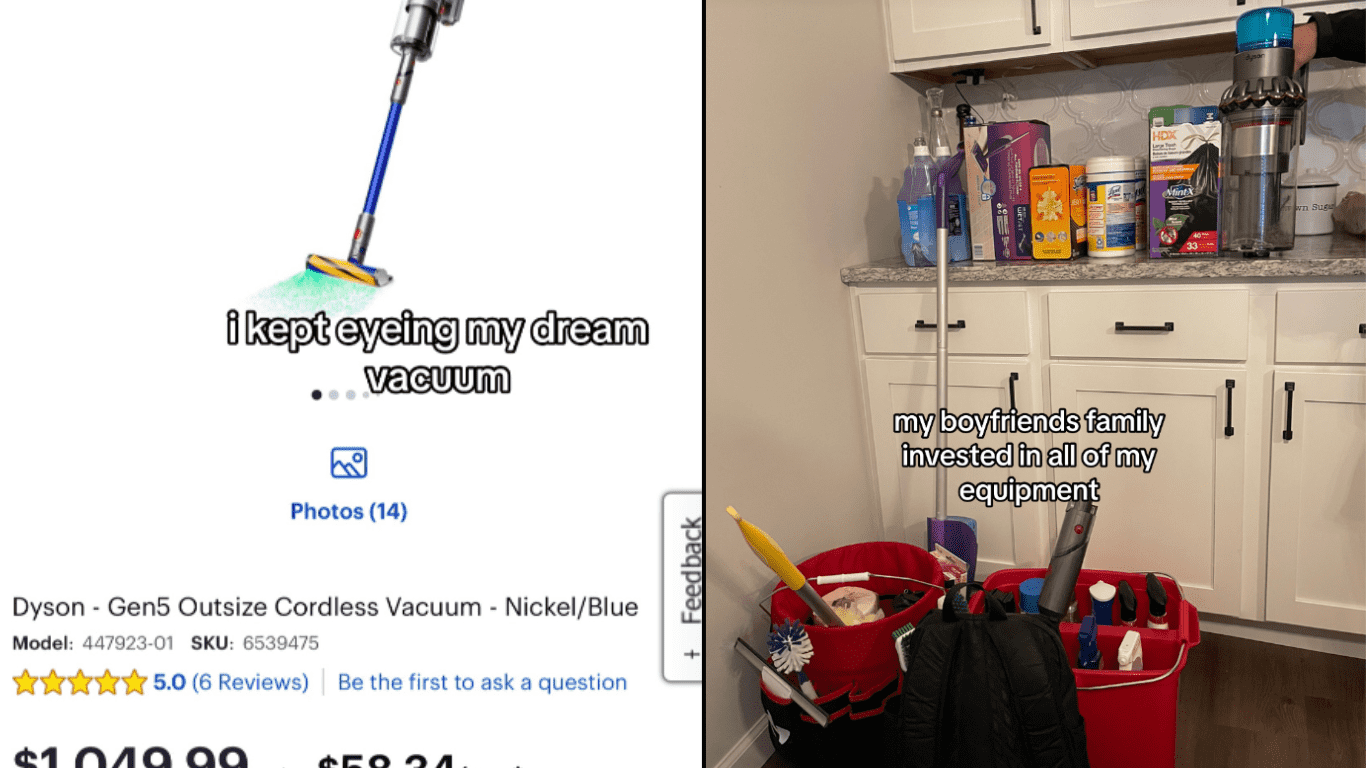 In launching her business she got a lot of help from her boyfriend's family. They helped her in purchasing the required equipment and also got her the first few gigs. Initially, she was getting work only within her circle of friends and families. But she put her all into that, paying close attention to the details and being immaculate with everything. There was a visible difference that could be seen in the before and after pictures shared by Sierra on TikTok. Slowly the positive feedback travelled and today, she is receiving offers from clients who are not her friends or a part of her family. She informed her followers that her business is slowly picking up and she is booking more jobs through her company.
The ghosting done by her workplace gave Sierra a lot of anxiety but through her perseverance, she was able to make good out of a very terrible situation. She also received emotional and financial support, which encouraged her to get out of the toxic situation. Their belief shown by her boyfriend's family gave her the drive to perform better at every given opportunity. The video has already been viewed more than 400k times. @jakayla4581 validated Sierra's experience in a toxic workplace and shared her own experience, "I called in for not feeling good and they took me off the schedule until further notice now I don't know if I will be able to get baby stuff for my newborn."
The comment section congratulated her and gave her suggestions to further expand her business. @loub257_ was immensely happy about Sierra's success and wrote, "I'm so proud of you! Your boyfriend's family is amazing for helping your start-up! I wish you the best." @aaliyaahf gave Sierra tips on how to improve her business with help from apps and commented, "My mom's cleaning business is fully booked every month and WORD OF MOUTH is better than anything but also neighborhood app! You'll be booked and busy."