Beauty standards of the modern world are anything but healthy, and a woman personally experienced this in her yoga class. Sarah—who goes by @sarahinyellow in TikTok—had to face an embarrassing question from her yoga instructor about her body. Although she realized that the instructor did not have any mean intentions behind the query, it still left Sarah disoriented. It led her to sadly question herself and her body shape.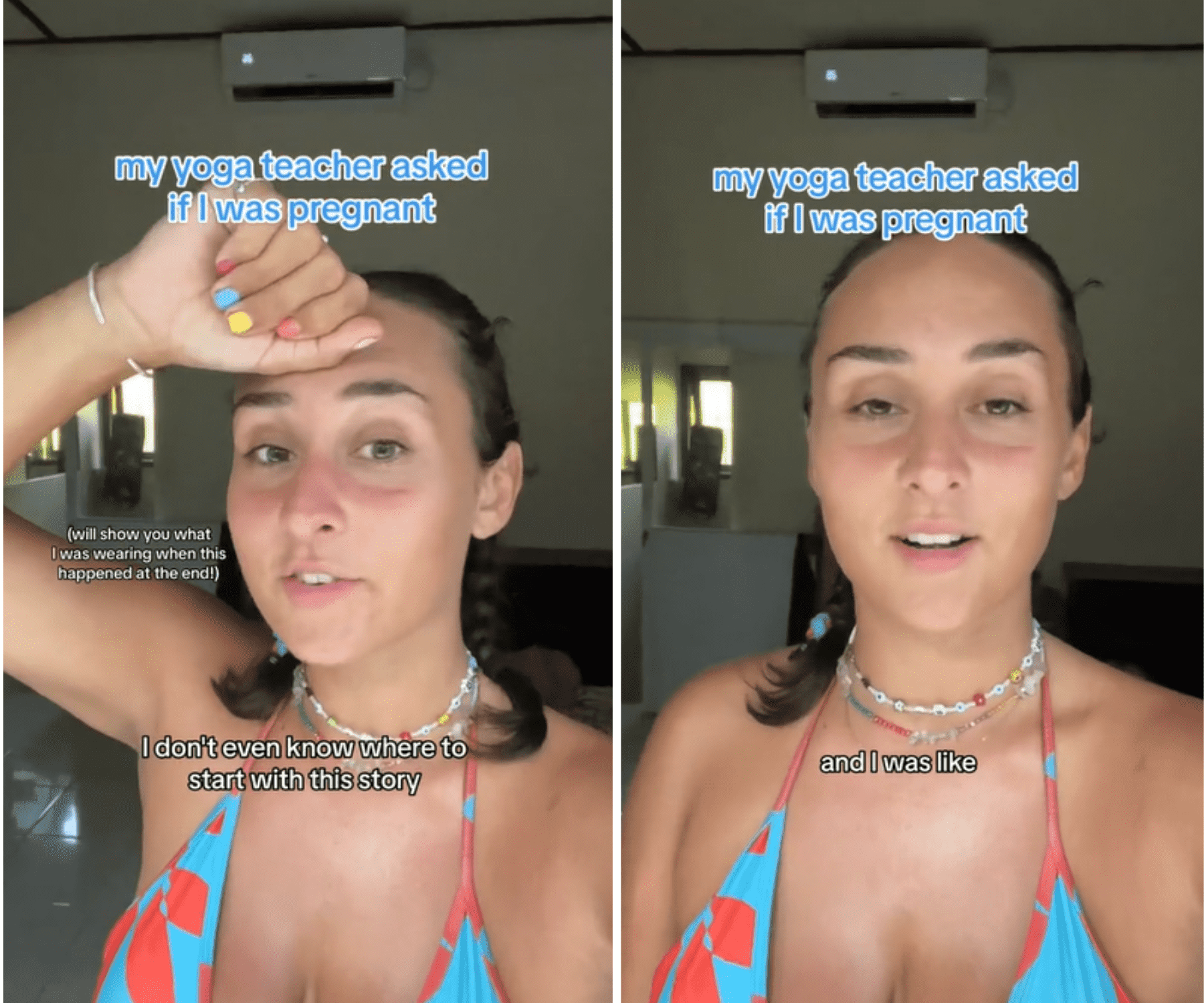 The whole ordeal started when she along with her friend decided to go to a yoga class. The instructor began to ask general questions before the training. To the friend, the questions were regarding injuries but to Sarah, the question was "How far along in the pregnancy are you?" Sarah immediately corrected her that she is not pregnant. The instructor apologized and kept on asking for forgiveness. Sarah reassured her that she was not mad at her, but the whole incident left her jarred. She was not able to focus because the query shook her confidence.
Sarah explained her frustration in the video that has since gone viral with 2 million views, "I'm really not mad at her. I'm just mad at beauty standards and all these things that make us feel like there has to be an explanation for why you have a belly. I have a belly, and that's all right." In the video, she further explained that she takes care of herself both physically and mentally, and could not be called unhealthy by any means. Still, she has had to face such a situation because she does not fit the beauty standards in place.
Sarah's feelings during this situation are something that many women go through in their daily lives. As per Better Health, social standards have made women more susceptible to body image issues. They have to constantly compete with a benchmark that is extremely hard and oftentimes downright impossible to achieve.
The whole exchange caused Sarah to look in the mirror many times. She got so shaken that she began to question herself about the times she had worked out in the week and what she had eaten. However, ultimately, she came out of the whole situation with confidence in herself and her body as well as the realization that she cannot talk to herself in that tone.
She uploaded a picture of herself in the pink ensemble that she was wearing in the class and shared, "I feel like in the past I would have never worn it again. However, I am not going to overthink it and I love this outfit." She ended the video on a funny note saying that she and the baby in the belly are hungry and need to go eat. She refused to let other people's perceptions get her down.
The comment section was impressed with Sarah's confidence and understood her situation. @chelseyhenderson78 shared that similar incidents like this happen to her on a regular basis and wrote, "Omg I get this all the time because I carry all my weight in my middle. It is so frustrating when people say it. I still struggle to move past it." @inadarkdarkroom criticized the instructor and commented, "Honestly, that says a lot more about her than it does about you. So glad you got ahead of the negative thoughts!!"