This might feel like it is straight out of a movie where people luckily stumble upon something precious. But those cinematic moments can take place in reality as well and this particular incident in Charlotte, North Carolina is a gleaming example of that. According to Queen City News, a woman named Julia Stultz was strolling through the aisles of their local Walmart store with her husband and son when the regular grocery run took an interesting turn.
When she reached the children's clothing section, Stultz's son spotted an envelope on the floor. Curiosity took over and as the mom turned over the envelope, she found a heartfelt message written on it which read: "With Love, Amen." However, there was more to the envelope than a simple message full of love and blessings. The flip side of the envelope read: "If this card has found you, open it – it's yours. God is continually blessing you."
Stulz and her family pried the envelope open and what they found inside was something none of them anticipated. They were greeted by a beautiful greeting card and five crisp $20 bills. It is not usual to find $100 just lying on the road, waiting to be picked up by someone so Stultz was fairly surprised. There was an additional message inside the envelope that read: "May this gift bring you a little peace today. One day, please pay it forward. May the blessings of God be on you always! Your friend."
The note and money left behind by some stranger left Stultz in awe. She had a chat with the outlet where she disclosed further about the heartwarming gesture. Stultz said she may never have the chance to say thank you to the person who left it, but she is very thankful. A bunch of other Walmart customers were also happy to hear about the good deed of the nameless person. "I've always wondered if there was stuff like that in the world and I've always said if I have the chance to pay it forward, I would absolutely do it," Akili Omari, another Walmart shopper told the outlet.
In a similar story, a woman on TikTok narrated how she aided a homeless man with food and drink and booked him a cab ride to anywhere he wanted to go. @wherestayo on TikTok shared her unusual encounter with a man in her neighborhood who was possibly trying to break into an empty apartment in order to find a place to sleep. "My cat runs in the door and like, gives me this look that I've never seen her give me," she recalled in the video, "So, I knew something was up outside. I opened the door, and I kid you not, I watched a man look through the windows of my neighbor's apartment, walk down and try to open the door. I was like, what do I do? He's clearly breaking in."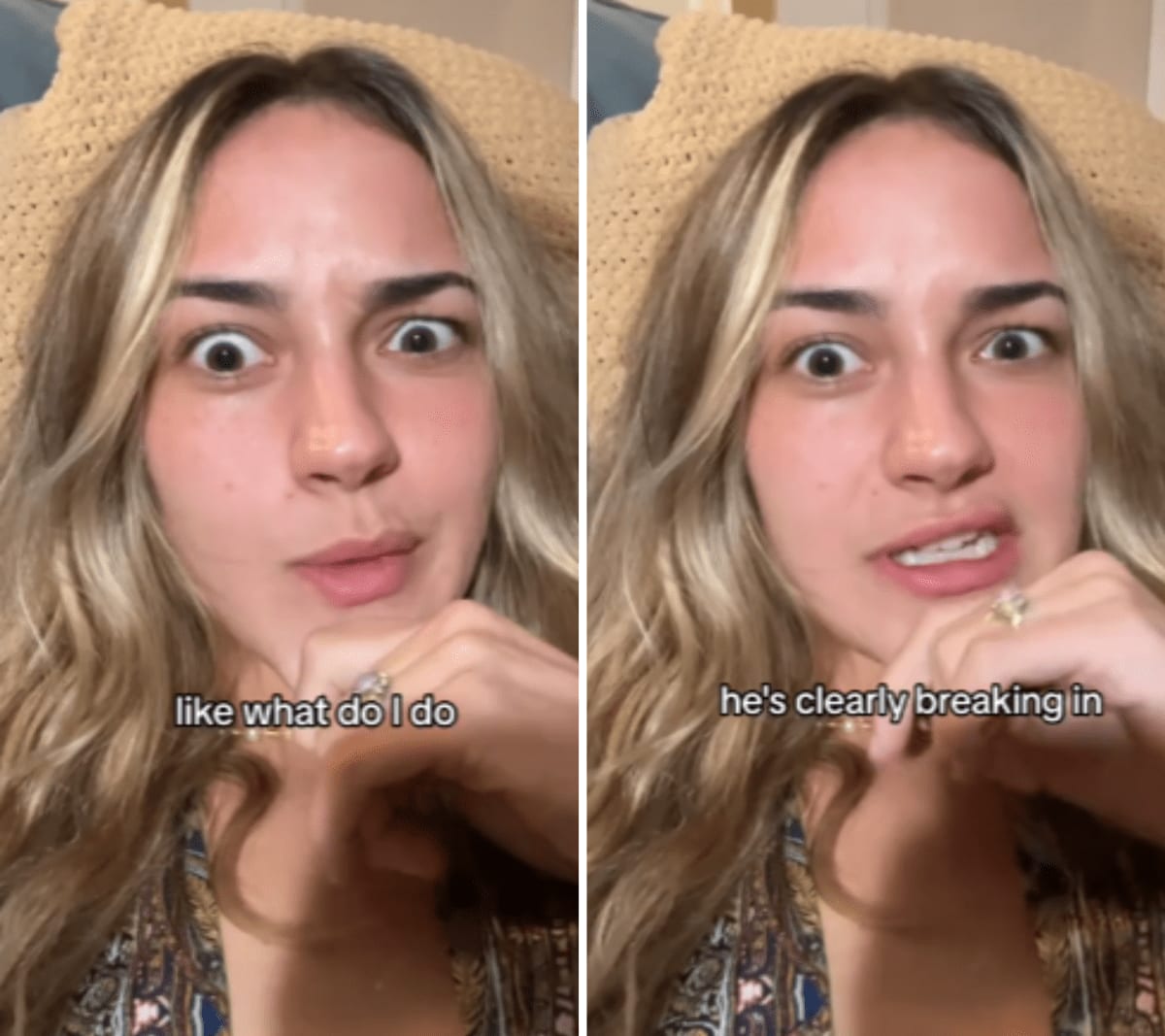 Instead of confronting him head-on or alerting other neighbors about the situation, she simply decided to ask the man "what he needs." Taylor's intention was to help him rather than berate him. So, she decided against calling the cops and made the man sit on her porch, eventually preparing him a burrito and booking him an Uber ride too. May these little acts of kindness continue to create ripple effects to remind us that there is still some generosity left in this world.