The path to recovery from addiction is never easy. It was equally difficult for 25-year-old New York City resident Grace Adams. @sobernotboring has been documenting her over-an-year-long journey to sobriety on her TikTok page. She has become an active part of the #SoberTok community, where people share their respective life experiences while attempting to get clean from drug and alcohol abuse. Though Adams has admitted that she does miss drinking at times, but has developed self-restraint not to let herself get high ever again.
---
View this post on Instagram
---
In an interview with In The Know, she revealed that she boarded a flight to her home for Thanksgiving after embracing sobriety, but she was having panic attacks and her anxiety almost made her pay someone to accompany her on the journey. "I had an early morning flight to avoid the heavy drinking hours," she told the outlet. "But even at 7 a.m., people were crushing mimosas. I got to the airport way too early and anxiously waited at my gate." This flight has been special for her since this was one of her 'sober firsts.' It was one of those moments when a newly sober person experiences something without intaking anything they were addicted to.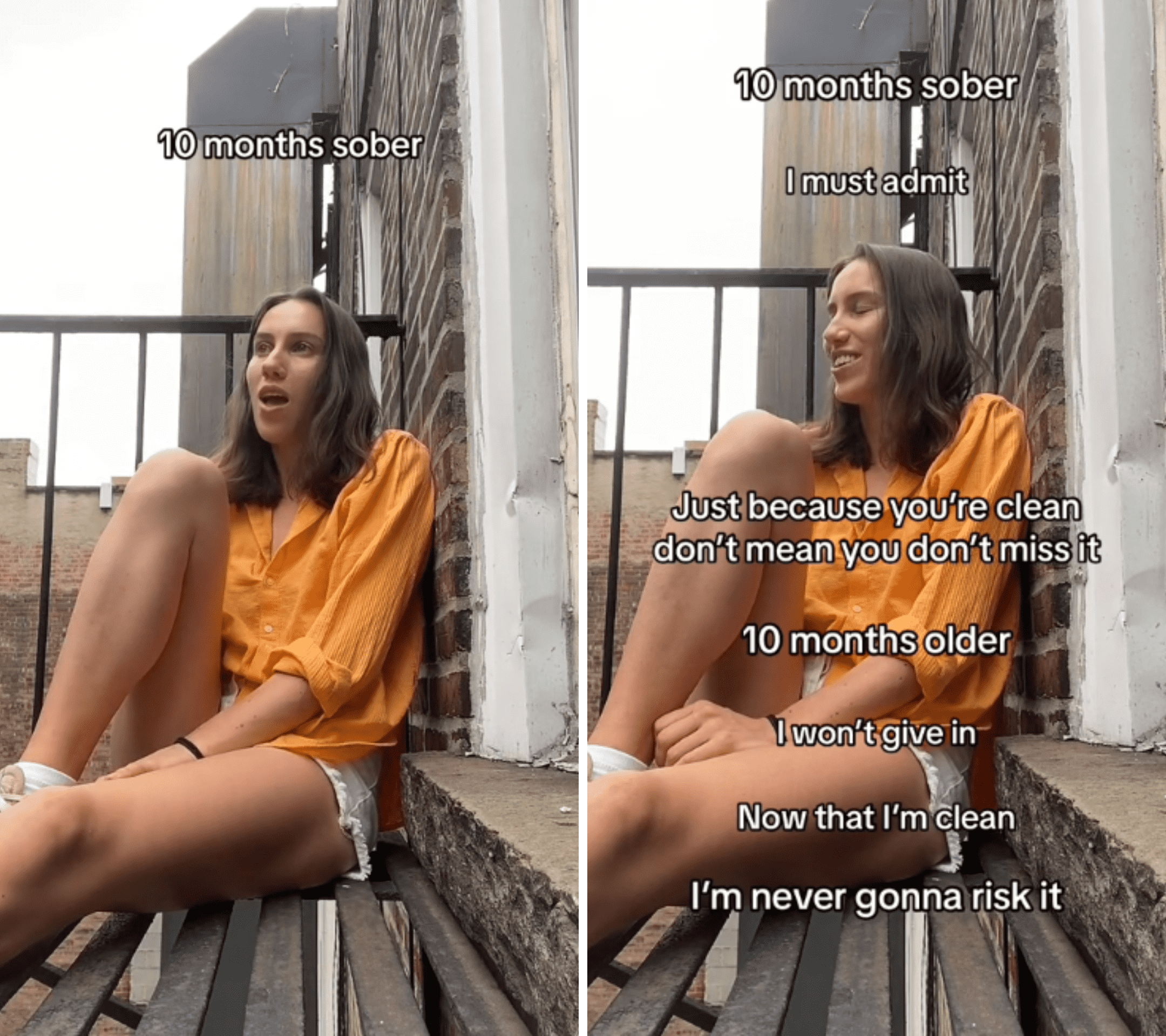 "When I got sober, everything I did felt weird and different, even though they were things I had done daily for years," Adams said. "I felt as though I was experiencing them for the first time. I was so used to having some level of comfort because of alcohol. The stigmas and stereotypes of being sober were some of the reasons I stayed drinking for so long. I could not imagine having fun without it. From an early age, I began associating fun with alcohol," she added. Adams looks at her progress as "an accomplishment." As for her flight, Adams was relieved that she could get on a plane and travel sober again.
"It means that you now have a reference point that it is possible to go through that specific experience sober," Adams added. Even though getting on a flight while being sober was one of the first hurdles for Adams, she admitted that there were several occasions where she needed to have 'sober firsts for times' people probably don't think about. These 'sober firsts' she had were outside common cases like bachelorettes and parties, networking at work functions, experiencing loss and watching a sport that calls for a drink.
Adams eventually ended up calling a newly sober friend to help her calm down before boarding the flight. "The most important thing is that you have to be able to trust them completely and know that you are not burdening them with your problems. If you get uncomfortable or feel triggered to leave, I promise no one cares," she concluded. In August 2023, Adams celebrated one year of being sober and got emotional while making the revelation in a TikTok video.
---
View this post on Instagram
---
"Today is just — it's gonna make me really sad. Not sad, emotional," she said to the followers. "I'm so happy I get to share with all of you." Fellow TikTok users showed their overwhelming support in the comments as well. @vickietownsend96 wrote: "Congratulations sweet girl. You're amazing and what an inspiration you are." @odaatapparel commented: "Being sober, we feel everything! Enjoy this moment. Every day just gets better and better."
---
View this post on Instagram
---