Dating apps have become popular and convenient platforms for women to meet new people and explore romantic connections. They provide women with the ability to take control of their dating lives, enabling them to initiate conversations, select potential matches, and decide how and when to engage. For this reason, when a TikTok user @spreadsheetshan shared her credit score on her dating profile, it took an unexpected turn. Recently, Shan—who goes by @spreadsheetshan on TikTok—took a unique approach by sharing her credit score on her dating profile, leading to an unexpected turn of events.
She has an excellent credit score of 804 and the responses that came were interesting as well. She uploaded a selfie of herself and wrote, "Added my credit score to my Hinge profile, and here's how it went." She shared the ten responses she received from her dating app matches. In one of her matches, Aaron wrote, "'All I needed to see. Drinks next Thursday?" Michael said, "Hahaha. Great flex." A guy Shan added some humor in what he wrote, "Lmao, I have never seen this on here. Respect though."
The post gained 1.3 million views and received responses from everyone who thought it was a great idea. @KaitilinHall commented, "There should be a dating app that analyzes your banking apps and matches you with financially compatible people." @RyanneReads comments, "About to add my 520 and my ADHD diagnosis just for fun." @LarsPetersson commented, "I took the opportunity to check my credit-wise yesterday and I lost 13 pts to meet you at 804. It's a perfect match baby! (But not in the market)." @browngirlshit, "I feel like this is a red flag on their end."
Shan explained the idea behind this unique approach Buzzfeed, "I had the idea of adding my credit score to my Hinge because I wanted my profile to stand out and attract guys with similar priorities. I felt like a guy that would find my credit score impressive, would also be someone that prioritized his finances."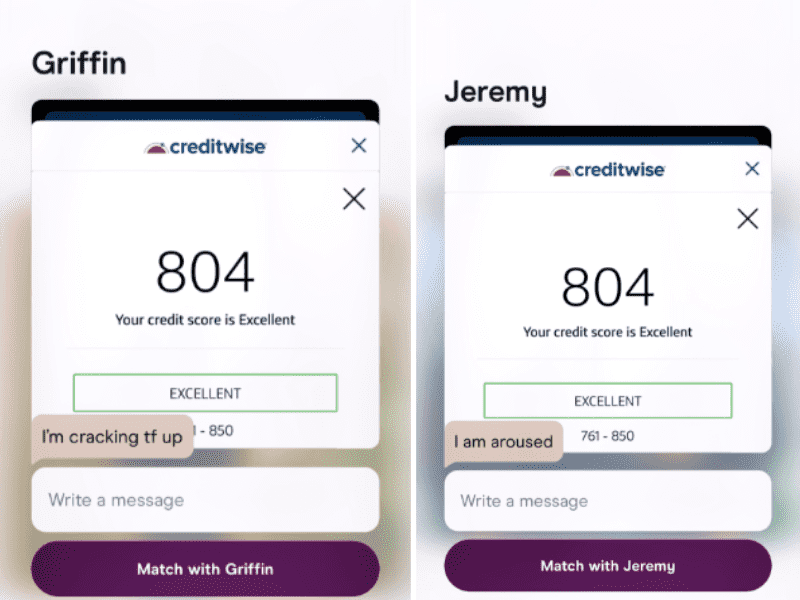 She disagreed with the commenters who suggested that men finding her credit score attractive might be motivated by financial gain. The 26-year-old said, "I did not expect all of the responses on TikTok that I received about those men having feminine energy and looking to 'mooch' off of me. I do not totally agree with those comments. I am proud of my financial responsibilities and it is something that I've always prioritized."
Shan also has some good advice for all the women out there wanting to improve their credit scores. She said, "The best thing you can do to start building credit is to get a credit card, do not spend more than 10% of the credit limit, and set up automatic payments every month! Every college student should have a credit card and treat it as a debit card — only charge what you can afford to pay off each month."