The first "Mission Impossible" film might have been released in 1996, but super spy Ethan Hunt is still going strong. The Tom Cruise-led action and spy thriller film series officially completed 25 years in 2021. Little did Cruise know that he would be kicking around bad guys as Hunt and foiling the plans of international criminal syndicates even in 2023 at the age of 61. Even though American filmmaker Christopher McQuarrie now directs the blockbuster franchise, the 1996 film was helmed by Brian de Palma.
According to Slash Film, Cruise's role as Ethan Hunt, an IMF agent, kickstarted his career as an action star. The 1996 film was also the first movie that Cruise produced and he continues to do so till this date for the film series. In an interview with Collider Exclusives in 2021, Cruise opened up about some lesser-known facts behind the creation of one of the most successful movie franchises. In the clip, the actor revealed that he "lived down the street from director Steven Spielberg" and that they used to visit each other's houses, watch movies and have hearty conversations.
"I remember one night I went over and there was Brian De Palma, and so the three of us had dinner. And we were just talking about movies and also I was prepping, 'Interview with the Vampire' at that time, working on a few other things. And I went home that night and I stayed up for about 14 hours and I just got all of De Palma's movies and I restudied all of them... I just went, 'Oh my gosh, he's gotta direct 'Mission: Impossible,'" Cruise said in the interview.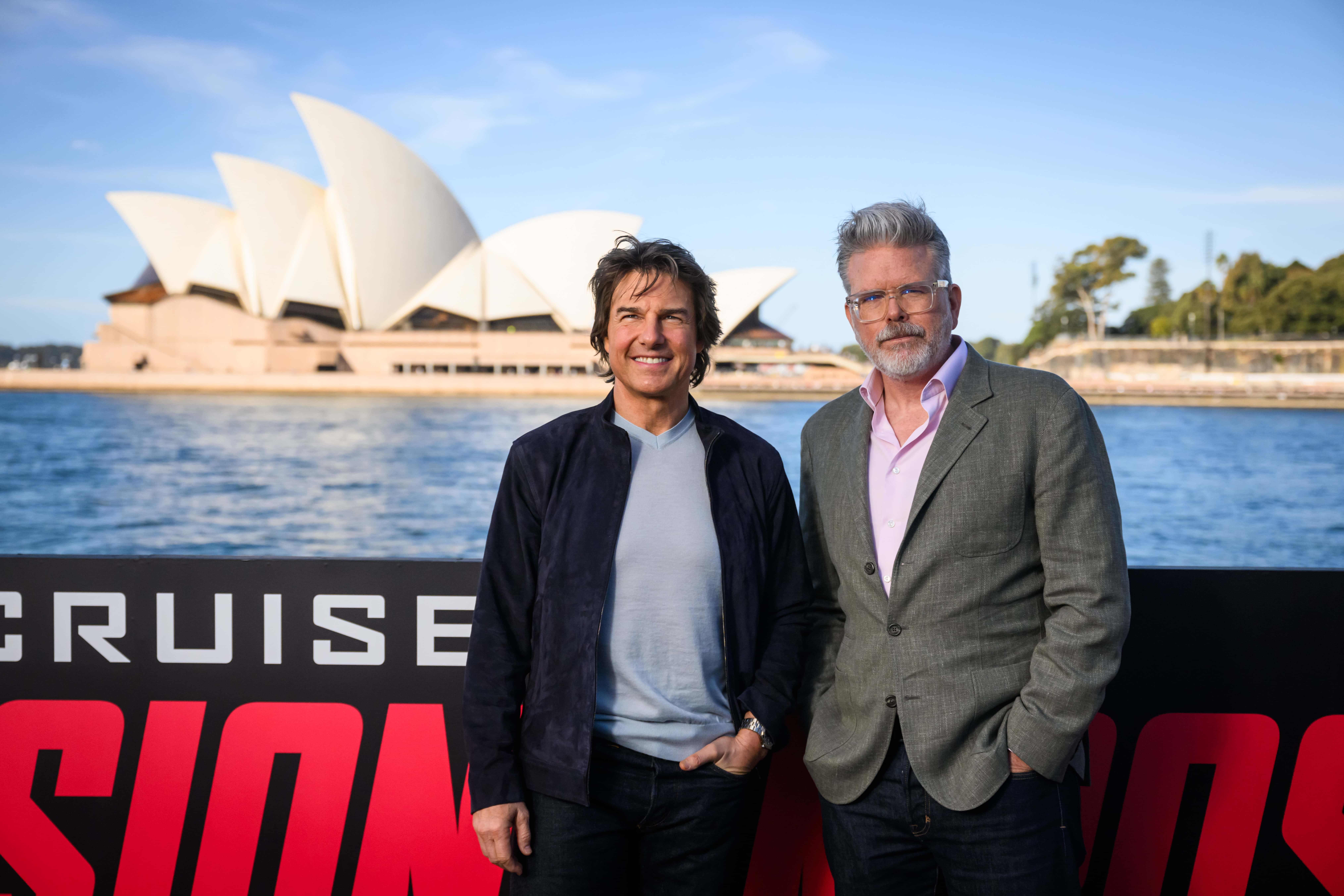 Cruise also spoke about how De Palma pitched the death-defying stunts and the iconic scene of a vault break-in to him over a phone call and he considered it an unforgettable experience. "And then we came up with the idea of us having to go into the CIA. I remember, when he came to me with that idea, I was actually in Japan—and it was an early day of phones—and I remember I was stuck in a traffic jam... on my way to a premiere. De Palma was like, 'I gotta talk to you,' and he pitched me the whole CIA scene when I'm in the back of a car in Japan... and I just went, 'Okay, this movie's really cool.' This guy is brilliant, you know? This was a phenomenal idea," Cruise recalled.
The 1996 film also involved another stunt sequence, which involved Cruise's character blowing up a chopper and the villain along with it. He shared how that stunt piece came to life as De Palma worked on it. "I remember the train. He was like, 'I wanna do a train,' and I was like, 'Oh, that's fantastic.' And so, how do we do it? How are we going to shoot this thing? And we would sit there and go with train cars—and we didn't have the story. And he would just start setting up shots, and we'd go back and try to work on the story, and who's gonna be in it and then go back and forth," the "Top Gun" actor added.
The rest became history as the "Mission Impossible" franchise, a film adapted from a 60s TV show, catapulted Cruise to superstardom. However, the film was supposed to be a standalone spy thriller about an IMF agent who is forced to turn rogue. De Palma did not foresee the success of "Mission Impossible" and the gradual rise in its popularity as he exited from the director's chair after the 1996 flick. Directors John Woo, J.J Abrams and Christopher McQuarrie joined hands with Cruise to direct the sequels. With complete creative control over his recent projects, Cruise's partnership with McQuarrie still remains as the seventh installment in the franchise hits theaters on July 12, 2023.