Many of us have seen the 2009 film "Hachi: A Dog's Tale," which starred actor Richard Gere alongside an adorable Japanese Akita dog. The emotional tearjerker of a film was actually based on the real-life story of a dog named Hachiko, whose loyalty towards his owner inspired the plot of the film. But little kids are probably not aware of the reality as much as adult cinephiles are. So, when Jeraldine Blackman, who goes by @theblackmanfamilyofficial on Instagram, decided to let her young son and daughter watch the film, she was in for a surprise.
In July, the mother of two shared an interesting video on her Instagram page, where she regularly shares updates about her family and fun time with her toddlers. The mom recalls a family trip she took to Japan with her husband and two kids. The overlay text on the video read: "POV: Kids have big feelings too." The caption of the video further read: "I was in awe how Nimo and Jette were so moved by this movie! I didn't expect a big reaction from them! If you haven't watched this movie yet, go watch it. It's so beautiful."
"Do you guys remember when we took our kids to Japan? We were casually walking at this very famous Shibuya crossing when we suddenly came across the statue of Hachiko. Nimo and Jette were very curious," Blackman narrated. She continued telling her viewers how her son and daughter kept questioning their mom about the Hachiko statue. "I was telling them that 'when we go back home, I promise you to show the movie called Hachiko,'" she said in the video.
The clip transitioned over to a shot of her son and daughter in the living room, watching the said 2009 film on the television. Jette, the young girl, is first seen breaking down in tears as her mom calls her and tells her that it's okay. But Jette continues to sob as she approaches her mom. Next up, we see Nimo wrapped up in a cozy oversized hoodie and sobbing at the scenes playing on the television as Blackman wipes his tears.
"No, this is hard," the young boy admits as he continues to cry. Jette follows up with an innocent question about the film, wondering if Hachiko turned into a statue while waiting for his master. Blackman tries to calm them down but informs them that "it's okay because Hachi is in the dog heaven now." She gives her kids a warm hug but their sobbing spree doesn't stop there. It seems the film left a deep impact on these kids which they will never forget.
---
View this post on Instagram
---
@she_vaanee said: "I cried seeing them crying." @emmiedustie commented: "I watched it 3 times, the first time I started crying when baby Hachiko first appeared, the second time I started crying at the very beginning of the movie, the third time, I started crying before I even put the DVD into the player." @always_main_character added: "This video shows how important it is to make our kids emotionally woke and intelligent. This video is pure love. These little humans feel human emotions in the purest form."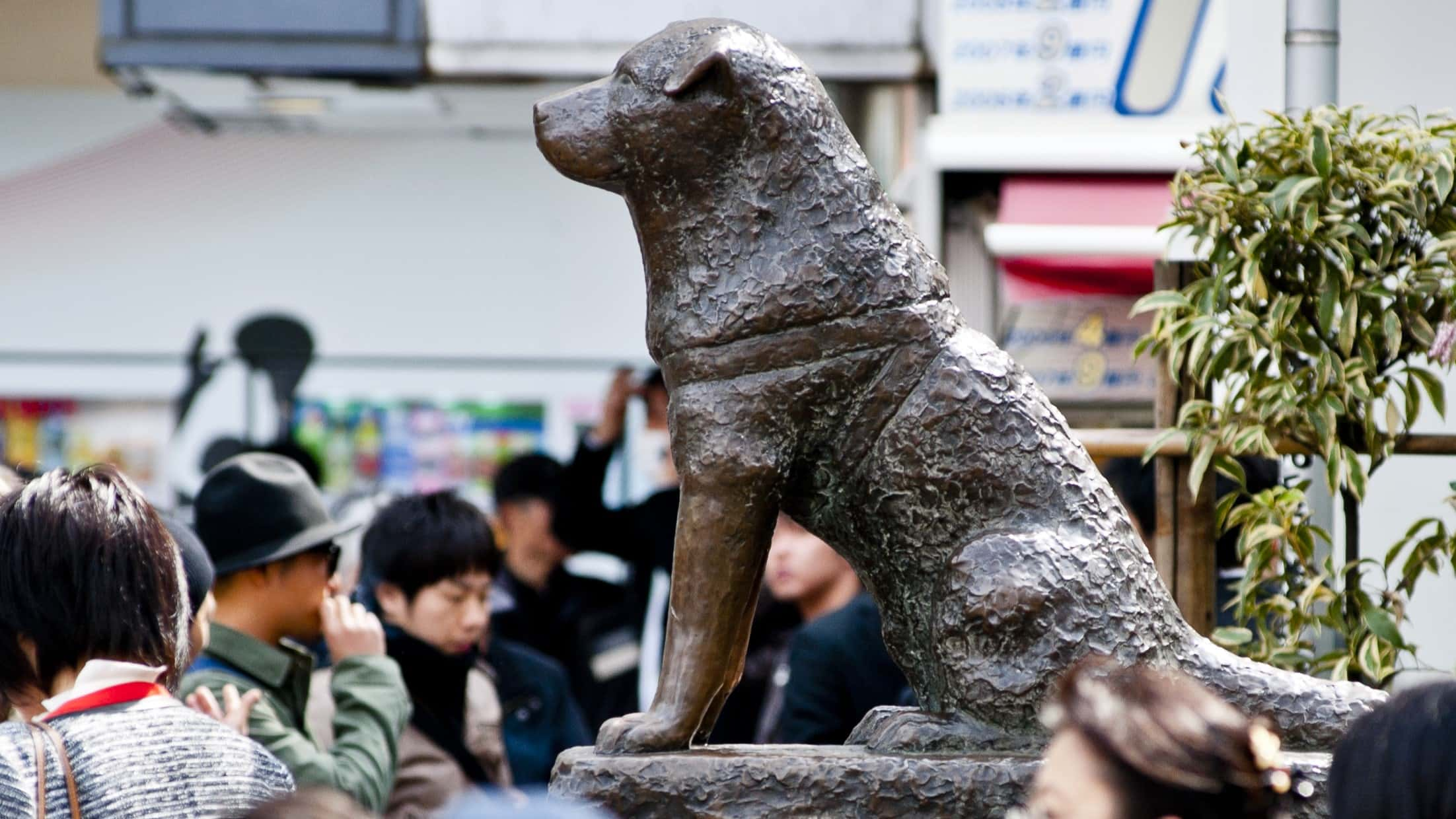 According to The Economic Times, the most loyal dog would have turned 100 years old in 2023. Hachiko's faithfulness and heart-touching legacy have been celebrated all over the world in the form of stories, books, dramas and films. The Japanese people even erected Hachiko's stature outside the Shibuya railway station in Tokyo in 1934 and had it redone in 1948. The statue still stands in the same spot where the pooch once used to wait for his master to return. In 1931, the Japanese government declared the Akita breed of dogs a national icon too.