Anybody who has worked at a call center knows that the job can be very demanding. Employees of such places are forced to navigate a constant stream of customer inquiries, often dealing with complex issues and irate customers. What makes it even worse is that employees are monitored all the time, with very strict performance metrics that can be highly stressful. TikTok user @aprettygayfem, who happens to be a supervisor at a call center, recently shared a video where she had to step in and speak to a customer who was creating trouble with one of her representatives.
The video captioned, "You want a WFH job but let me tell you it's not for the weak. And I stand behind my reps when they are right" has got 74.8K likes and 565 comments. At the beginning of the video, viewers get to see the woman seated and attending the call. She says, "Ok, so ma'am I just want to start by saying my rep is not dumb, nor is she illiterate." The woman goes on to explain to the customer that what her representative advised her was correct. She shares that she was about to share the same advice with her. The woman states how the customer's account did not qualify at the time.
The woman tells the woman that the company made two exceptions in the same year in her case and that they would not be offering a third one. She pauses to listen to what the customer has to say. It appears that the woman on the line does not understand as she has to continue breaking the problem down for her. She says, "Ma'am that would not be in your contract because, in your contract, you're supposed to make every payment on time."
She tells the woman that the company allowing her to skip a payment was an exception and that it was never originally part of their contract. The contract necessitated how the woman had to pay on time. The woman looks at her computer screen and tells the woman that they had made a second exception in September and that they would not be able to do it again. Towards the end of the clip, the woman still doesn't appear to be convinced and asks her if she is a supervisor which she says yes to.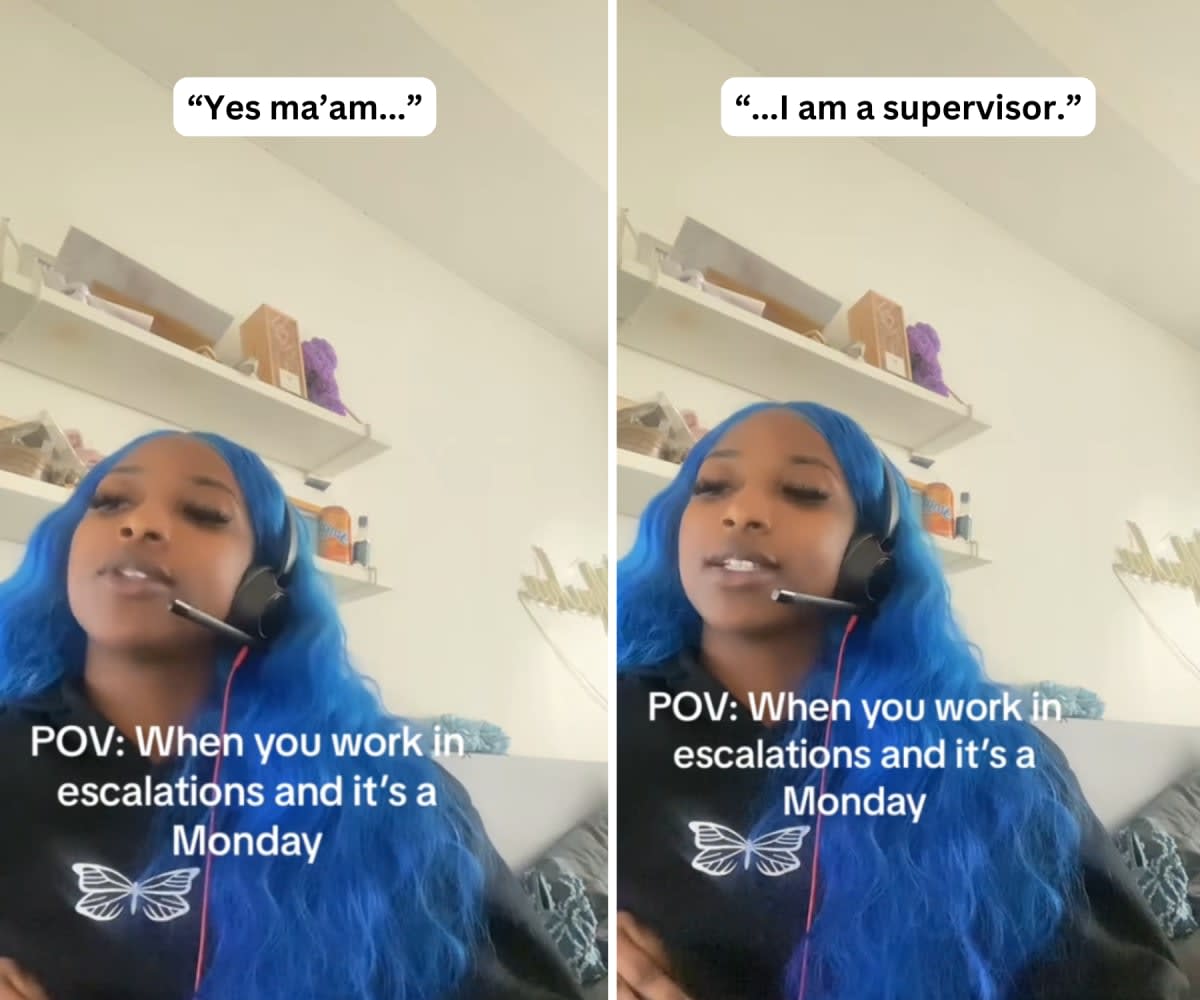 People on the platform shared their thoughts about the plight of call center employees in the comments section. @sammynashville said, "The way I can tell the customer said, 'Well let me speak to your supervisor!' Like ma'am, who are you taking this to? The lord?" @endlessunboxing lauded the woman, saying, "I love this level of professionalism. Firm, assertive and sure of the information you're providing. Customers know, they just try & get their way!"
Another user, @ncts1472, said, "I'm just so impressed by how chill you are, I seriously could not speak that calmly if someone was being as rude as she definitely was." @raineeaustin shared, "As a supervisor, I will back my agents. I love it when they ask for someone higher than me, 'I'm sorry there is no one else I can transfer you to'."