In Sidney Poitier's death, Hollywood lost one of its all-time greats. The 94-year-old actor passed away earlier this month, and will always hold a sacred place for the African-American community for his contribution to cinema and for opening the doors for Black actors that followed him. The actor, director, and civil rights icon would be the first Black movie star, and also being first to be nominated for an Oscar and the first to win one. He was nominated for his performance in 'The Defiant Ones' in 1958, before winning an Oscar for 'Lilies of the Field' in 1963. Despite Poitier's breakthrough Oscar in 1963, only five lead actors have won Oscars since, highlighting the problem within Hollywood, reported Variety.
Only Denzel Washington, Halle Berry, Jamie Foxx, and Forest Whitaker have won best actor awards after Poitier. Hollywood has been largely controlled by white people, From producing to directing, acting and every other job within the industry, white people have cornered a lion's share of the work. The lack of nominees from the African-American community and other minorities led to the hashtag #OscarsSoWhite, highlighting the apparent problem. In 2015 and 2016, there were no performers of color were nominated for any acting awards, leading to the academy considering new inclusive rules that seek to increase inclusion for underrepresented groups — people of color, women, LGTBQ+, and people with disabilities, reported Vox. The rules will be applicable from pictures nominated for 2024.
When Poitier was given an honorary Oscar in 2002, Denzel Washington won the best actor for 'Training Day' and Halle Berry won the best actress for 'Monster's Ball' that year. Their tributes to Poitier on that night and since highlight what the legendary actor has done for the Black community within the industry. Until Sidney Poitier came along, Black actors were relegated to playing bit-part roles. Poitier played an itinerant laborer who helps a group of White nuns build a chapel to nab his Oscar. As Denzel Washington said in his speech at the 2002 Oscars: "You couldn't cut Sidney Poitier out of a Sidney Poitier picture. He was the reason a movie got made. the first solo, above the title, African-American movie star. He was unique."

Poitier's touched upon his journey during his speech that night. "I arrived in Hollywood at the age of 22 in a time different than today's, a time in which the odds against my standing here tonight 53 years later would not have fallen in my favor. Back then, no route had been established for where I was hoping to go, no pathway left in evidence for me to trace, no custom for me to follow," he said, reported The Guardian. "Yet, here I am this evening at the end of a journey that in 1949 would have been considered almost impossible," he said.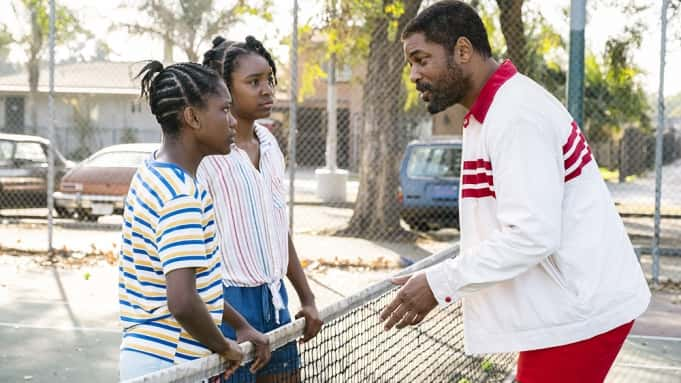 In a year that Poitier bid adieu to the world, the favorites to land the top prize are Denzel Washington for his performance in 'The Tragedy of Macbeth,' and Will Smith for his role as Venus and Serena Williams' father in 'King Richard.' If Will Smith were to win, he'd be the second Black man to be nominated for acting and producing in the same year. Washington was the first, in 2016 when he produced Fences (2016), for which Viola Davis, who won supporting actress. There have been four instances when a Black director has helped Black actors to land the coveted statue. Lee Daniels, who directed Mo'Nique in 'Precious'); Shaka King, who directed Daniel Kaluuya in 'Judas and the Black Messiah'), Steve McQueen, who directed Lupita Nyong'o in '12 Years a Slave' and Barry Jenkins on two separate occasions when he directed Mahershala Ali in 'Moonlight' and Regina King in 'If Beale Street Could Talk.'