Watching siblings reunite after being apart for a long time can be heartwarming. The bond between siblings is strong and enduring even if they don't see each other for years. In fact, the joy of reuniting after an extended period apart can be quite emotionally overwhelming.
It is natural to see tears of joy and hugs that seem to last forever in such instances as the feeling of reuniting with someone who has known you since childhood and who shares your history and memories is unmatched. There is a barrage of homecoming or reuniting videos on the internet, but a now-viral video truly captures and exemplifies the love siblings share.
In a video shared on social media by Good News Correspondent (@goodnewscorrespondent), a pair of siblings are seen reuniting after almost 22 years of being apart. A woman goes over to a table in a restaurant holding a cup of coffee and places the cup in front of a man who is seated with a child on his lap on the table.
It takes him a few moments to recognize his sibling even as she extends her arms in front of him. However, when the realization hits, he quickly springs up and tightly embraces her while saying, "Oh sh**!". The duo remains in a firm embrace as he ruffles his sister's hair and kisses her cheek.
It was a tearful moment for the siblings, who are now grown and with their families, reunited after so long. In the comments, people raved about how precious this moment was and many reminisced about such times in their lives. "I'd give anything to hug my sister like this one more time. She passed away in 2015," said @mrbigraggie. "It's been 19 years since my brother has been gone. I hope the next time I see him it goes something like this," shared @reese.htx. "Man, that's beautiful. Think of the flood of emotions. Thankfully they're both young enough to enjoy the rest of each other's lives and families," added @shalpert.
Such videos share a theme of love, connection and the joy of reuniting with someone important to us. In another emotional video, a father was surprised to see all his daughters together after years for his retirement party. The TikTok video begins with the text overlay, "We surprised our dad for his retirement party by having all of his daughters together for the first time in many years."
In the video, all the daughters can be seen waiting for their dad as he slowly walks up the stairs, only to find his girls waiting for him. He starts crying and then keeps walking while saying through tears, "You are all together!" One of his daughters tells him, "It's good to cry. It's good tears."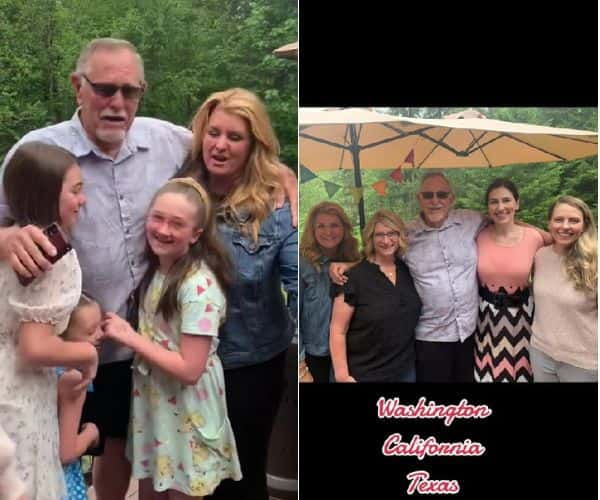 The dad kisses their heads and says, "Thank you, Lord! My girls! My girls! What a surprise." The video quickly went viral. Viewers were equally emotional after seeing this touching reunion. "It's even more precious to see them in their old age," commented @fernanmontevista204. "You're all together! All together! You're all together! Every parent's dream! added @annb6283. "That was heartwarming!! Imagine not being able to see your kids all at the same time. That must have been hard for him but you could see in his eyes how happy and surprised he was," wrote @Kristiemiller1969.