Parenting is challenging and often while trying to do it in the best way possible, people forget to focus on themselves. While trying to get everything "right," they miss out on the heartwarming experiences that raising a child can bring. However, celebrities have been sharing how they embrace parenting as it comes. The right way to do it is your way and no one can advocate that better than the ideal parent couple, Ryan Reynolds and Blake Lively. In a recent interview with PEOPLE, Reynolds shared his approach on parenting. The power couple Reynolds and Lively are known for their adorable journey together as a couple and parents.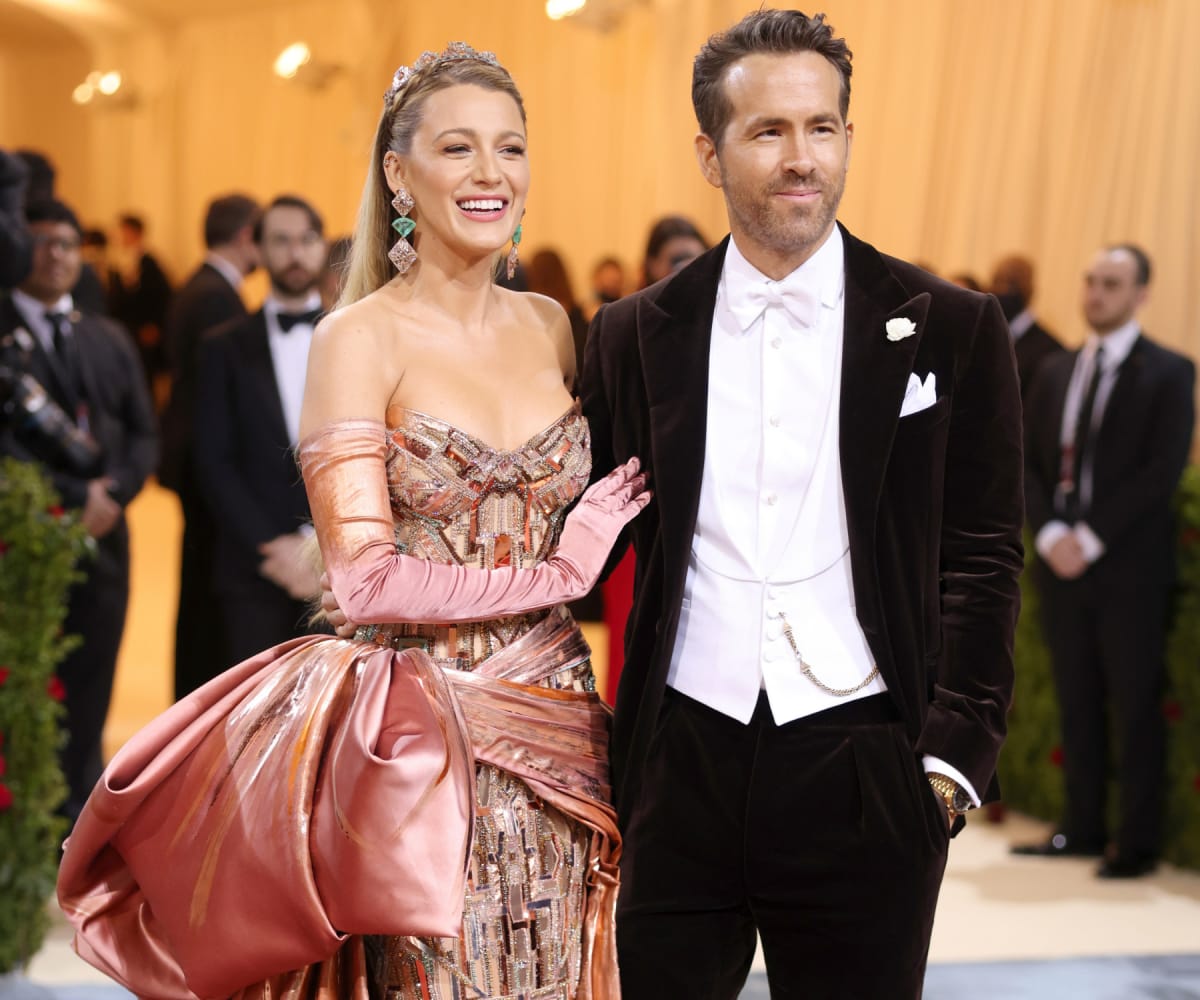 The iconic duo is raising three beautiful daughters, James, Inez and Betty. The couple recently welcomed their fourth baby in February. Being married since 2012 and having been through the parenting journey several times with their children, it never gets old. In the interview, Reynolds spoke about self-awareness and why it is crucial for children and sneaked in a few other suggestions he incorporates as a father himself. Known for his fun-loving nature, he sure imbibes the same with his family and ensures they enjoy every bit of it. The star mentioned how being with his children and walking them to and back from school makes up for the best moments of his day.
---
View this post on Instagram
---
He then redirected everyone's attention to the concept of self-awareness for both parents and children to accept parenting as it comes. "People are much more self-aware. And that's the thing we sort of hang our hat on the most is self-awareness with our kids. Not be happy, not be anything, just be self-aware and welcome everything in," Reynolds said. His focus was mainly on the idea of being aware of the realities of parenting and focusing on acceptance rather than trying to build perfection. The "Deadpool" star has also been talking about mental health and parenting during several events.
In a Bring Change to Mind event dedicated to charity, he received the Robin Williams' Legacy of Laughter Award. In his speech, Reynolds mentioned that he greatly dwells on speaking about everything with his kids. Good to Know shared his words at the event, which left an impactful message to parents. "I think it's more about talking to them about everything. It's genuine when I say I take a huge interest in their days and how things are going," the actor shared. In a nutshell, parenting is more about being present and communicating with your child rather than all those "perfect" equipment and arrangements.
He mentioned that things are indeed going well for him and his family. He said, "Everybody's doing great. Everybody's actually doing fantastic. I think if we hadn't figured it out by now, I think we'd be in deep, deep trouble." He also revealed that his family isn't a picture-perfect one. There are crazy times which Reynolds referred to as a "zoo." The star hilariously added, "It's a zoo over here. This is my office here and to be honest, I'll probably spend the rest of my life here!"