Ryan Reynolds wants to put everyone to sleep... quite literally! The actor is a firm believer in the benefits of bedtime stories and has announced an exciting new project to "help everyone fall asleep" through his new series on the Maximum Effort Channel on FuboTV starting from June 20. The sleep story TV show named "Bedtime Stories" has the promising tagline, "From an anxious mind comes a restful show."
On Thursday, the "Deadpool" star shared on Instagram that the idea for the new show was inspired by the birth of his fourth child. The day the baby was born was probably a pretty sleepless one for everyone in the family of six. The 46-year-old shares James, 8, Inez, 6, and Betty, 3, with Blake Lively, reports Marie Claire. The pair have not revealed the name of their fourth child yet.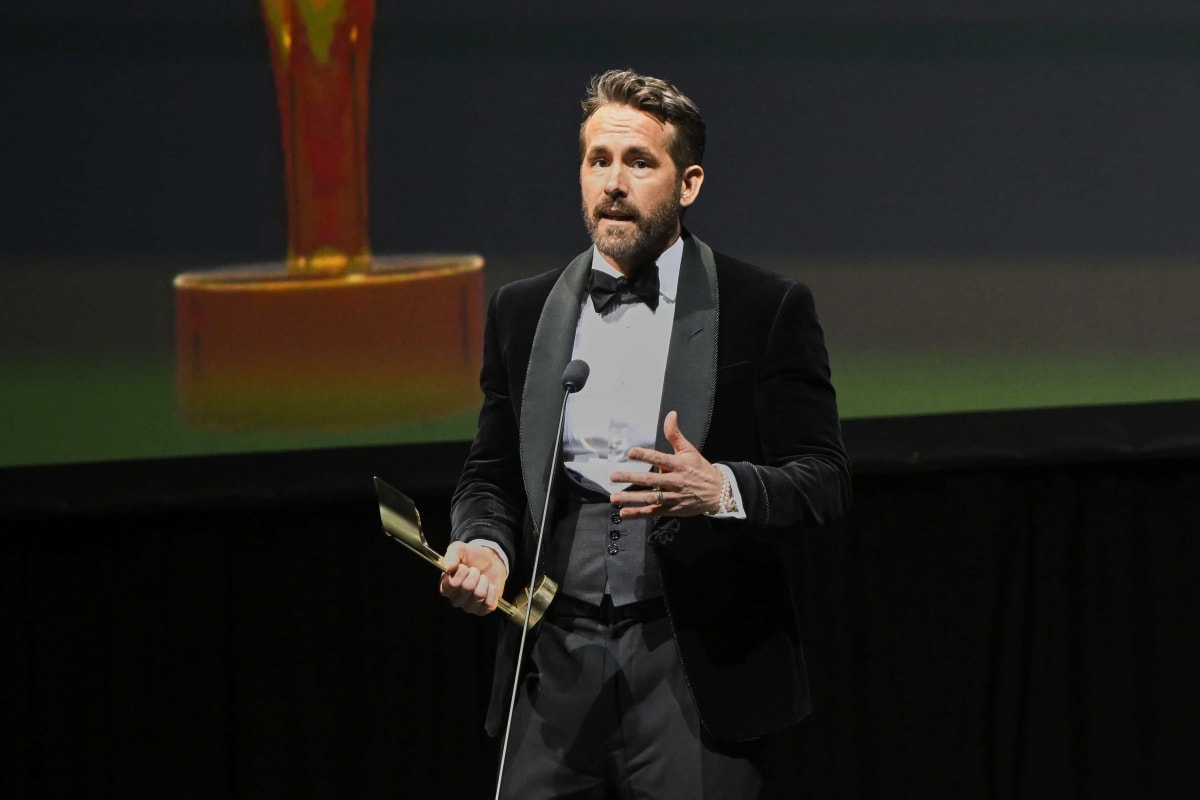 "The idea for a show made to help everyone fall asleep was born the same day as my fourth child," Ryan wrote in a June 15 Instagram post about his new show. "I can't wait for you to watch Bedtime Stories." The show's announcement also included a video of himself dressed in pajamas. While speaking to a pair of animatronic sheep, he explained over a voiceover, "You know the best part about stories? You remember them. They stay with you. And I want to tell you a bedtime story. Rest your tired bones." Stepping out onto the house's roof and staring at the night sky, he closed his eyes and added: "And whatever you do, don't... fall... asleep."
The "Free Guy" star told The Hollywood Reporter the show had been his dream for a long time. "We're so happy to create a program with the express goal of putting people to sleep. This show has actually been a dream of mine for a while," he said. "Storytime is a nighttime staple in our home and is a daily reminder of the power of storytelling."
"Bedtime Stories with Ryan is a magical mix of joy and relaxation," added Pamela Duckworth, head of Fubo Studios at Fubo. "These may be legendary stories, but Ryan''s voice and personality amplify each one, turning them into classics for a new generation. Bedtime Stories with Ryan is the perfect original show to kick off Maximum Effort Channel's programming slate of maximum comfort."
As for Reynolds, he announced in 2021 that he was putting a pause on his acting career to spend more time with his family. In an interview with LinkedIn News Senior Editor at Large, Jessi Hempel, he shared that he's "done a lot of [acting]" and is "extremely passionate" about Maximum Effort, the creative agency he founded. "The biggest thing for me, and I know you have kids as well, is that I don't want to miss this time with my kids," Reynolds added. "When I'm shooting a film, I'm oftentimes in Europe, I'm away, there are incredibly long hours, it's a ton of constant, kind of requirement to be there the whole time — not just because I'm performing, but I'm also generally producing and writing on my movies as well."