Russian journalist Dmitry Muratov raised $103.5 million by auctioning off his Nobel Peace Prize and will use the funds to help Ukrainian child refugees. This is the record amount raised for a Nobel Prize, shattering the previous record of $4.76 million. Muratov was awarded the honor in 2021 along with Filipino American journalist Maria Ressa "for their efforts to safeguard freedom of expression, which is a precondition for democracy and lasting peace," noted the Nobel Prize website. Muratov founded the independent Russian newspaper Novaya Gazeta in 1991 and has been its editor-in-chief until it was shut down on Kremlin's orders over reported public dissent in the wake of the invasion of Ukraine. Muratov announced his intention to sell the award seeing "wounded and sick children" requiring "urgent treatment," according to a statement published by the newspaper.
Muratov announced that he would give away the money raised from the auction along with a $500,000 cash award to charity, reported TODAY. Muratov said he wanted to "give the children refugees a chance for a future." The Novaya Gazeta editor-in-chief said all proceeds would be given to UNICEF to help children displaced by the war in Ukraine. "We want to return their future," he told AP. "It has to become a beginning of a flash mob as an example to follow so people auction their valuable possessions to help Ukrainians," said Muratov, before calling on world leaders to ensure sanctions levied against Russia do not prevent access of medicine to those in need, especially life-saving medicine for rare diseases and bone marrow transplants.

The record for the amount raised from auctioning off a Nobel Prize was previously held by James Watson when he sold his medal for $4.76 million. He was awarded the medal in 1962 for co-discovery of the structure of DNA. Muratov's auction of the Nobel prize raised $103.5 million. "It's a very bespoke deal," said Joshua Benesh, the chief strategy officer for Heritage Auctions. "Not everyone in the world has a Nobel Prize to auction and not every day of the week that there's a Nobel Prize crossing the auction block." If melted down, the 175 grams of 23-karat gold contained in Muratov's medal would be worth about $10,000. "It's such a unique item being sold under unique circumstances ... a significant act of generosity, and such a significant humanitarian crisis," added Benesh.
Muratov's newspaper has criticized the Russian government on various matters including corruption, electoral fraud, and human rights violations. Six of the newspaper's journalists have been murdered because they wrote critical articles on Russian military operations in Chechnya and the Caucasus. The most prominent of them is Anna Politkovskaya. Putin's government has also censored Novaya Gazeta's articles on the attack on Ukraine. Muratov said he was attacked with red paint while aboard a Russian train in April.

Muratov was recognized with a Nobel prize for "safeguarding freedom of expression" in 2021. "I am convinced that freedom of conscience, together with the other civic rights, provides the basis for progress," said Muratov in his Nobel prize-winning speech. "I defend the thesis of the decisive significance of civic and political rights in molding the destiny of mankind! I am convinced that international confidence, disarmament, and international security are inconceivable without an open society with freedom of information, freedom of conscience, and freedom of speech. Peace, progress, human rights — these three goals are insolubly linked to one another," he added.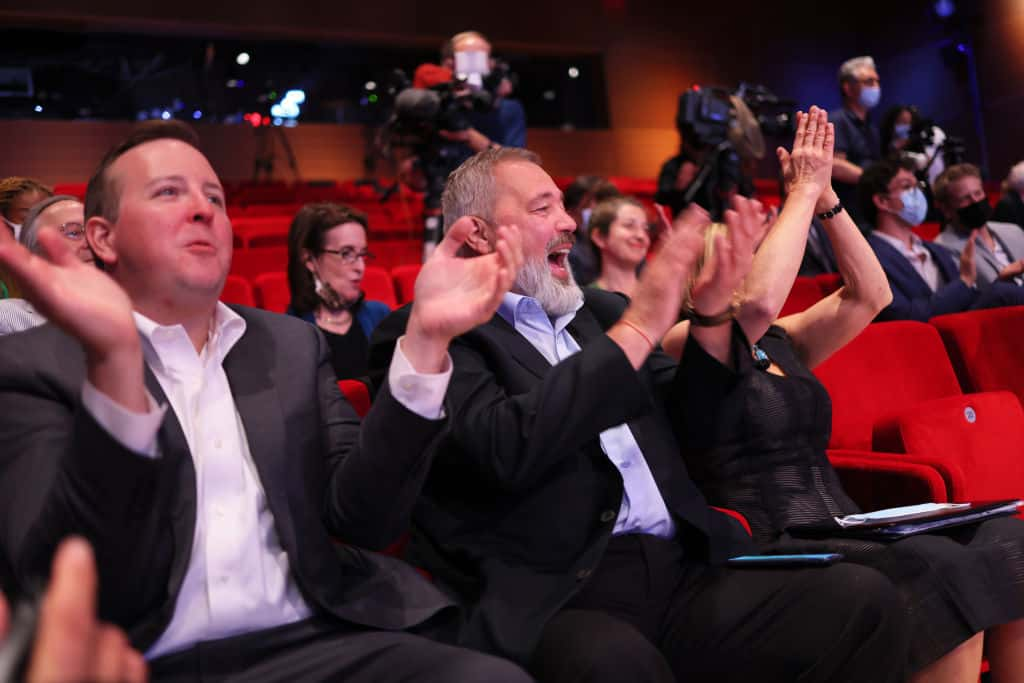 Dmitry Muratov started out as a journalist for Soviet newspapers and helped co-found Novaya Gazeta in the wake of the Soviet Union's dissolution in 1991. The Soviet Union's last leader Mikhail Gorbachev supported the newspaper financially and became co-owner in 2006. Novaya Gazeta is a strong advocate for democracy and freedom of expression and has been a constant thorn to Putin's government.