Cameron Diaz turned 51 on August 31 and she had the love of her life by her side to celebrate her special day. Diaz's husband, Good Charlotte guitarist Benji Madden, has marked his beloved wife's birthday with a wholesome message on Instagram. Even though he has not been active on social media lately, the 44-year-old musician maintains a "little tradition" of checking into his social media accounts on "special occasions to show love to his queen."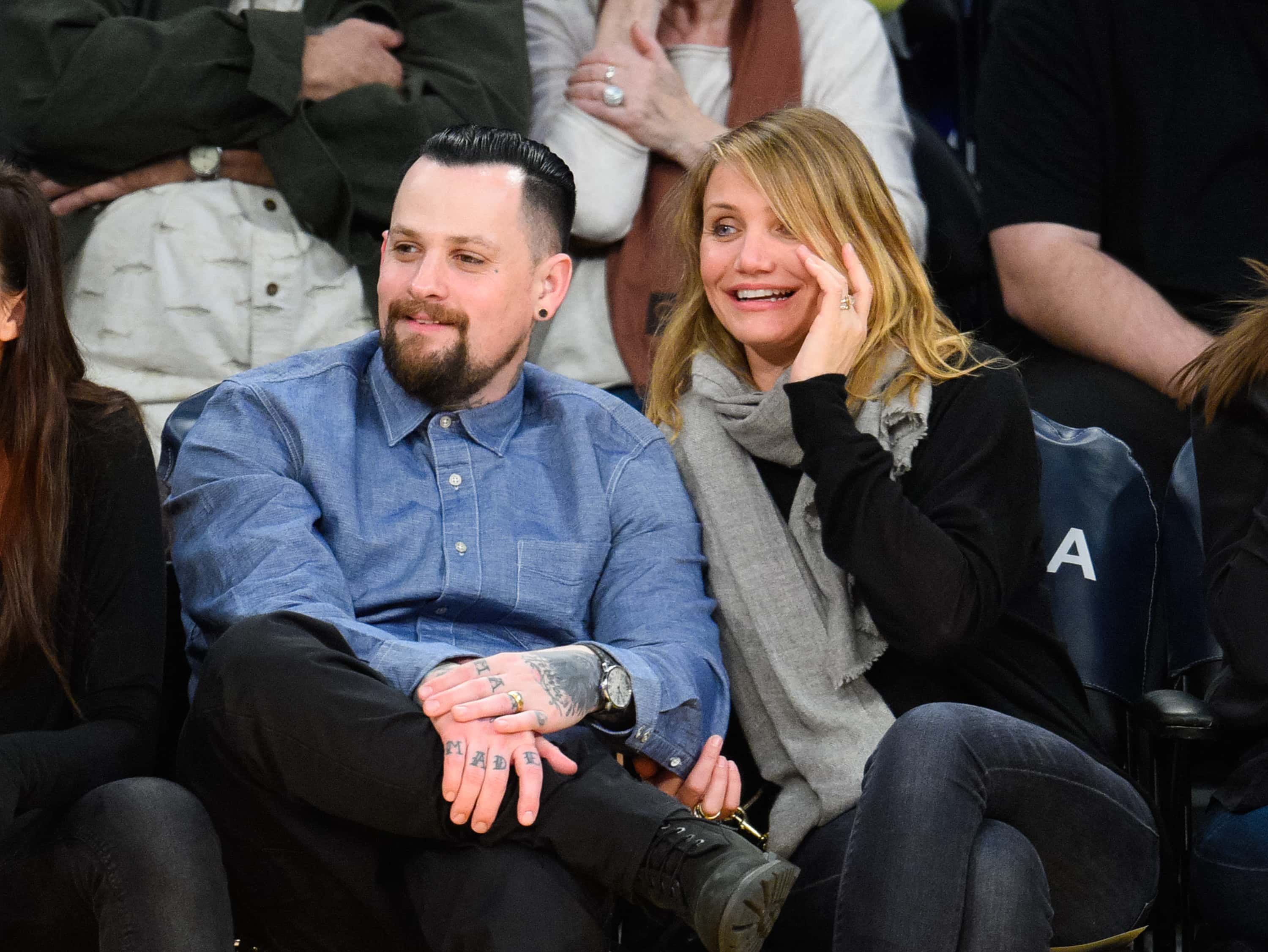 "So, today, it's a very Happy Birthday to my beautiful wife, best friend, the best partner in everything, ride or die, greatest Mom to our little girl, Avaline wine boss, family chef, advisor, collaborator and everything else," the musician wrote in the caption alongside a photo of Diaz smiling while cuddling their cat. "You do it all. So grateful to have our family and I am one lucky man. I know that seems obvious but it really is nice to say it out loud now and then when you're feeling it."
---
View this post on Instagram
---
Madden concluded his birthday post by wishing his wife a happy birthday and promised to love her forever: "I love you forever, always, yours true love. Happy birthday, Cameron." Diaz had an apt response to her husband's sweet birthday tribute to her. She commented on his post, "There's no one else I would rather do this life with. We are so blessed. I love you with all my heart." Madden's post also got heartwarming reactions from his brother and bandmate Joel Madden.
Diaz and Madden got married in 2015 and they are parents to daughter Raddix, who is 3. The couple, who had tied the knot at their Beverly Hills home, had guests like good friends Drew Barrymore and Nicole Richie in attendance. Diaz has been away from the Hollywood spotlight for a while now, focusing on entrepreneurship and growing her wine brand called Avaline.
---
View this post on Instagram
---
But in July 2022, Diaz confirmed that she will be making her comeback for a Netflix movie titled "Back In Action," where she will star alongside her longtime friend Jamie Foxx. After her big announcement of returning to the big screen, a source revealed that Madden was "very excited for her and he encouraged her to get back from retirement." The actress once got candid about her decision to step away from her successful acting career.
While speaking to singer Michelle Visage on the "Rule Breakers" podcast, Diaz revealed how mental health struggles and her responsibilities as a parent made her take time out from her demanding career. "I am absolutely a victim to all of the societal objectification and exploitations that women are subjected to. I have bought into all of them myself at certain times," Diaz said at the time.
"Fame is very infantilizing. It's very much about keeping somebody coddled in a state of like, we see a little child and think, 'It's so cute, I want it to always be cute, and if I keep it cute by always treating it cute, maybe it'll stay cute forever.' And that's how people treat you," she added. Diaz was last seen in her 2014 musical comedy-drama titled "Annie" and did not officially announce her retirement until 2018. But with her supportive husband by her side, Diaz's comeback in "Back In Action" will definitely be one of her most anticipated projects.
---
View this post on Instagram
---