'Porn' website OnlyFans bans porn, and the memes are here
The company announced that it would ban adult content after banks and payment processing networks raised objection.
Image source: Twitter/sydneyelainexo
OnlyFans is synonymous with pornography, so it was pretty weird to see the platform announce that they were banning adult material from the website due to pressure from its payment processors. OnlyFans proved to be a massive hit with those creating adult content as they personally owned their business could generate revenue without having to deal with porn producers and shady production companies. The advent of the pandemic also meant that they were able to generate content by staying safe and at home. The company grew exponentially during the lockdown, raising billions of pounds of revenue with more than 130 million new users signing up to either create content or pay to watch and chat with creators, reported The Guardian. OnlyFans was a boon for tens of thousands of sex workers who could earn substantial incomes in exchange for a 20% cut of their earnings to the company. Sex workers said they experienced financial freedom that enabled them to escape exploitation that is common in the adult industry.
While there are other content creators on the platform, pornography was its mainstay. The company announced that it would ban adult material and only allow some posts containing nudity. It stated that "any content containing sexually-explicit conduct" will be banned, with the platform, that's known for its adult content, choosing to focus on mainstream sanitized content. It was banks and payment processors, who raised concerns about a website synonymous with porn, sharing porn, and extend its patriarchal tentacles to hold the website hostage. For the fear of losing its payment processing networks that would have killed the website altogether, OnlyFans announced the ban which would come into effect in October.
The ban of sexual content by a website known for its porn sparked off jokes online and here's 20 of the best we came across:
1.
2.
3.
4.
5.
6.
7.
8.
9.
10.
11.
12.
13.
14.
15.
16.
17.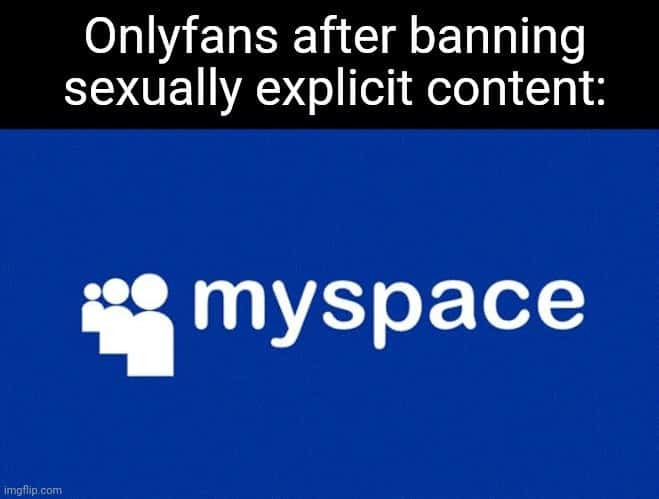 18.
19.
20.