Not many children are fortunate enough to work alongside their parents in the same profession. However, United Airlines pilot Cole Doss had the opportunity to fly along with his flight attendant mother for the first time and he knew had to do something special to mark this moment. While onboard a Spain-bound flight, 31-year-old Doss shared an Instagram video of his "career highlight" moment where he can be seen making a surprising pre-flight announcement on the microphone to honor his mom.
---
View this post on Instagram
---
"The highlight of my career came to life when I was able to work a trip with my mom and fly her for the first time! She's been my biggest supporter in becoming a pilot. We had the best trip to Madrid together. I'll never forget this experience and everyone who helped make this possible," Doss wrote in the caption of the post. Doss's mom has been serving as a flight attendant for the past 40 years but this is the first time the duo had an opportunity to fly together.
According to Good Morning America, Doss revealed that he was halfway through college as a business major when he decided to follow his parents into the aviation sector and switch his career. "My parents were incredibly supportive," he said. "They both have a passion for aviation and my dad, before becoming a flight attendant, was working on becoming a pilot as well, so becoming a pilot kind of fulfilled both of our goals."
In the viral video which has close to 500,000 views on Instagram, Doss can be seen holding his mom's arm up to celebrate the sweet moment together and also appreciate her long years of service. "While the flight attendants working with us today are not only exceptional women, one of them is my exceptional mom," Doss announced to everyone on the flight and his revelation was met with cheers and applause from the passengers.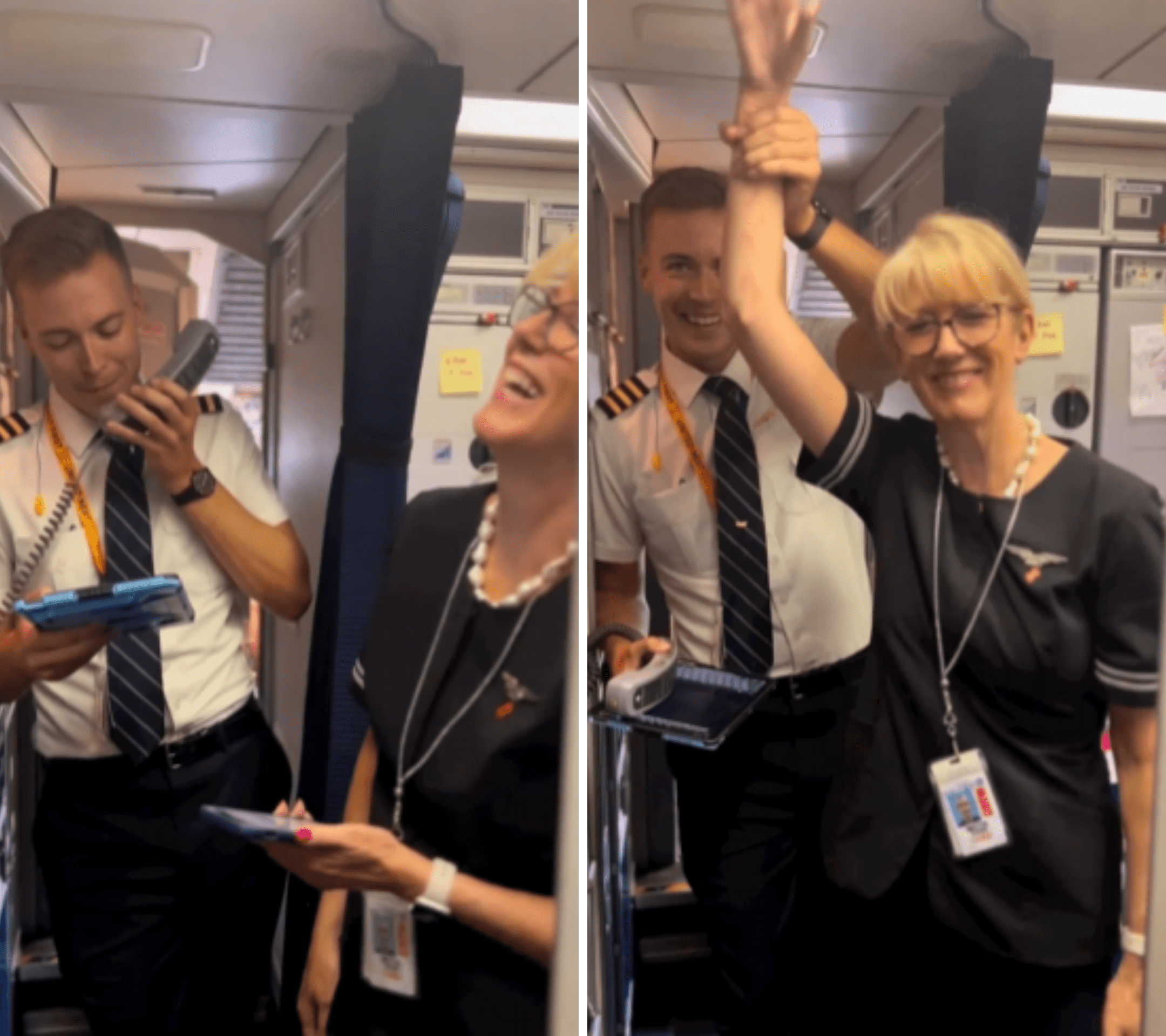 "That was the first time I was able to fly my mom ever," he said. "In flight school, she was a little nervous about the small planes, so I was never able to fly with her there," Doss added that his mom typically worked on Asia-bound flights but she switched her schedule with a fellow flight attendant upon learning that her son is the pilot on a flight that was going to Spain. Doss has been a pilot since February 2022.
---
View this post on Instagram
---
The two even commuted together. "We met in the employee parking lot. We took the bus together. We went to security together. We walked to the gate together," Doss revealed. "So, it was really neat being able to share all those moments with her. I wanted to do something incredibly special to pay back my mom and let everyone know that this was a really cool and momentous event for both of us. She was really proud of me so I'm sure she probably told most of the passengers that her son was flying up front." Along with Doss and his mom being in the aviation industry, his father is a retired flight attendant for American Airlines and his sister is currently a flight attendant for the same airlines.
---
View this post on Instagram
---