The impact of last words.
The last words of a person hold a unique and profound significance, often offering a glimpse into their final thoughts, emotions or wisdom. These last words can vary from expressions of love and comfort to reflections on life, regrets or even humor. They serve as a necessary reminder of the fleeting nature of existence and the enduring impact of our words. Even if it's very sentimental or lighthearted, the last words of a person can have a lasting impact on those who hear them. u/zaza_Spirit6174 asked the community what they want their last words to be and people delivered. Here are 10 of the most insightful answers that individuals gave.
1. "I love you"
Hopefully, "I love you", to someone. u/Diekortwaaienetjiie. My last ones to my boyfriend, before he died, were "I love you, I'll see you in a bit, happy Valentine's Day." Car accident, yes it happened on Valentine's Day, roughly an hour after this phone call. The funny thing is, he'd just gotten fired from his job and when he told me through text, I called him FUMING, ready to yell at him. But when I heard his voice on the other line, for some reason I went from wanting to tear him a new one, to wanting to comfort and reassure him. I told him I'd come to see him and bring him his favorite food during my lunch break from work. Then an hour later, gone. Just gone. Lying cold, pale and still on a table in a hospital room. I'll never forget it. It broke me like nothing ever had before and hasn't since. The point is, tell your loved ones you love them, often. You never know how many days you have left with them. u/DrizzlyEarth175
2. Something about a hidden treasure
"The treasure is hidden in…." I'm going to play the long con too. I'm going to have a random picture of a forested scenic area that I keep framed. I'll stare at it deep in thought and say things like, "You know this place here…never mind. We'll talk later." Or, "I never did trust the banks. Pirates had some good ideas." I'll start when they're young too. I'll leave a map out with markings on it and let them "accidentally" see it before quickly hiding it away. Does anyone have any other ideas? u/Cavscout2838
3. Just accept it
I was in a pretty terrible car accident when I was young. They had to pull parts of the car out of the asphalt with a crowbar. When I saw the car barreling towards me, the entire world slowed down and stretched - it felt like an entire day took place in that singular second - and the only thought in my mind, quite clearly, was "Oh. F***." I just really doubt people have these amazing, deep thoughts when they're about to die. I think most of us, and I'm sure I will, think "Oh. F***." u/Lulu_42.
4. That they would see them the next day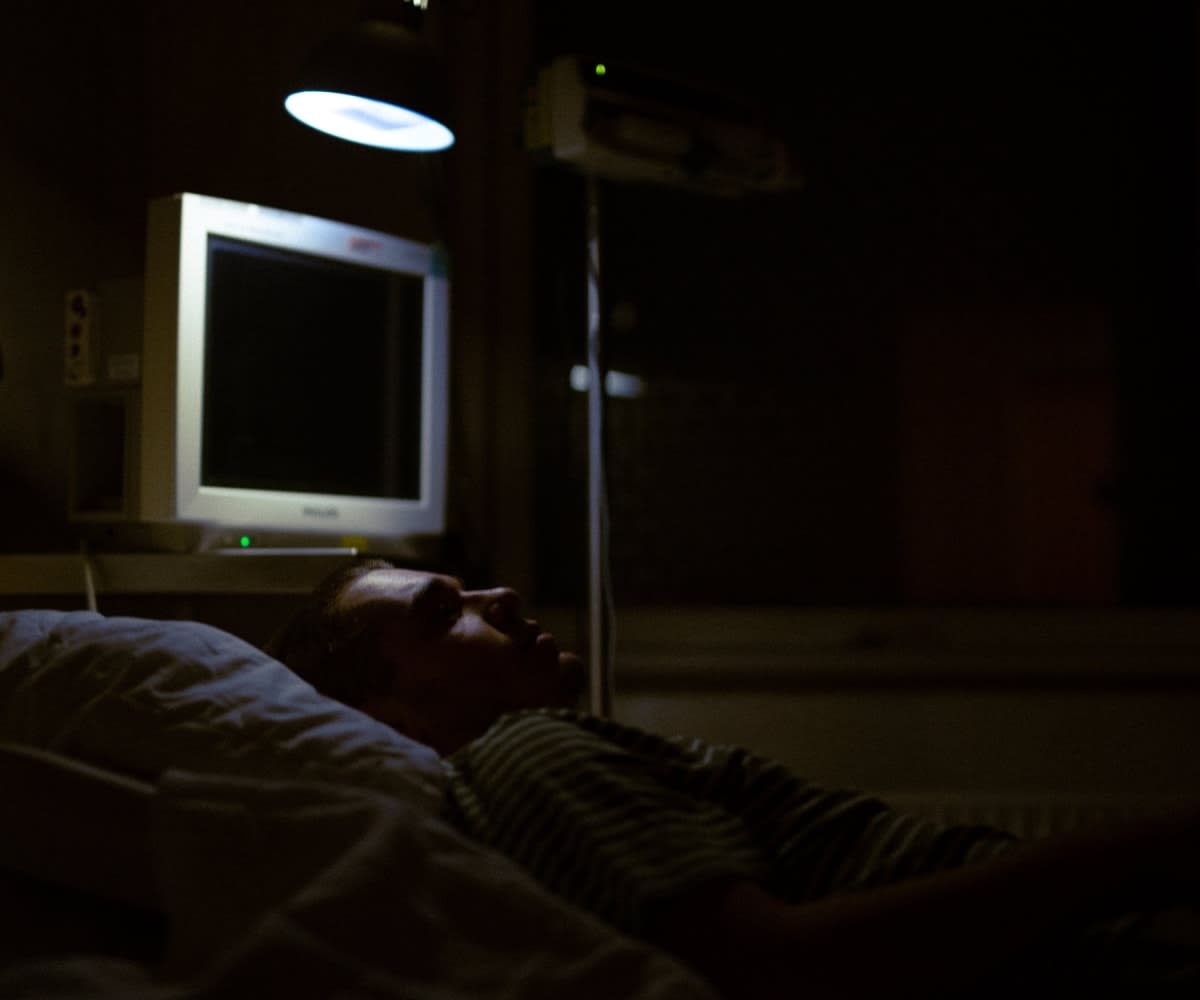 "See you tomorrow." u/theassassintherapist. In my 20+ years as a CNA, I can tell you that is normal. As much as we want to hold the hand of our dying loved one, while they take their last breath, they don't want you to watch them die. I had a lady wait until her family members went out for a cigarette. When they came back she was gone. Another time, it just so happened to be the grandmother-in-law of Jim Caviezel. Jim and his wife came to visit and very shortly after they left she was gone. A nurse told my mom the same thing when she went to see her mom on her deathbed. My mom left, and my grandma, passed on, within half an hour. I personally think it's actually very very special. She literally waited for you to get there so she could say goodbye, and then as soon as you left, she knew she was ready. u/12th_MaMa
5. To take care of their pets
"Take care of my animals" u/Nice_Painting485. A big reason why I hope to die at home is that the thought of passing away without saying goodbye to my pup is something I don't think I could handle. u/spartagnann. I've dealt with hospice 2xs this year, we were able to take the dogs to say goodbye both times. My dog stayed with me in the hospice room the whole night multiple times in the days leading up to my grandmother's death. u/halnic. Honestly, I resign with this one, mostly for the fact that I feel as if having pets is more in my cards of life than having a huge family with husbands and kids. u/New_Equipment5081
6. You can't control what you say
My great grandma, a very catholic old lady, told us she thought her last thoughts would be a praise to God. One day, she was hit by a van and the only thing she could think of was, "Holy s***," (puta que pariu in Portuguese) before blacking out. She was okay after a few weeks and the story is still funny to me. So, maybe we can't really expect what our last words will be, lmao. u/Revolutionary_Judge6
7. "Oh no!"
I was huffing computer duster as a teenager. The contents make your voice deeper kind of like the opposite of helium (do not f****** try it you'll die). In the rotation, I went for a second go and got really dizzy and blacked out -- on my way down I said, "Oh nooo" in an especially deep voice. Those were nearly my last words -- I distinctly remember hearing the dead Kennedy's play as I nearly died. u/Flossthief
8. Wanting to stop
Actually had an experience where this could have been my last words in my head: "I should have stopped." My actual last words were to my husband, that I love him, and wanted to celebrate our 8th anniversary, prayer to the accident. That's when a car hit me and launched my head against a lantern pole. I was extremely lucky just to have a light concussion and nothing broken (not even my face). But the moment you wake up in a daze, not knowing what you do on the ground, is frightening. I still hope 'I love you' will be my last words to a loved one. u/OkBeach8317
9. "This is a stupid way to die"
I had a wreck about two years ago on my way to work. Not used to driving on ice, went too fast and lost control of the vehicle. Went in sideways, rolled twice, went airborne and hit a tree. I assumed I was going to die as soon as I knew I was going to wreck. My last thoughts were a combination of "This is a stupid way to die" and "I hope dying doesn't hurt too bad." I got really lucky though, nobody else got hurt and I was barely injured at all. I walked out of the wreck as soon as I took inventory and realized I wasn't hurt badly, just a sprained ankle. I was wearing a thick winter coat and before impact, I pulled my hood up, covered my face, hands off the wheel, feet off the floor, and just balled up as best I could and rode it out. u/Travismt01
10. Just wondering what their last thoughts would be
When I was 21, I had just moved to San Francisco from the country. The Blue Angels were in town. I had no idea what the Blue Angels were, but it was a couple of years after 9/11 and I was working in a tall building downtown. As the Blue Angels flew towards our building and I was expecting impact, my last thoughts would have been, "I wonder what my last thoughts are going to be." Those would have been the lamest last thoughts. u/armyjackson