Tony Bennett and Lady Gaga's musical partnership on and off stage defined the final decade of the jazz legend's career. The duo has performed together multiple times on stage but Gaga has always been there to support Bennett even when they weren't performing. One such video which has resurfaced on the internet, has touched millions of hearts as the 'Bad Romance' singer shows up to support Bennett through an interview when the world did not know about his Alzheimer's diagnosis but Gaga did.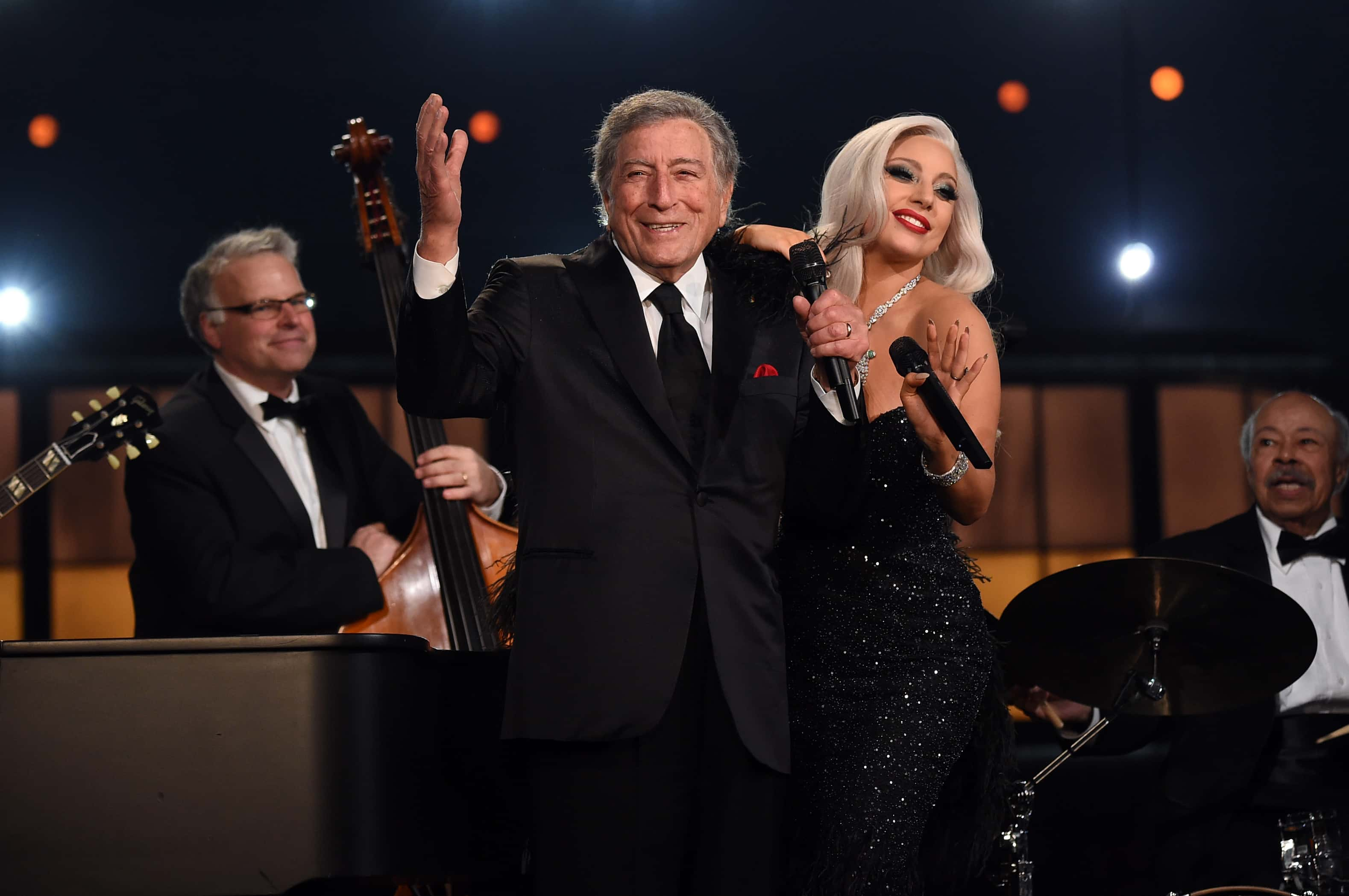 Bennett, who passed away on 21 July, was diagnosed with Alzheimer's in 2016 but it wasn't until 2021 when the singer's family finally disclosed his deteriorating health to the media, reports TODAY. The progressive brain condition with no known cure did not tamper the bond between Bennett and Gaga as they continued their musical relationship. Bennett's interview clip from the 2018 Grammy's was posted on Twitter by a fan page dedicated to the singer. It has garnered over 9 million views and it features Gaga popping up from behind Bennett as he was getting interviewed by a reporter.
When the reporter informs Bennett that he "got a surprised visitor," he turns around to get greeted warmly by Gaga who compliments him immediately by calling him "handsome." "How are you?" Gaga asks after placing a kiss on Bennett's cheek and when she is questioned about Bennett's new mustache look she says that "she loves everything Tony does." "Tony's always just got it right. I always light up when I see him. He is a very dear friend of mine and he has been there through the good times and the bad. I love singing with him so much," Gaga adds.
She tells Bennett that she is happy to see him and the jazz singer compliments her by saying she is "looking the best tonight." Fans crowded the comment section of the video with praises for Gaga and remembered Bennett as one of the greatest jazz musicians of all time. Some even shared their personal stories about having family members who suffer from Alzheimer's. According to Rolling Stone, Bennett and Gaga first worked together in 2011 while performing for "Duets II." They also went on to release two albums together over the next decade, went on a world tour and closed out Bennett's grand career with a grand denouement at Radio City Music Hall.
Bennett passed away at the age of 96 and he was apparently "singing at his piano" just days before he died, per BBC. His official Twitter account shared a statement that read: "Tony left us today but he was still singing the other day at his piano and his last song was Because of You, his first #1 hit. Tony, because of you we have your songs in our hearts forever." Notable personalities like Sir Elton John, Carole King and Hilary Clinton were among many to pay the deceased star a tribute on social media.
Over a career spanning eight decades, Bennett has collaborated with other artists like Aretha Franklin and Frank Sinatra as well. He sold millions of records and received 20 Grammy Awards which includes a lifetime achievement award too. However, his joint album with Gaga titled "Cheek to Cheek" made him the oldest living act to reach the top of the US charts when he was 88 years old. Gaga described him as a "legend" and the album with the "Rags to Riches" singer as "the most important album of my career," per the outlet. Bennett performed his final shows alongside Gaga and left behind an illustrated legacy that will certainly inspire the younger generation of jazz performers.