If you are an 80s or 90s kid, chances are that there was a time you went out there and screamed your heart out supporting the NSYC or Backstreet Boys. However, *NSYNC fans got the heartbreak of a lifetime when the band announced their breakup in 2004. The five-man group including JC Chasez, Joey Fatone, Lance Bass, Justin Timberlake and Chris Kirkpatrick was all the craze at that time. But seems like the stars are aligning again as all members of the band recently gathered in a studio once again for their comeback single "Better Place." This incredible news reached fans through an Instagram post shared by Timberlake. The video featured the group emotionally reuniting for the song, and it was clear as day that the bond they forged in their tumultuous but memorable 20s was still intact.
The reunion clip was not a total surprise for fans as the group made a highly anticipated appearance at the 2023 MTV VMAs to announce their next project. They also kept their fans entertained with silly viral reunion clips, but this is the first time in almost two decades that the band has come together in a studio to make a song.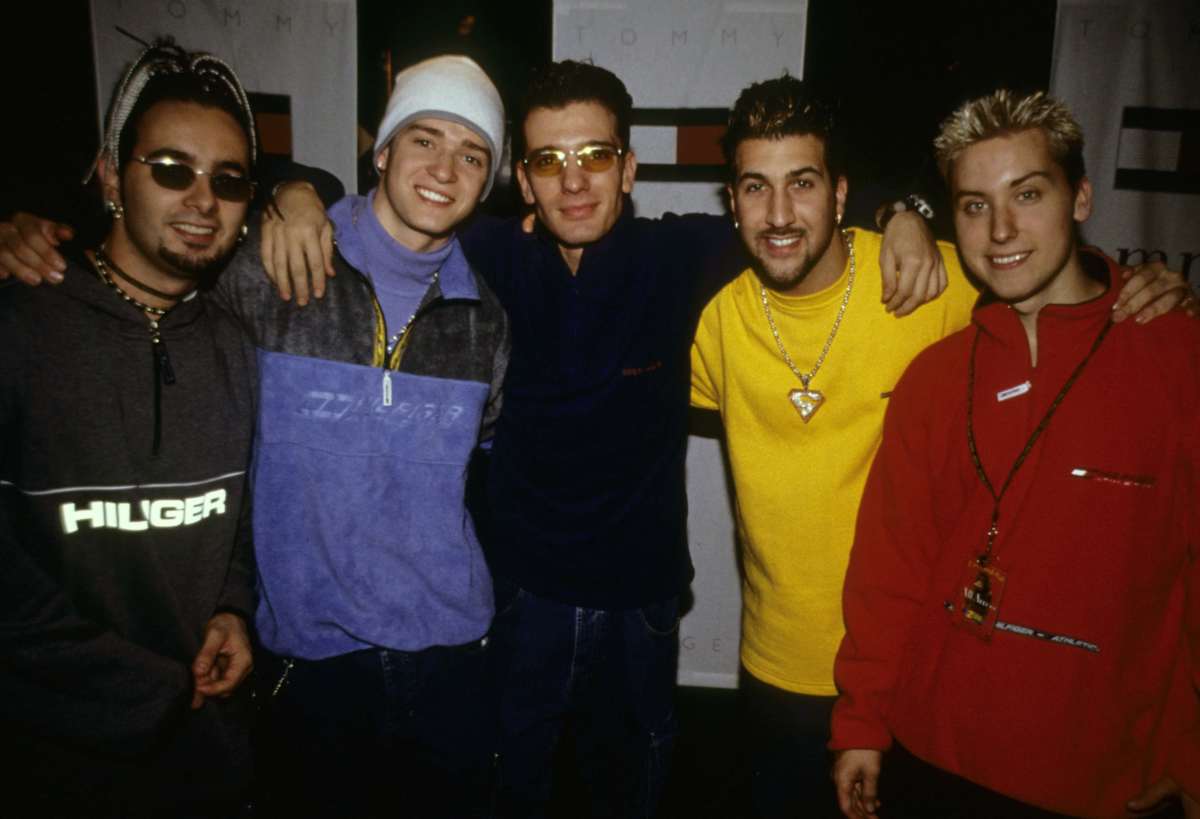 The long-awaited track, "Better Places," will feature in the latest instalment of DreamWorks Animation's blockbuster musical franchise, "Trolls." The third film in the series, "Trolls Band Together," is set to release on November 17, 2023. The whole thing was arranged by Timberlake who voices the character Branch in the franchise. "So many stars aligned," the singer said in the clip while speaking to his bandmates. "That's why I hit y'all, I was like, 'Hey, something came up.' If we do this song, it's a love letter to our fans. I would be honored to have the group on this song."
The clip shared by Timberlake showcases the band deep in work, singing in their melodious voices. Seeing them perform like that must be a huge dose of nostalgia for all the fans out there who have spent a better part of their lives going through their BTS videos and fighting for tickets to their concerts. All the members put it all out there, leaving no doubt that it will be a sensational song. Timberlake exclaims in the video, "Who is ready for a reunion?" The fans definitely are, they have been for the last two decades.
It is clear from the conviction shown by all five members of the iconic boy band that they have put their hearts and souls in this song. As the recording finished, Kirzpatrick said: "Sounds good, sounds like it's finished." Responding to this, Bass adds that they finally finished a song after 23 years. Cue the waterworks. Everyone got emotional at the fact that they were finally doing this again. Timberlake finished with: "Listen, man, I love you guys. That s--- is epic, man." But, there is no way the band is leaving its fans in a pool of tears. Fatone quickly wrapped him in a hug and joked, "Just gotta go pee, but I love you."
As expected, the comment section of the Instagram post went berserk. Some were happy, some were emotional and some could not comprehend the fact that they were finally getting their favorite band back after almost 20 years. @elenidrenzyk wanted to push her luck more, commenting: "You know what's also a love letter to fans? A whole reunion tour." @_chriszarate_ was emotional seeing everything unfold and wrote: "This low-key made me a little emotional watching them create again but for real now... WORLD TOUR!!"
---
View this post on Instagram
---