As we grow through the years, we observe how stern and strict our moms are with us. We had to "earn" candy in return for a chore. However, when the same moms become grandmoms to our kids, the story seems entirely different. Grandmoms are then known to be the warmest and the most compassionate souls to kids. In a video posted on TikTok, a toddler is seen running in circles in an apparent sugar rush, while their mom—who is a news reporter—reports accurately on how she blamed "nonna" for the toddler's current state. The video clip posted by @kaylareporting, Kayla Marie Sullivan, was captioned, "Anyone else's mom get soft once they became a grandparent?" The video has gone viral with over 4.9 million views.
In her video, Sullivan hilariously reports how the strict mother she grew up with is now a pampering Nonna to her son. She is seen holding a Ziplock bag full of candy as evidence for her live coverage and using her professional reporter's voice.
"That's exactly right, Bob and Barb, this is the aftermath of too much sugar. Authorities are working to determine how much the toddler consumed at his nonna's house earlier today," she reports. "He's chanting the words 'nonna never says no.' However, I can confirm 'no' was her favorite word about 20 years ago." You may need to remind your child's grandparents from time to time that they need to revisit their parenting skills when it comes to their grandchildren. Be it the matter of giving too much candy to your child or how they discipline them.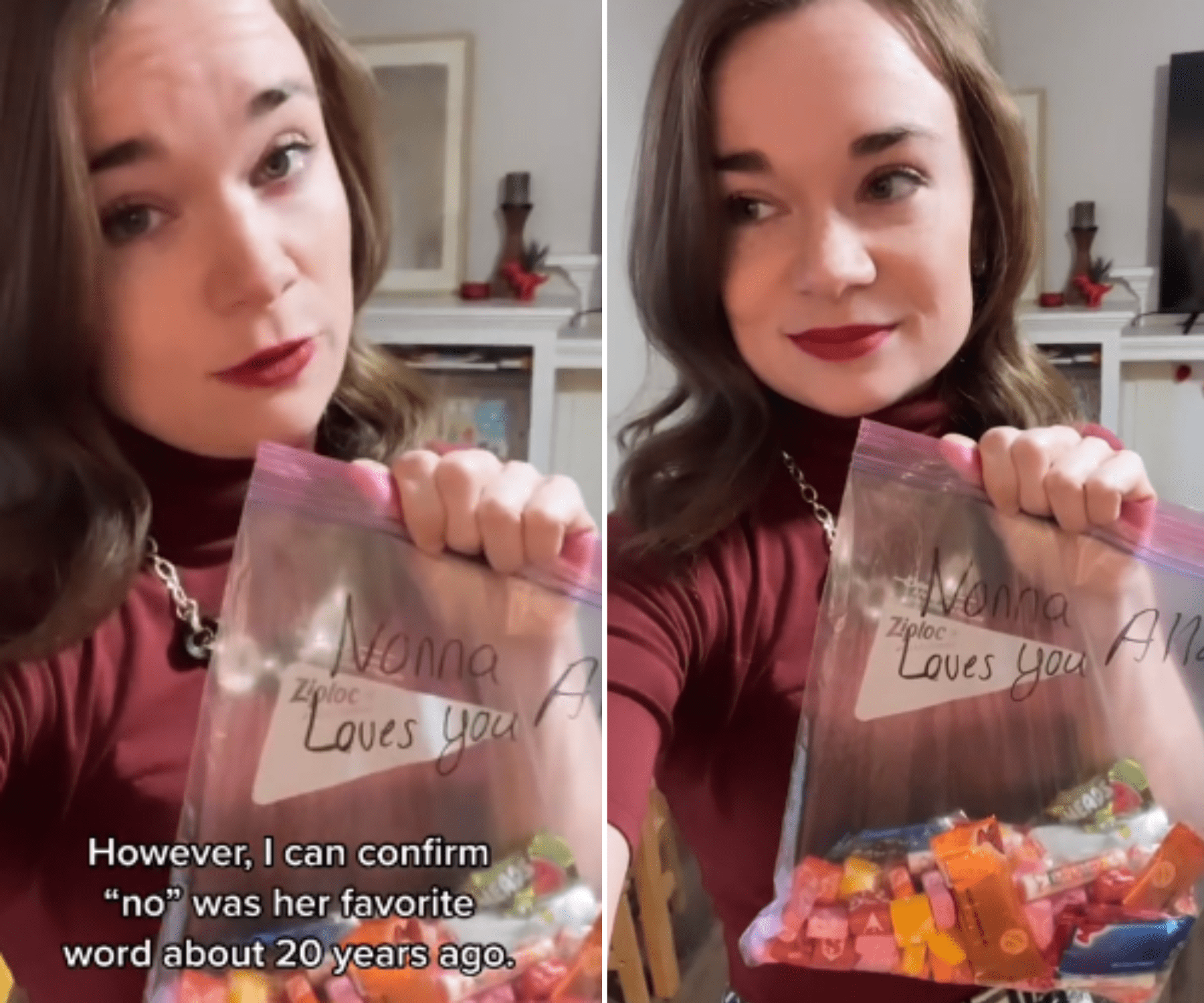 Grandparents are loved for being exactly this indulgent. That's why people of TikTok resonated with Sullivan's video and shared instances from their own lives. "My stingy immigrant parents insisted, what my toddler daughter NEEDED, was a canopy bed," shared @akmuller2. "We call Nonno and Mimi's house 'the land of yes.' They are 70 with ONE grandchild. The possibilities are endless, lol," wrote @casejase3. "Authorities are working to get Nonna into witness protection," joked @dadontiktok68.
The video was also posted on Instagram. "That is not the same woman who raised me, that is an old lady trying to get into heaven," quoted @itsjess3230. "You raise your kids so you can spoil your grandkids! If you spoil your kids you'll be raising your grandchildren!" reminded @susan.westmoreland.56. The ironic behavior surely made up for some good humor online.
---
View this post on Instagram
---
Being a grandmother is a wonderful role for anyone whose children choose to have children. While in old age, everyone looks forward to a very fulfilling and exciting time. These two women's reactions when they found out they were about to be grandmothers are heartwarming. Lina Siciliano, 36, chose to tell her mother, Serafina, and mother-in-law, Connie, that she was expecting her first child in an adorable way.
In the video, the grandparents are seen accepting framed images of the ultrasound while sitting on a couch in the living room. The pair exclaim in delight when Siciliano's mother-in-law, Connie, recognizes what she is seeing, warming the hearts of their children and everyone on the internet in the process.
---
View this post on Instagram
---