Everything in the world seems to come with a hefty price tag these days and the state of the economy is not making things any easier. In such a scenario, it becomes increasingly crucial to put things in perspective. One life-changing event that certainly does that is having children. While welcoming a new life into the world is a beautiful and joyous experience, the financial aspect can be quite overwhelming. Sarai Jones - who goes on TikTok by @krazysarai - posted a viral video on the platform that gained 38.5M views till now. In the video, she broke down her hospital bill after giving birth and it is mind-boggling.
The staggering amount she had to pay was a whopping over $47,292. Thanks to her insurance, which cut the cost, she had to pay only $2,205.09. This eye-opening revelation left many people reflecting on the high cost of healthcare in the United States, which prompted people from other countries, such as the UK, Finland, New Zealand, France, Portugal, and Australia, to share how they pay little to nothing for labor and delivery, in stark contrast to the hefty bills often faced by Americans. Unlike many other countries that offer universal healthcare, the United States follows a different approach, with a mix of public and private healthcare and insurance options.
"Wow, thank god I live in Australia! My bill for 2 hospitals after having my son would have probably killed me. US needs to get their act together," commented @charlotteody while @nevernoteating24 wrote: "Just gave birth 2 months ago and I was charged more than $65,000 since I had to have a c-section! Thank God for insurance!"
---
View this post on Instagram
---
Jones' hospital bill raised many questions, particularly about how people manage such substantial expenses. To shed light on this issue, Christy Snodgrass, a registered nurse - who goes on TikTok by @christyprn - explained in a video that such high hospital bills are often not an accurate representation of the actual cost of care.
They are inflated prices, referred to as chargemaster prices, which serve as negotiation starting points between hospitals and insurance companies. These prices can be 300–500% higher than the fair market value of the services, allowing hospitals to profit even when insurance companies reimburse only a fraction of the bill, Christy told BuzzFeed. Hospitals and insurance companies also benefit from these high prices, as it makes them appear as though they are saving policyholders significant amounts of money. Additionally, rising healthcare costs can compel more people to buy insurance, further monopolizing the insurance market.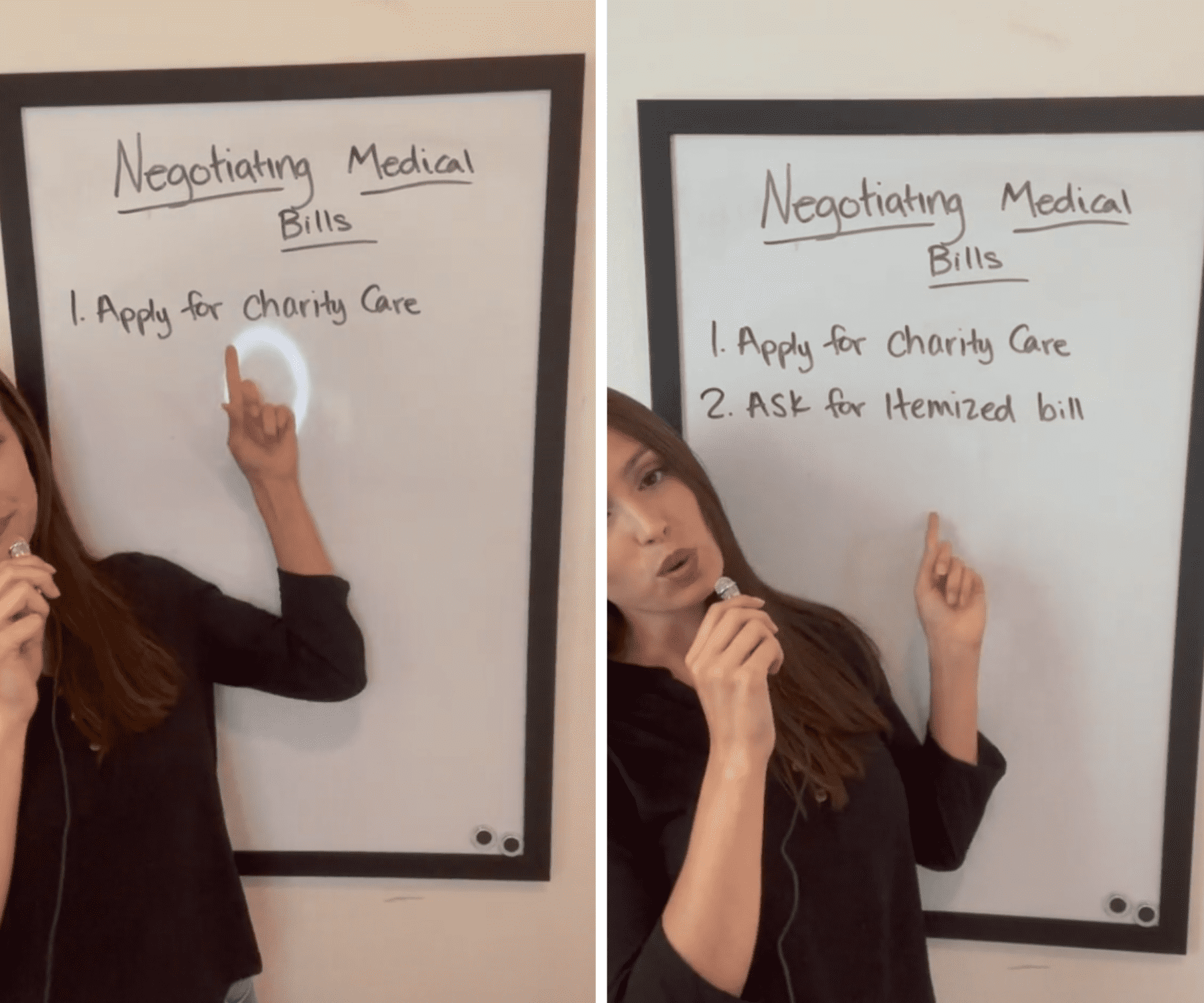 For people facing daunting medical bills, particularly without insurance, Christy mentions some steps in the video that they can take to prepare and challenge these costs. Since 2021, hospitals have been mandated to provide pricing information about their services online. Patients can research and compare the costs to other hospitals in the area. Additionally, patients can ask for a written estimate of expected service costs. If the final bill significantly exceeds the estimate, patients can pursue a formal dispute process. Many hospitals have policies that can reduce or eliminate bills based on a patient's income.
---
View this post on Instagram
---