One of the best moments of the 93rd Academy Awards, as it turns out, wasn't even an official part of the show. While this year's Oscars was a bewildering experience that ended on an anticlimactic note, there was one moment during one of the show's commercial breaks that struck a chord with viewers. A new Google ad featuring a pair of grandparents who are deaf aired during one of the breaks on April 25, showing how the elderly couple communicates with their son and his family using Google's accessibility functionality. The Google commercial titled A CODA Story played more like a touching short film than an advertisement and beautifully demonstrated the importance of inclusion.
The ad begins with the narrator, Tony, describing his experience growing up hearing with parents who are deaf. "I'm what's called a 'coda' (child of deaf adults). My parents were both born deaf. I was not. When people in the hearing world learn that about me, they always want to know more," he says in the video. The video then shows a Google search for stats about people who are deaf in the world—466 million people across the globe by the way—and another search for help learning how to sign different words as a way to bridge the gap in communicating with those who are deaf.
"I've always had one foot in the deaf world and one in the hearing world. I translated a lot for my parents. It made us closer. Now that it's been over a year since we've seen each other in person, communication is more important than ever," Tony explains in the video, before revealing his baby son—whom his parents weren't able to meet in person until last week after "14 long months of quarantined virtual bonding." Like millions of others during the pandemic, not being able to see each other in person has been a difficult ordeal for Tony and his family and they've tried new ways of keeping connected.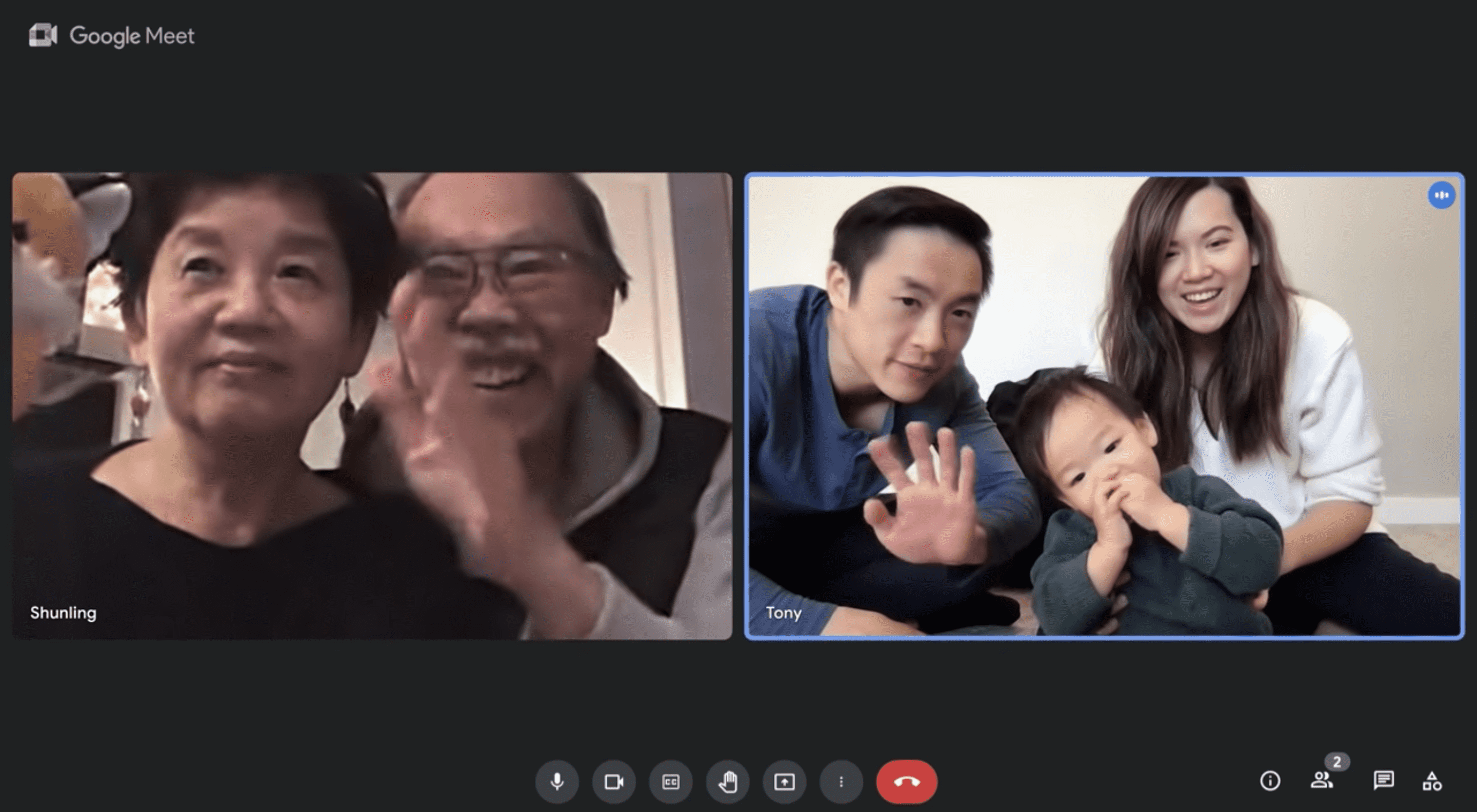 Especially now that he has a son of his own, Tony explains how important it is to his parents that they be a part of the child's life. It's their first time being grandparents, so you can imagine they wouldn't want to miss a thing about their grandson's growth. The tear-jerking ad touched many hearts on social media, including many who are deaf themselves. "Thank you for always making accessibility a priority! As a proud member of the Deaf community, I salute Google for its commitment to humanity," commented a YouTube user named Stefanie Ellis-Gonzales.
"As the deaf parents of our two little girls who are CODA--this story touched our heart warmly. Google--thank you for making this possible for our communication to be accessible as much as possible! We look forward to seeing what you'll do next for our deaf community," wrote Julie Sepah. "As a fellow CODA, I love this. Showed it to my mom who is an interpreter and her boyfriend who is deaf. Mom cried and loved it thank you for making this Google we have needed it for years," commented a user named Tainted0cean on YouTube.
Meanwhile, many on Twitter seemed to be of the opinion that whoever put this ad together deserves an Oscar more than some of this year's winners. "Jesus. Google. give them an Oscar for that commercial," MSNBC reporter Sam Stein tweeted. Meanwhile, Vulture senior writer Alex E. Jung wrote: "not this google commercial winning best picture." "Thank you so much Google
for featuring this story during the Oscars about a CODA (Child of Deaf Adult)," tweeted @reallyrenca. "I absolutely loved the inclusion of the grandson signing 'more' when he was eating. Sign language at its finest!"