A woman whose home was destroyed in actor Anne Heche's recent car crash has received thousands of dollars in donations to help her get back on her feet. According to a GoFundMe campaign, Lynne Mishele "lost her entire lifetime of possessions, mementos, all equipment for her business including her laptop and iPad, all of her clothing and basic necessities, and all household items" when Heche's speeding blue Mini Cooper rammed into her home in Mar Vista, Los Angeles, on Friday, August 5.
The accident reportedly caused a massive fire inside the residence when the Emmy Award-winning actor's car burst into flames on impact. The Los Angeles Fire Department said in a press release that it took 59 firefighters around 65 minutes to extinguish the flames and extract Heche from the driver's seat.
Mishele's neighbor, Lynne Bernstein, told PEOPLE that Mishele "was extremely fortunate" to survive the accident with no injuries. "So were the dogs and her turtle," Bernstein added of the woman's pets. He revealed that Mishele—who was in another section of her small home when the incident occurred—"was in shock" before she even noticed the vehicle that had driven "almost all the way through" her home.
"I don't think she got what was going on. She said, 'What happened? What happened?'" he recalled of when he and two other neighbors tried to help everyone get out safely. Meanwhile, Jennifer Durand—the owner of the now-destroyed house—revealed that Mishele was overwhelmed by tears when she called to inform her about the crash.
"Lynne called me and asked me if I was sitting down, and then told me a car had crashed through the home and it was on fire," said Durand, who has owned the house for 24 years. "She could barely speak so it took a few minutes to really understand what was happening."
"When I arrived, we hugged and cried a lot. In that moment, I was just so relieved and grateful that she and her animals had survived this," she added. "Nothing could have prepared me for what the house looked like. Lynne has made it her home... there are a lot of memories there, and it is just gone. The firefighters helped us sift through it—I can't accurately describe how that feels."
The GoFundMe campaign set up by Durand and her husband John to help Mishele cover the loss of "the place she loves" and most of her belongings has raised more than $124,000 as of Wednesday.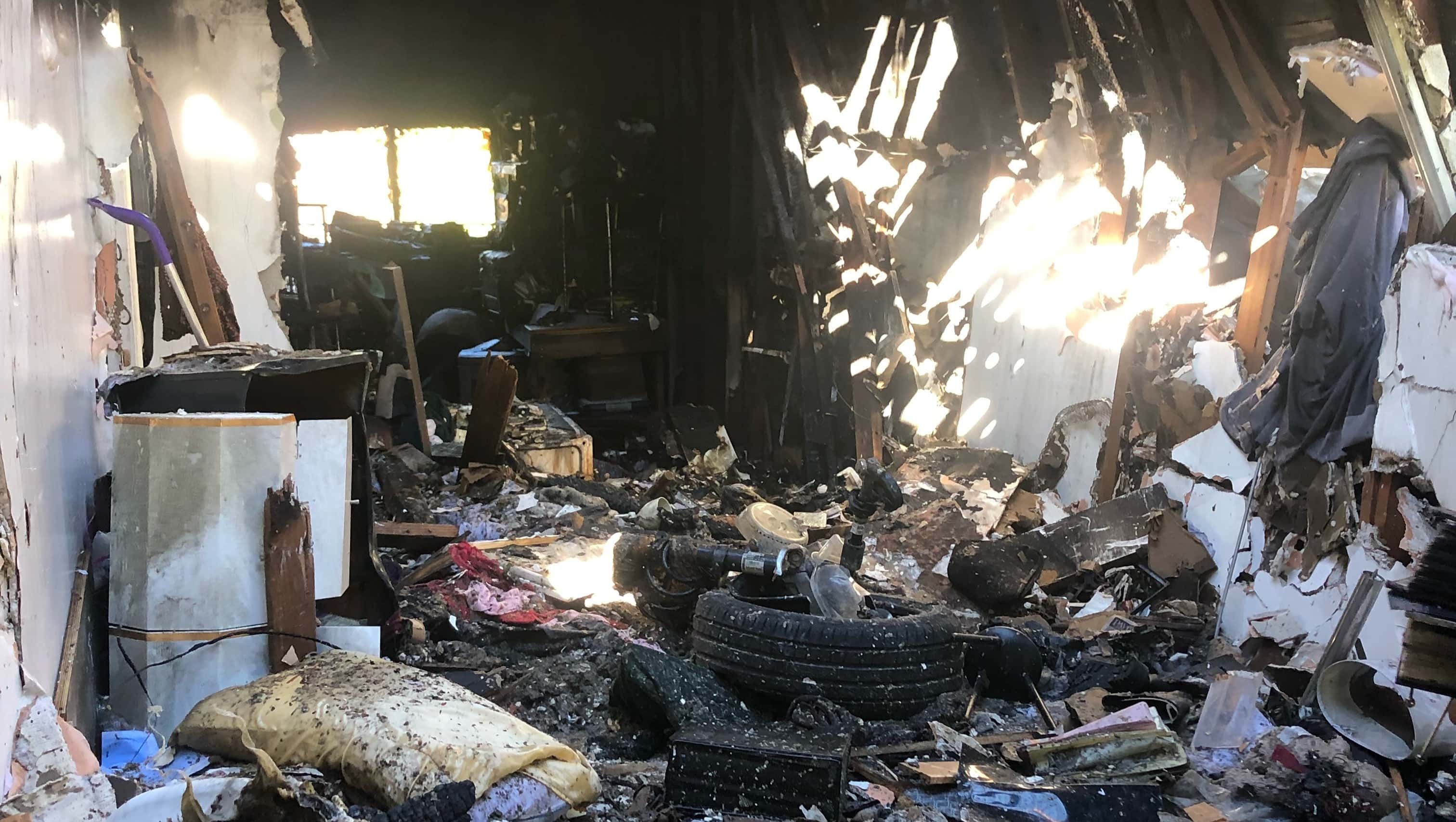 "Lynne lives with her beautiful pups Bree and Rueban, and tortoise Marley in the Mar Vista home that was destroyed this week by a car driving into the home at a high rate of speed, catching the house on fire," the Durands wrote on the campaign. "Lynne and her family very narrowly escaped physical harm, and for that, we are very, very grateful."
They revealed that the Los Angeles Fire Department "immediately red-tagged" the house as the accident caused "structural compromise" and "heavy fire" to the one-story home. "With firefighters' help, she was able to pull a few damaged sentimental belongings from the wreckage. Everything else is gone," they added.
The Durands also urged people to support Mishele's home organization business, Creative Organization, on Instagram and TikTok. "A kind and generous person, Lynne is always first to offer help to others," they wrote. "Today we are asking the community to come together and help Lynne start over."
Meanwhile, a representative for Heche told reporters on Monday that the star is now in "critical condition" at the hospital. "She has a significant pulmonary injury requiring mechanical ventilation and burns that require surgical intervention. She is in a coma and has not regained consciousness since shortly after the accident," they said.