Raising kids can be a costly affair for many individuals. In such scenarios, they come up with ingenious parenting hacks to save money, while also giving their kids enriching experiences. Such was the case for Liv Vasquez's (@cheflivvasquez) mother who got her and her brother annual passes to go to the Universal Studios theme park in Florida. The post caption details how her mother creatively got them both passes to primarily keep her younger brother out of trouble while giving both of them something fun to do after school.
Vasquez begins the video by saying, "This is really funny. My mom got my brother and me annual passes to Universal Studios, instead of putting us in after-school programs or sports because it was cheaper." Viewers get to see a close-up look at her pass as she says this. She adds how she was in high school and her brother was in middle school at the time. Their buses dropped them both off in front of the theme park, so it made sense that they could just get off and directly enter the park.
She shares how this period of her life was during the "height of Nickelodeon." This allowed her brother and her to audition for many of their famous shows such as "Legends of the Hidden Temple." Their mom would eventually get off of work and come to pick them up at the park. Vasquez also said that she and her brother would find places to do their homework around the park. Her mother's smart decision kept her brother out of trouble as he had a tendency to repeatedly get in trouble in their neighborhood.
Moreover, if they had gone home after school they would also have accumulated significant charges by using the air conditioning. She says, "So it was kind of smart and definitely saved my mom a lot of money because I think the annual pass was only like 90 bucks back then." Vasquez reflects on the pricing and says that the 90s were a "different time." Ultimately the siblings got to have a lot of fun and make memories since they didn't just go home like other kids.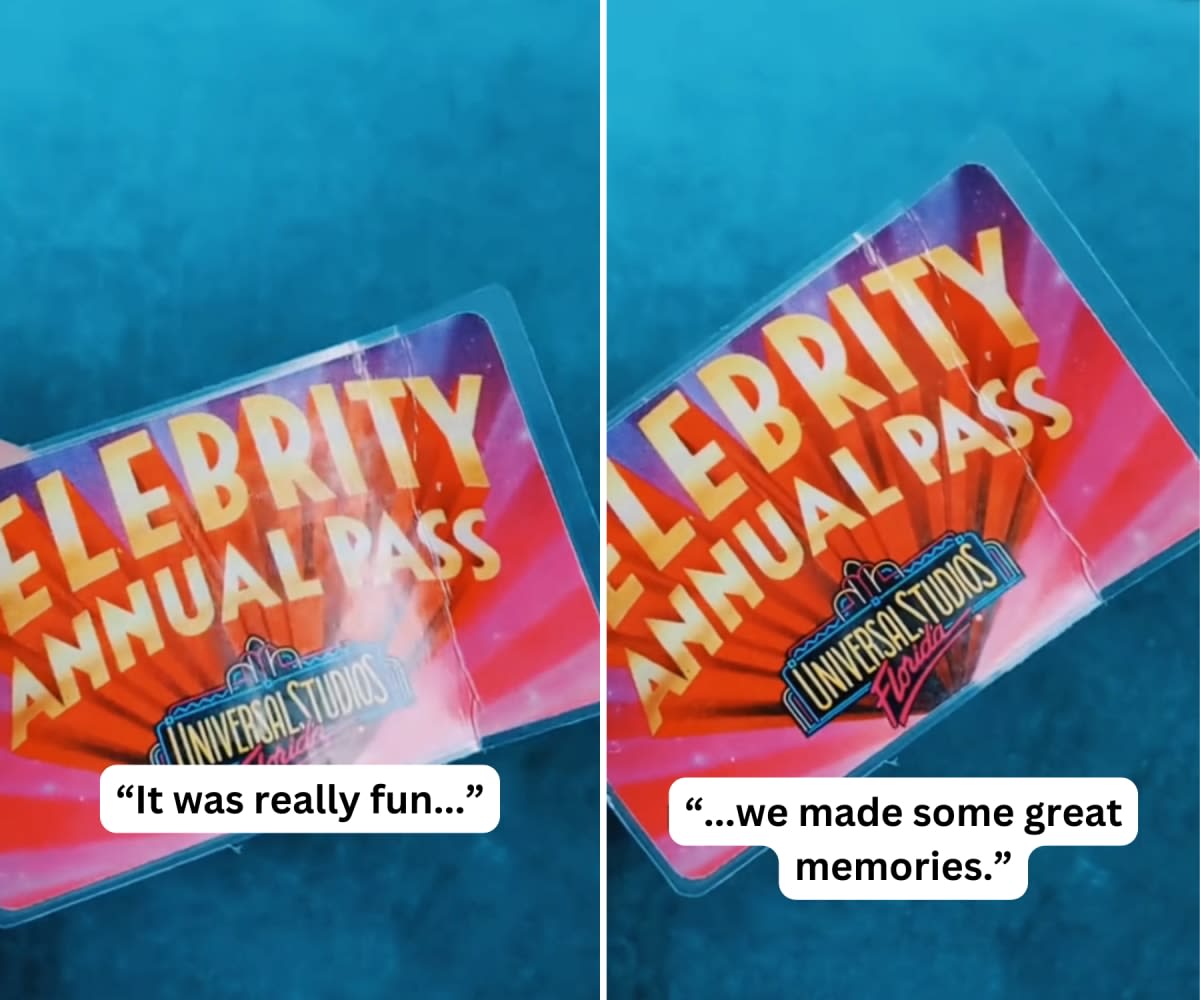 She concluded the video by saying that she saved the pass as a memento of her childhood. Individuals on the site shared their appreciation for the influencer's mom in the comments section. @mugsandpugs said, "Your mom working smarter, not harder!!" @avalonmonet shared, "My grandma did exactly this with my mom at Disneyland in the 70s." There were inquiries asking her if she ever got tired of going to the theme park every day, so she decided to post a follow-up video about it.
In the beginning of the video she says, "So, in a very literal way, I feel like I grew up with Universal Studios." Vasquez talked about how she used to attend high school in the morning, college culinary classes after that and then meeting her brother at the theme park in the afternoon. She says, "I loved Universal Studios." Vasquez shared that the Vice President of the company at the time came to their class and hand-selected her to aid him with opening restaurants in the park.
She reflects on the experience, saying, "That was like so exciting for me!" Because of her connection with Universal Studios, she got to open a dozen restaurants as soon as she finished high school. She ended the video by saying that she loved the company and they essentially grew up together. People chimed in with their thoughts in the comments section. @juli_with_no_e said, "POV: here from the Yahoo shout-out!" @galsgotmoxie said, "I was just thinking how cool your story was the other day but now it's even cooler! I love that you stay connected!"