Having a baby not only means that the parents will have to take on the huge responsibility of raising a tiny human but it also requires them to be prepared mentally and financially. While many countries provide little to no aid for parents who are about to welcome a baby, the Scottish government has been doing something incredible for the nation's would-be-parents. They have been sending baby boxes full of essential items that are required to raise an infant, all for free to expectant parents. This has definitely tempted people on the internet to joke about moving to Scotland to have a baby.
---
View this post on Instagram
---
Recently, one mom from Scotland went viral on TikTok for sharing about this baby box, leaving netizens equally jealous and in awe because something like this is mostly not available in their home country. Rachel Clenaghan, who goes by @rachelclenaghan on TikTok, unboxed the Scottish baby box she received for her audience. "Today we received our Scottish baby box, which every family in Scotland is entitled to when they are expecting a baby," narrates Clenaghan. "It is free from the Scottish government."
The box surprisingly consists of at least a few hundred bucks worth of items. It has everything one can think of, including thermometers for babies, blankets, diapers and even maternity breast pads for nursing mothers. The best part of the box is that every Scottish person who is expecting a baby receives this package free of cost from their generous government.
"The point of the box is so that every baby has got the same start in life," Clenaghan says in the video. "And the actual box itself is made so a baby can actually sleep in it." The box may appear almost magical to people who are not from Scotland because the box itself comes with a fitted mattress so that new parents don't have to hurry and invest in a baby crib. Generally, baby crib mattresses are a tad bit cheaper than regular-sized mattresses but they still become a major investment for a baby.
---
View this post on Instagram
---
The box, which is cleverly designed to be a safe space for an infant to sleep in, has cute black-and-white illustrations on it, including a doodle of Scotland's national flower thistle. In the mom's words, the box sort of serves as an encouragement to younger kids in the family to get creative with decorating ideas for the baby crib. "Inside included an envelope with cards on how to breastfeed, hand express for colostrum, safe sleep, a gorgeous wee poem and a voucher for reusable nappies too," Clenaghan says while she continues to show her viewers the items.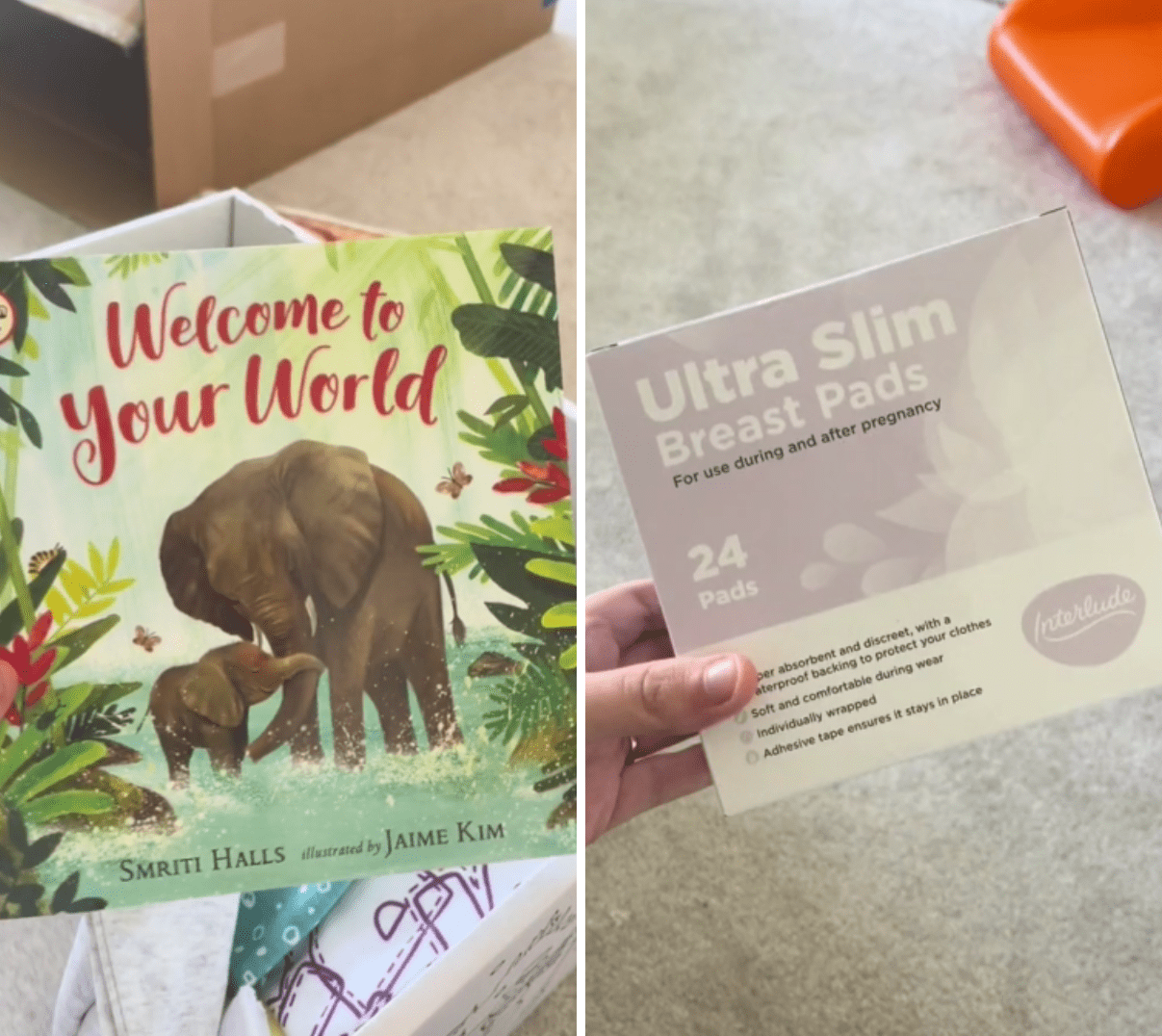 The government has been thoughtful enough to make the contents of the box gender-neutral. Everything included in the package is very practical as the audience can see items like teethers, sponges and nail files in shades of yellow and turquoise. Clenaghan also fishes out items like baby care pamphlets, poems, tummy time books, onesies, rompers, pants and mittens among a vast list of essential items.
"I honestly can't believe we're so lucky to receive something like this," Clenaghan concludes. "I feel like it should be available everywhere." TikTok users who came across her video agreed with her statement. @ahseinekk joked: "Not the American baby box search being parents dropping their kids off at a fire station." @xsuperashx wrote: "I absolutely adore that every parent gets a baby box regardless of socioeconomic status." @samthescallion added: "I'm glad humans in this time somewhere are experiencing this. Maybe sooner than we think every single new baby will have a baby box." We hope every country introduces this concept of creating and sending baby boxes to would-be-parents so they can be at ease in the initial days of raising their infant.