Seeing one's child leave home and go off to college is an experience that comes with a myriad of conflicting emotions for parents. As happy as they are to see their offspring spread their wings and fly, their sudden absence at home can be heartbreaking. This is what Nancy Caissie, a mother of four, sought to capture in a powerful poem she penned about her firstborn son going off to college. The emotional video and poem resonated with a lot of parents who could relate to her predicament as a "college-abandoned mother."
"Don't say to a college abandoned mother how their child is just a car ride away," she says in her poem. "It is the feelings of his absence at home that not even my words can convey." She adds how he was her roommate for the last 18 years and she always found him home when she got back from work.
The video features a montage of pictures of Caissie's son over the years and several moments of their life that she holds close to her heart. She continued, "I know why daily I cry. You cannot send off a piece of your heart and expect that sadness won't pry. New chapters don't always come easy. Changes don't always feel good. I'd hold him in my mothering arms forever if I could." Most parents can relate to what Caissie conveys here as it is not easy to say goodbye to kids as they embark on the next phase of their lives.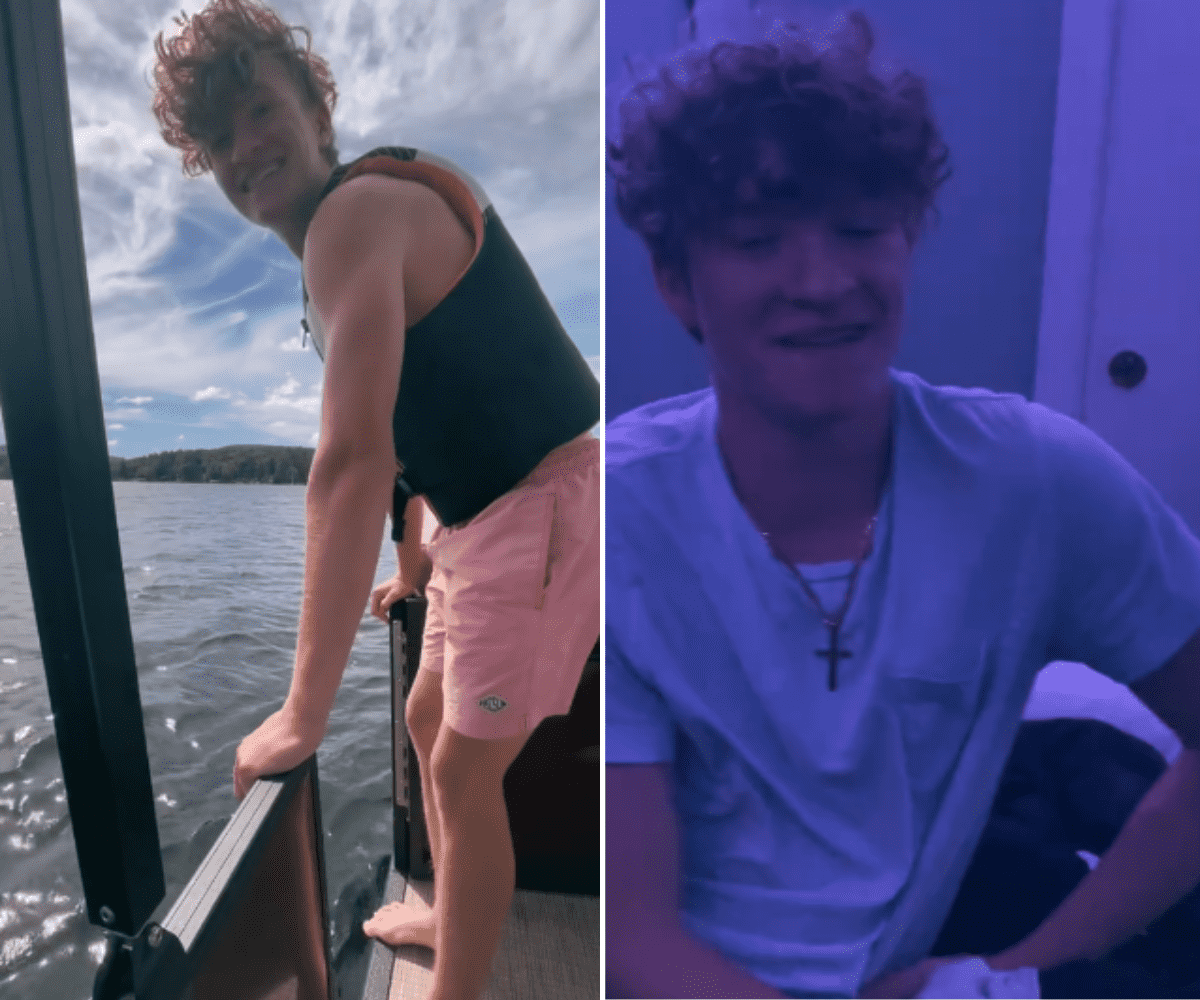 Existential psychologist and professor Emmy van Duerzen discussed the psychology behind this. "Right now your child is the core of your life, and your life is utterly defined by looking after them and protecting them," Professor van Duerzen told HuffPost UK. "That's made your life full, in a demanding way, so it takes up all your mind space. That makes it difficult to picture yourself letting go of your child, allowing them independence and filling a more distant role."
In her poem, Caissie admits that ultimately, this moment is not about her and she should not hold him back in any way.
---
View this post on Instagram
---
"It's time to let him go. Be himself. It's time for him to shine. This time in his life, it's not about me," she says. Although she will miss how he shared any good news with her and the little reminders of him around the house, she is a proud mom and a vocal one at that.
People on TikTok loved the video and it has received over 8500 likes and several comments. @KimberlyChase203 shared, "Who needs a good cry. Well I guess me because I am over here balling my eyes out." @Emmy wrote, "Sent my firstborn to the Marines 2 weeks ago… won't see or talk to him until the end of October. I miss him so, so much." @lookingforsomesanity expressed, "I finally found words that describe my feelings. My only son is leaving for college in a few weeks." Truly, it is a tough experience that parents go through and this video gives voice to that sentiment.