Editor's note: This article was originally published on August 21, 2023. It has since been updated.
Different countries have different daycare systems. One woman compared the American and the Finnish daycare system in a thought-provoking TikTok video. In the U.S., most families have at least one employed member. According to Scary Mommy, over 97% of married couples have at least one working partner and 65% of the couples have both partners working in the United States. It means parents have to find alternate options for childcare and that's how the daycare system comes into the picture. Many parents in America would call their daycare facility their "village." However, the daycare system in Finland is different. Annabella—who goes by @scandimomsecrets on TikTok—is a Finnish mom who shared this interesting comparison.
The daycare system in Finland shows deep care for the children and is affordable as well. "Here kids are encouraged to be independent and their educators are not called 'teachers,' but specialists in early childhood upbringing," she said as she filmed her son toddling through the daycare rooms. The kids join daycare from ages one to six and their learning is included in the children's playtime. The daycare provides the kids warm meals and snacks and there is a dining room for them, where they serve the meals. "The kids spend hours outside every day and inside they're also encouraged to move in the playrooms. They also do art, music and crafts," she added. These specialists also teach the kids how to potty-train "in their own time" and they make use of tiny sinks.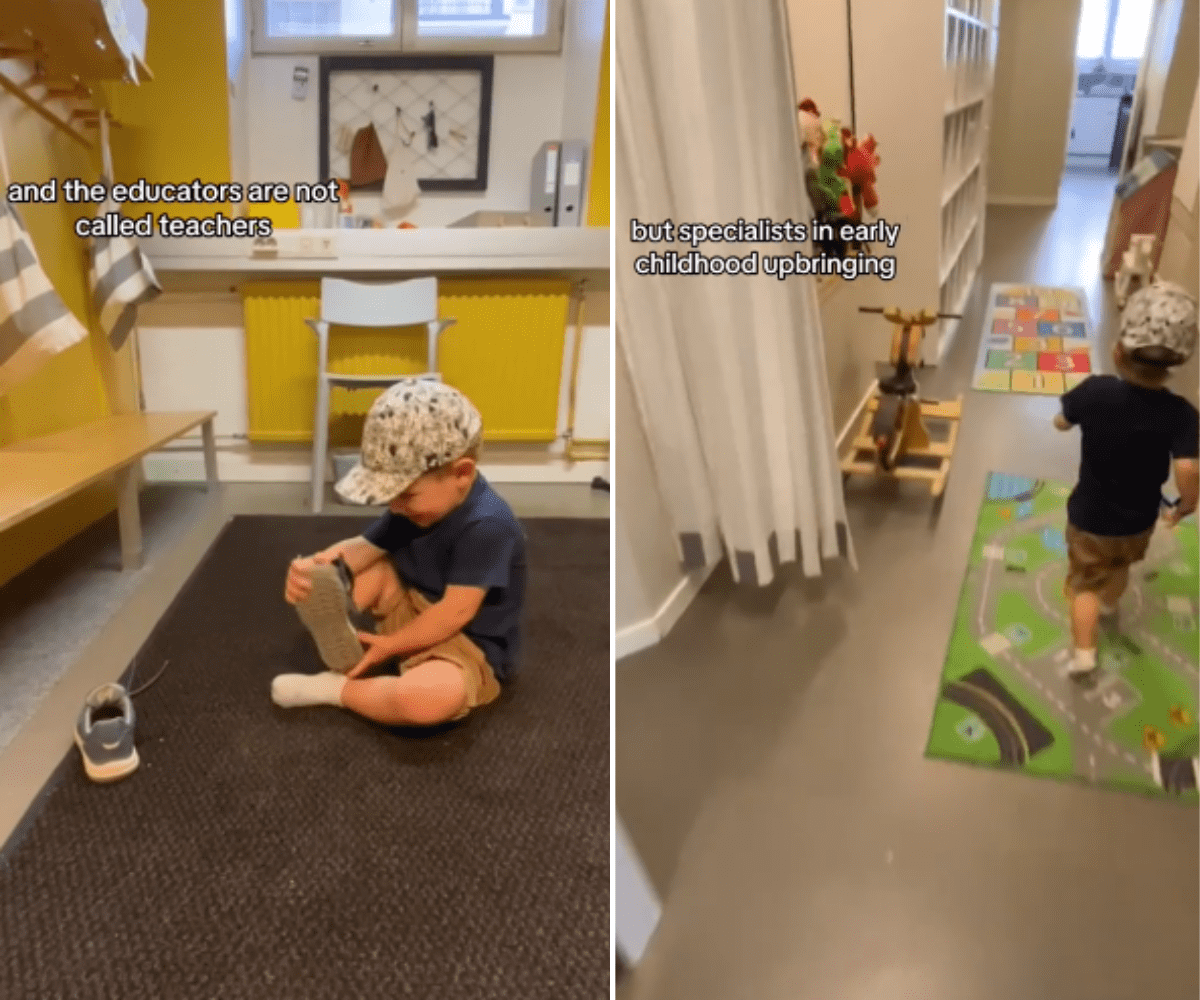 Daycare is also considered "every parent's and child's right," with a cost of $325 a month. People in the comments section agreed about the difference between these daycare systems. It has garnered over 192.6K views. @braindeadsociety commented, "As a single parent with a low enough income, thankfully never had to pay for daycare, private or not." @simplehomemaking shared, "Same in Norway, and the price is the same, but you get the whole year's worth of that money back on your taxes next year." @czahora19 wrote, "Cries in American daycare for 1200 a month." @stacywright69 explained, "A daycare quoted me $3650 per month for my 7-month-old, then told me if I make <50k annually, I could get financial aid. Ridiculous." @marriemarerro6813 commented, "My DIL put my 1st granddaughter in DC I went to check on her the 1st hour I was horrified at what I saw she pulled her out 1st day."
According to The Hill, "From 2018 to 2022, the annual economic toll of child care in the U.S. rose from $57 billion to $122 billion." While a new report from the bipartisan Council for a Strong America stated, it "is just one more finding that makes it clear that the status quo with child care is not working," said Anne Hedgepeth, chief of policy and advocacy at ChildCare Aware of America, who was not part of the research. "This is not just a problem for individual parents and families. It's a problem for all of us. It's impacting the economy and it's impacting our communities," said Hedgepeth. We can all take notes from the Finnish daycare system.
Watch the full video here:
---
View this post on Instagram
---