The beauty of a blended family lies in its ability to create a diverse and enriching environment. As individuals from different backgrounds come together, they bring with them unique perspectives, traditions and experiences. Leah Van Dale, a WWE Star wrestler named "Carmella" and mother also has a beautiful blended family that is now expanding further. So, she wanted to surprise her stepkids in the cutest way possible, breaking the news of welcoming a new sibling. Dale—who goes by @leah_van_dale on TikTok—posted a heartwarming video on TikTok. The video clip captioned "warning: grab a tissue" procured more than two million views.
In the heartwarming video, Carmella, a loving stepmother, wanted to do something special for her stepchildren, so she decided to surprise them with new shoes. She carefully selected a pair of shoes for each child, taking into account their individual preferences and sizes. When Carmella presented the shoe boxes to her stepkids, their faces lit up with joy and excitement. Eagerly, they each grabbed their box and began to open it anxiously. As the lid of the first box was lifted, the children's eyes widened, revealing their delightful surprise.
But the surprises didn't end there. Carmella mischievously hinted that there was still one more shoe box left in the bag. Curiosity sparked in the children's eyes, and they exchanged eager glances, wondering what other surprise awaited them. With a playful smile, Carmella encouraged them to unravel the final mystery.
Once they opened the shoe box, they all were taken aback when they saw a pair of much smaller shoes which indicated that she was welcoming their new sibling. They were beyond delighted and excited about this news. People on TikTok are also overjoyed for this beautiful family. "I've watched it 4 times and I've cried every time!" commented @kaylak3369. "Literally has me in tears! I'm so excited you finally get your Rainbow" wrote @ashleeeatsdinos13. "Omg your stepson is such a sweetheart this was so beautiful congratulations" praised @tattooed_elmo_on_wheels.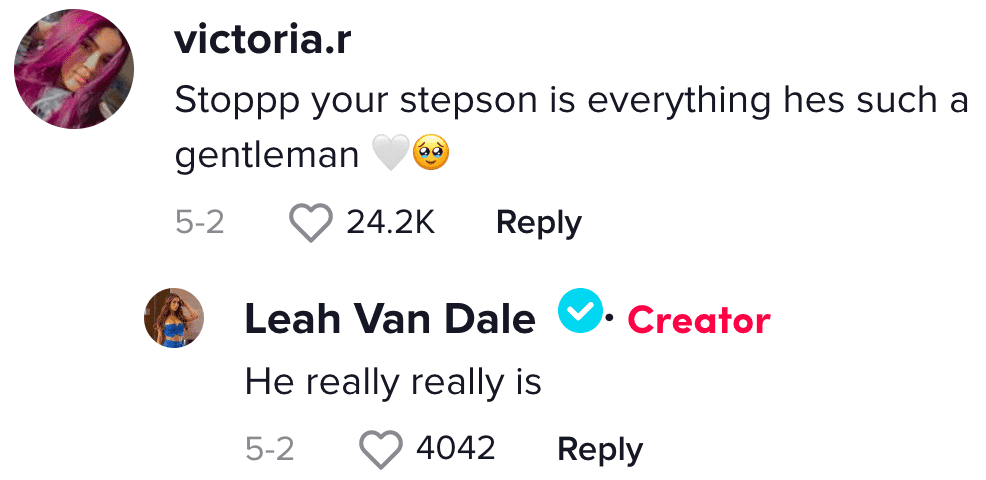 Carmella and her husband, Corey Graves (Matthew Polinsky), a former wrestler, podcast host and WWE commentator, started dating in 2019 and married in April 2022, per The Sun. The 39-year-old Graves has three children from his previous marriage, who Carmella is dearly close to. She revealed in October 2022, during Infant Loss Awareness Month, that she had an ectopic pregnancy that resulted in two miscarriages last year in September and October.
Carmella revealed to Good Morning America that she is expecting her first child with Graves and had found out in March. The 35-year-old said she has been tired and sick but excited about becoming a mother. She shared that her stepkids were also thrilled to learn about her pregnancy, even though she was a bit "apprehensive" to break the news to them in the beginning, worrying about how they might react since she said, "They're all a little bit older. They were so excited, and made us even more excited about having the baby. That's just so amazing," she said.
Watch the full video here: