Editor's note: This article was originally published on August 3, 2022. It has since been updated.

Michael Bublé got emotional and was blown away after watching his 8-year-old son play his song, "I'll Never Not Love You," on the piano. The Canadian singer uploaded a video of his son playing the song and added that he couldn't be prouder of him. "More talent in his little fingers than I have in my whole body!" he captioned the Instagram video. It was particularly emotional for Bublé because his son was diagnosed with hepatoblastoma, a type of liver cancer, back in 2016 when he was just a toddler. Bublé revealed that his son had worked on the song while he was away. "Noah surprised me after I was away on tour. He worked so hard to learn this song. So proud of my guy," he said. Noah has been in remission since 2017.
In the video, Bublé leaned against the piano as his son played the song. Bublé was so overwhelmed with joy at watching his son play. He sang the track and you could see he was choking up in the video. His followers were moved as well. "As a mother to two boys, the look in your eyes fills me with so much happiness. Such pride! His talent and your smile," one person wrote. "Playing music with your kids is one of the most amazing parts of being a parent. I was playing guitar the other day with my daughter and started ugly crying," wrote another. "When he nails that syncopation and it's so good it takes you off guard," commented another. Bublé and his wife, Luisana Lopilato share three children—Noah, Elias and daughter Vida—and are expecting their fourth child.
Bublé opened up to PEOPLE about how his son's battle with cancer changed him. "I live a much deeper life now," said the Grammy winner. "I don't wish that kind of pain upon any human being, but I do feel that when you've truly suffered, when you've truly felt fear and loss, it allows you to live a deeper life," said Bublé. "Once you've felt those things, you are able, in context, to truly feel joy, gratitude and happiness."
The singer described the ordeal as "the worst possible thing that you could hear as a parent, and as maybe a human being." Bublé said there were countless times he wished it was him who had got cancer instead of his boy Noah. Bublé said the cancer diagnosis and the subsequent journey altered his perspective on life. "Going through what I went through with my son, I really opened myself up to the universe and I never said no. I just kept saying yes," said the singer.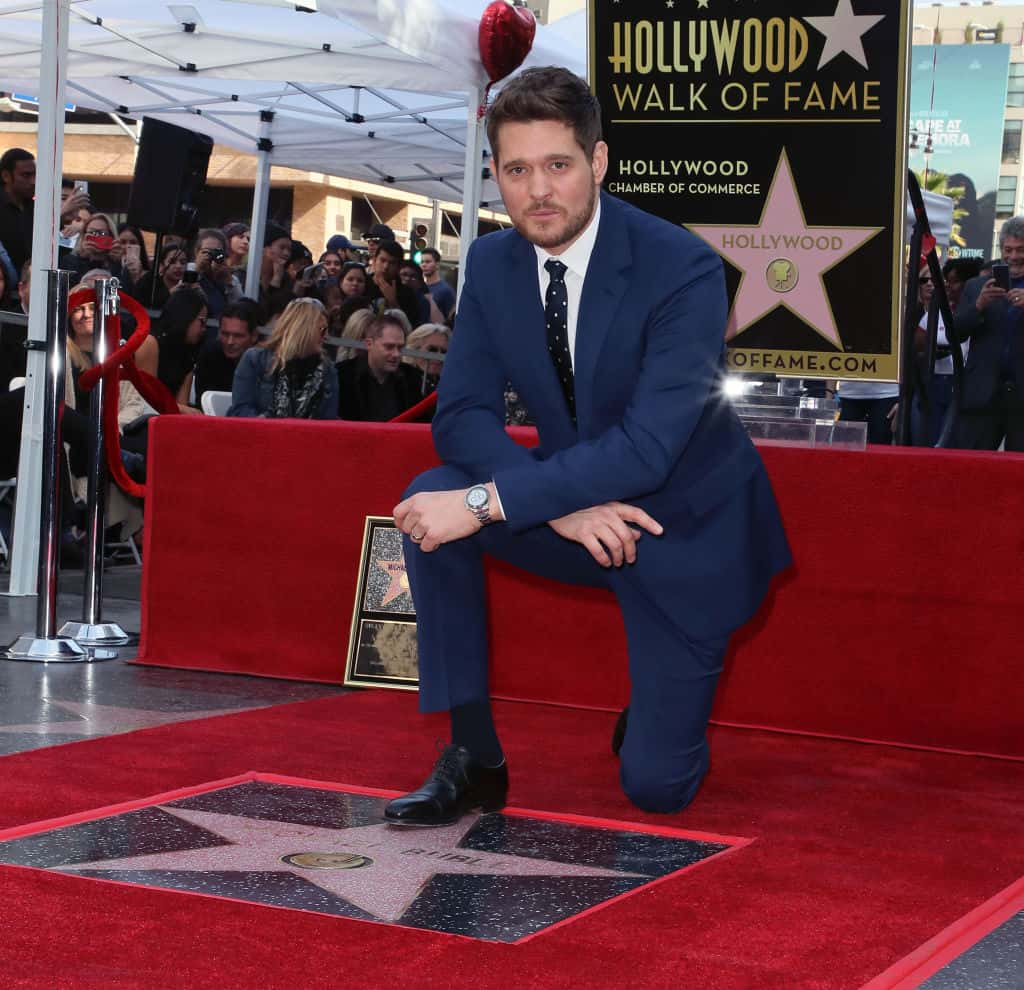 He spoke to Kate Garraway in Smooth's Global Player special about his son's recovery and continuing anxiety. "He's really good. It's been almost five years. We still have the scans and the 'scanxiety'. You know what? I think he's much better than we are. For him, you know, he's this normal, little boy who knows that he's a superhero because Dad tells him all the time. But for Mom and I, even though we're better, it's definitely something that's there," said the singer.
Bublé added that his son's journey burst his bubble of 'perfect life.' "In a strange way, though I'm happy for people that haven't had to suffer that kind of pain or that kind of fear, I also worry, because I know that sometimes when you've lived a perfect life without any adversity and everything's been—then the second something happens, people get very bitter. I'm grateful for having had the opportunity to live a deep life. I live a deep life. I love hard. And I know love is expensive. I know it has a big cost," he said.