Here's some good news. Mia Brookes, the 16-year-old freestyle snowboarder, became the youngest snowboarding world champion in Bukuriani, Georgia, on Monday, according to GoodMorningAmerica. That's not all. Brookes won the competition by doing a history-making second run and executed the first-ever cab 1440 double grab -- four full frontside rotations while grabbing the board. "I'm just really, really happy -- like, I've never been so happy in my life. I feel like I'm going to cry!" Brookes said after completing the highly difficult slopestyle trick. "I actually can't believe [I did the cab 1440]. When I did it, I wasn't sure I'd managed it, but I thought about it and was like … yep, I've done a 14!"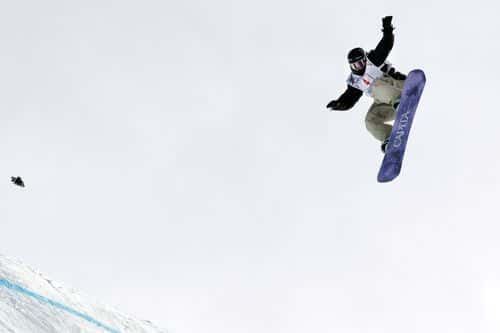 She had a winning score of 91.38 on her final run, defeating New Zealand's Zoi Sadowski-Synnott, who had won the gold medal in women's slopestyle and the silver in big air at the 2022 Winter Olympics in Beijing. Reportedly, Brookes has only participated in three World Cup events before winning this year's world championships.
GB Snowsport head coach Pat Sharples appreciated the young snowboarder for her talent. "What Mia's done out here today is just next level," Sharples told the press. "We all know Mia's got the talent, but this is her first season on the WC circuit and her first World championships so to land a run like that with all the pressure of a World Championships tells you everything you need to know about her."
Brookes started to snowboard when she was 18 months old. She went on to hone her skills at Kidsgrove Ski Centre in Stoke and the Chill Factore in Manchester while staying with her parents in Europe for several weeks a year, as reported by BBC.
"We used to go to the mountains in our motorhome. I'm used to it now, it has allowed us to travel around a lot more and is flexible in terms of getting to different resorts," she said. "It has been like a second home. Your bags aren't going to go missing in a motorhome!" She was so good at snowboarding by the age of 11 that she caught the attention of Ski Sunday commentator Ed Leigh who said that it was "difficult not to get really excited about Mia because she is undoubtedly one of the most exciting young talents not just in the UK, but in snowboarding globally".
After winning the junior circuit, she went to the senior level this season, winning World Cup silver at the Laax event in January. Moreover, she was one of the eight people to get an invitation to X games. And finally, becoming the youngest world champion on February 27, Monday. Now, she looks forward to the next Winter Olympics at Milan-Cortina in 2026. "I used the last Olympics as a tool to build up my tricks for the next one, so I took the positives out of missing out," she said. Brookes was too young to participate in the last one.
"All of my dreams have been coming true this year. I hope to win gold at X Games and the crystal globe [for the overall World Cup winner]," said Brookes, according to BBC.