Menopause is a natural phase in every woman's life; it arrives more or less around the age of 45 to 55 when they stop having periods. Just when they start thinking that they are in the most comfortable phase of their lives, enter headaches, fatigue, annoyingly irregular drizzles, and the mother of all...hot flashes. It is quite normal to have these symptoms during menopause but to understand how uncomfortable they are is yet another task. But a menopause advocate on TikTok has found the perfect way to explain these issues. No, she has not made some placards or prepared a presentation, she just got inspired by the 'girl math' and 'boy math' trend (where girls and boys provide funny justifications concerning their most common habits or actions) and jumped on the bandwagon. Tamsen Fadal (@tamsenfadal) did the "Menopause Math" on TikTok and women can totally relate to her.
Tamsen Fadal, who is a menopause and midlife advisor, podcaster and influencer on social sites, decides to explain menopause to her audience by dubbing it "menopause math" in a video. "Okay, we know about girl math and boy math," she states at the beginning of her video. "Now, let's talk about menopause math. If the temperature is 71 degrees, it's basically like 102 degrees. Not liveable." Think periods heat but 2x with menopause.
"If I need to leave the house for 8 hours, I am gonna need 2 changes of clothes, plus I am going to need one fan. That fan better be charged," she continues with a dash of humor. "If I go to bed at 9 p.m. and get up at 6 a.m., that means I have roughly slept for 4 hours. If I've had one glass of wine, basically that equals to the whole bottle." If you've indulged in oversleeping during periods, you know that a few hours is never enough. Fadal concludes her video by explaining that if she needs to leave her house in 30 minutes then she needs "2 hours to come back 3 times for each and 1 time for the items I forgot." Because, sharp memory takes a backseat during menopause.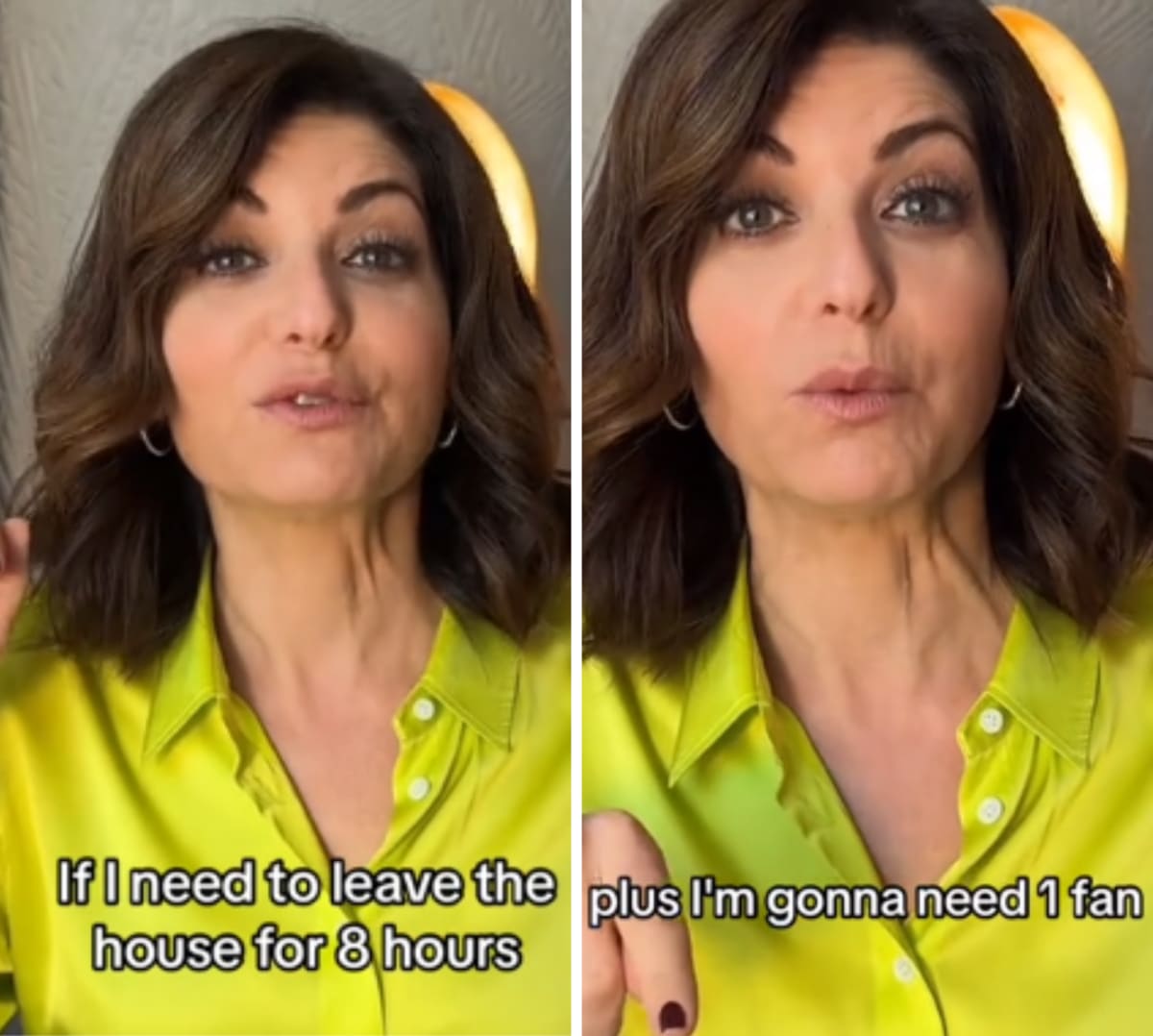 She says she is not out here making the menopause rules for women. It is just the math that applies to all the ladies who have hit this phase of their lives. There were not many comments on her video but all the comments had more or less the same thing to say about Fadal's opinions on menopause. Every woman agreed with her points. Fadal's list of 34 prime symptoms of menopause on her Instagram shows that ladies are in for a wild ride if they thought their worries were over after their mid-forties.
---
View this post on Instagram
---
Addressing her video to educate men on menopause, Fadal's list includes common symptoms like night sweats, irregular periods and mood swings. Fadal also adds a lot of symptoms that are considered controversial such as a woman losing her libido after hitting menopause, having depression and bloating. She wrapped up the list with some lesser-known symptoms such as itchy skin, change in body odor, urinary incontinence and brittle nails. However, Fadal is not the only one who has been openly discussing menopause to bust a lot of myths surrounding it.
Hollywood stars like Drew Barrymore also admitted that she was possibly having her first ever hot flash post-menopause while hosting "The Drew Barrymore Show" with her guests, Jennifer Aniston and Adam Sandler in attendance. Barrymore took off her shiny blazer while the show was airing and fanned herself while saying how she was feeling hot all of a sudden and it was possibly a result of hitting menopause. Meanwhile, Fadal continues to make videos about showing acceptance towards the natural process of aging, midlife crisis and menopause to empower other women like her.
---
View this post on Instagram
---