Men reacting to girlfriends telling them how tampons work shows we need better sex education
This social media trend is teaching a lot of men how tampons work and their reactions are the new trend.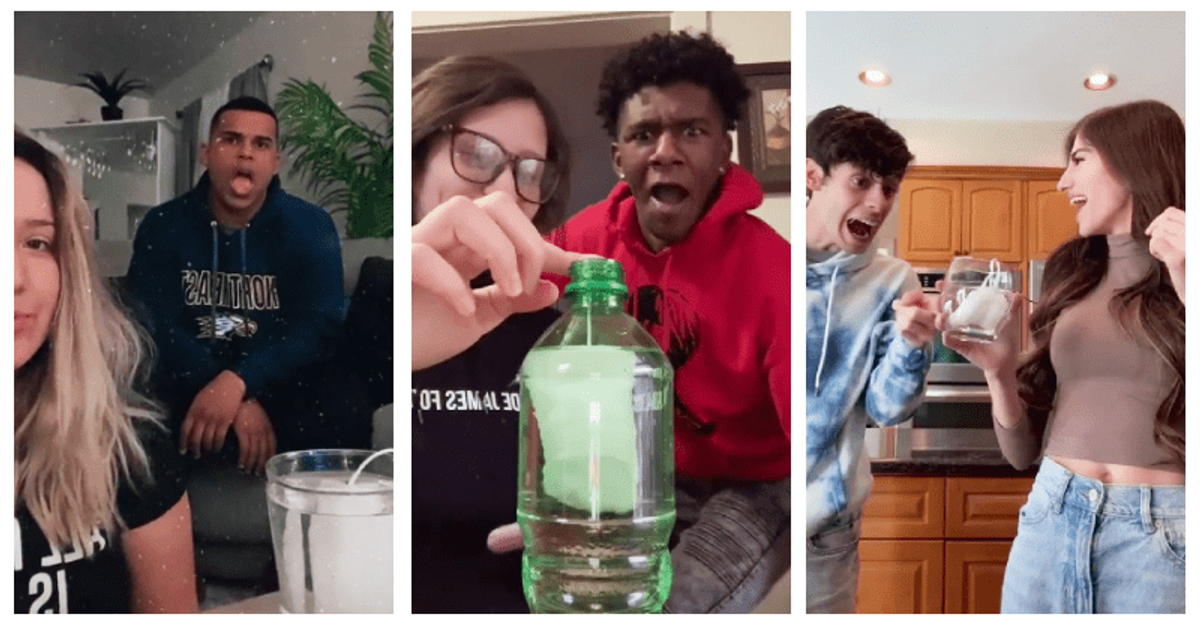 Image source: TikTok/@thekelleyfamily/@thedemeryfamily22/@amanialzubi
Editor's note: This article was originally published on April 16, 2021. It has since been updated.
It appears TikTok is filling in for the American education system on various issues. One trend on the platform reveals that not many paid attention in biology and sex-ed class. The TikTok challenge sees women explaining to men how tampons work. Judging by the reaction of the men, it's fair to say most of them slept through sex-ed class. One reason for the same could be that they are too shy or embarrassed to ask about how tampons work. For all those who have questions or are just curious, these TikTok videos are a great introduction to how tampons work. While the videos aren't necessarily 100% accurate, they do a fairly decent job.
Some men were even shocked that their partners had to use a tampon once every month for a week. The videos are filled with shrieks and gasp on learning this new piece of information. Here are some of the best reactions from the TikTok challenge. One of the more prominent videos was a video posted by the Demery Family. The video has gained more than 8.6 million likes.
The couple featured in the video — Kolby and Jas — said it was imperative that the education system teach both women's and men's reproductive systems. "For this video, Kolby knew how tampons worked but a lot of guys lack knowledge due to the school system lacking teaching of the opposite sex teaching they only learn of their own sex," the couple told Bored Panda. "We feel the health classes should teach both women's and men's reproductive system as well as how each can experience different things such as women with menstruation and males with something," they said. There were more brilliant reactions from other videos as well.