Parenting in today's day and age is no cakewalk. With the internet in the hands of each child and the variety of content floating around on it, children have more to pick up from the virtual world than their own parents. Add a pinch of celebrity status to the modern child and the task at the parents' hands becomes a tougher mountain to climb. Matthew McConaughey is a father to three kids, Levi, 15, Vida, 13 and the youngest Livingston, 10, with wife Camila Alves, a Brazilian model and designer. His insight into parenting in a 2020 Oprah Winfrey interview, gave some ideas about some 'tough' but right love to implement at home.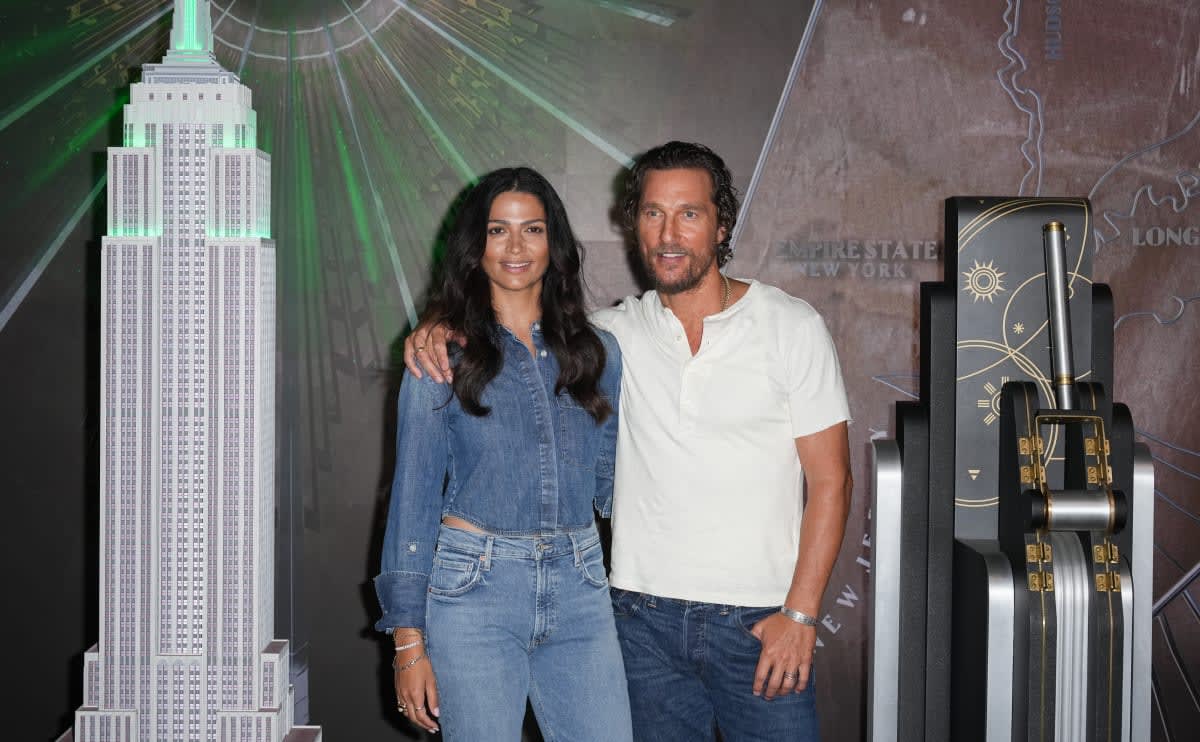 Speaking to Oprah on her Apple TV+ series called "The Oprah Conversation", McConaughey shared three rules that are strictly in place at home as a part of his children's upbringing. He said, "We do not allow lying in the house. You cannot say the words 'I can't' and you can't use the word 'hate.'" He further said that the usage of any of those three words "will get you in big trouble in our house."
---
View this post on Instagram
---
According to Insider, McConaughey also shared his perspective on what he thinks about his children and their privileged background enveloped in fame and wealth. He voiced his reality of being successful, having a nice house, getting noticed by people and accepting that his kids are aware of that too. He further explained, "But we don't want our children, nor do we allow ourselves, to go, 'Oh, well that's where my value lies—in the amount of money I have in my bank account or the fact that I'm famous.'" McConaughey shared the other side of the coin and said that he definitely wants his children to feel proud of their parent's achievements and not feel apologetic for it. He said that he doesn't want his kids to shy away from where they come from but rather pride in the hard work of their parents.
---
View this post on Instagram
---
He said, "We do say, 'We're not apologizing for that, and if a kid at school ever tells you, 'Oh, I bet you live in a big house because your dad's famous,' don't bow your head. Look up, and go, 'Yeah, we do actually live in a nice house. My dad works really hard to be as good as he can at his job,'' which I do." The "Interstellar" actor bared his hopes for his children and what he expects out of them when they grow up. He revealed, "My hope is that [my children] become autonomous, conscientious, competent young people in their life." He further added that he wants them to be humble and respectful. Additionally, he wants them to feel proud of who they are rather than feel hidden under their parents' shadow.
---
View this post on Instagram
---
The Oscar-winning actor is known for his humble and down-to-earth demeanor. This is reflected in his ideas on parenting as well and if you're wondering whether his upbringing was alike, the answer is yes. He shared on the show that his father's rules influence his role as a parent. He narrated an incident from his childhood when he stole a pizza and lied about it to his father even when prompted to tell the truth. In hindsight, he accepts that he was wrong.