Aging is an inevitable part of our life. We can't stop it but we can definitely slow it down a bit with the help of beauty treatments or skincare routines. One of the many ways to look different from your natural self is using filters offered by social media apps. TikTok is known for its wide selection of unbelievably realistic filters which can change one's face well enough to make them look like a completely different person. These filters can also make one look significantly older or younger. Some like the aging filter while others hate it but this man on TikTok has a completely different perspective towards this trend.
---
View this post on Instagram
---
Motivational speaker and author @kylescheele is sharing his unique take on getting older when countless people are recoiling in shock after putting the filter on. Scheele shed some light on the fact that not many are lucky to live long enough and see themselves growing old in the mirror. In his video, Kyle Scheele recalls some of his heartbreaking personal experiences and how it has changed his perspective towards the popular TikTok filter.
Scheele puts on the filter and records himself while narrating about the people he has lost untimely due to various reasons. "When I was in high school, we lost two of my classmates before graduation, one to a brain aneurysm and the other to a drug overdose," Scheele says. He continues talking about how a college classmate hung himself after getting his heart broken in a relationship. Scheele remembers his "beloved uncle Ronnie who dropped dead in his driveway of a massive heart attack while clearing snow one winter."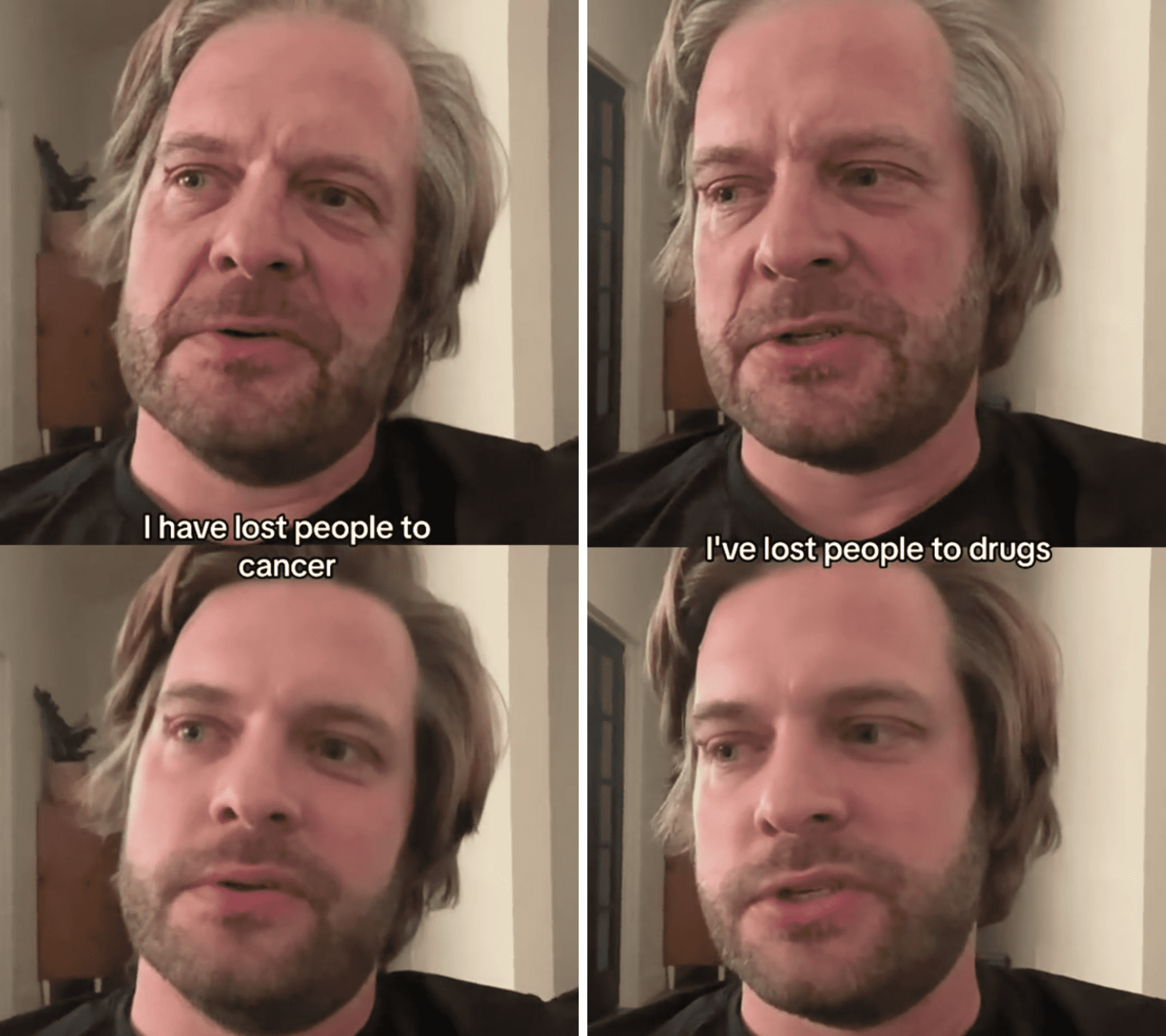 "I have lost people to cancer, I've lost people to drugs, I've lost people to mental illness, all of them way before their time," he adds, "Do I look like the damn Cryptkeeper with this filter? Yeah, I do. But I would be so lucky and so grateful if I can stick around long enough to see this face when I look in the mirror." Scheele's perspective on aging really touched a lot of people on personal levels. The motivational speakers reminded us all about the highly ignored truth that growing old is a privilege that not many people have.
Scheele's video has gone viral with 400,000 views and counting as TikTok users have filled the comments section of Scheele's post with positive messages. Some of them even shared their own stories and how grateful they are for the long life they've had. @redneckcremebluree complimented Scheele and wrote: "Honestly you look like David Harbour and I mean that as a compliment!" @julianalafay commented: "I'm in my thirties and I celebrate every gray hair. You are supposed to grow old. It's a tragedy if you don't." @melissasoodsma shared her story and wrote: "My husband was supposed to pass away in 2015 of cancer. He is a miracle and still alive! He turned 50 last year. Aging is a gift!" So just like Scheele said, let's hope all of us can live long enough to see our older versions in the mirror one day.
---
View this post on Instagram
---