Traveling is all fun and frolic till you try some local delicacy and get inflicted by food poisoning. It has happened to many of us, but if you are in a different country, it can get overwhelming, especially if it is not catered for in your budget. However, depending on which country you are traveling in, medical bills can vary. Travel influencer Christian Grossi–who goes on TikTok by @christian.grossi–explained in his viral video that reached 3M views how he paid just $31 in Morocco for his admission and treatment in an emergency room for food poisoning.
Grossi explained in the video that after he experienced food poisoning symptoms, he began feeling "extremely dizzy," so he headed out to a store right outside his Airbnb. He added, "When I walked outside, I started to feel super ill and ended up passing out and collapsing on the sidewalk." When he woke up, there was a crowd of four Morocoon men "pouring water" on his head. The men were conversing in Arabic, but one word that Grossi understood was "hospital."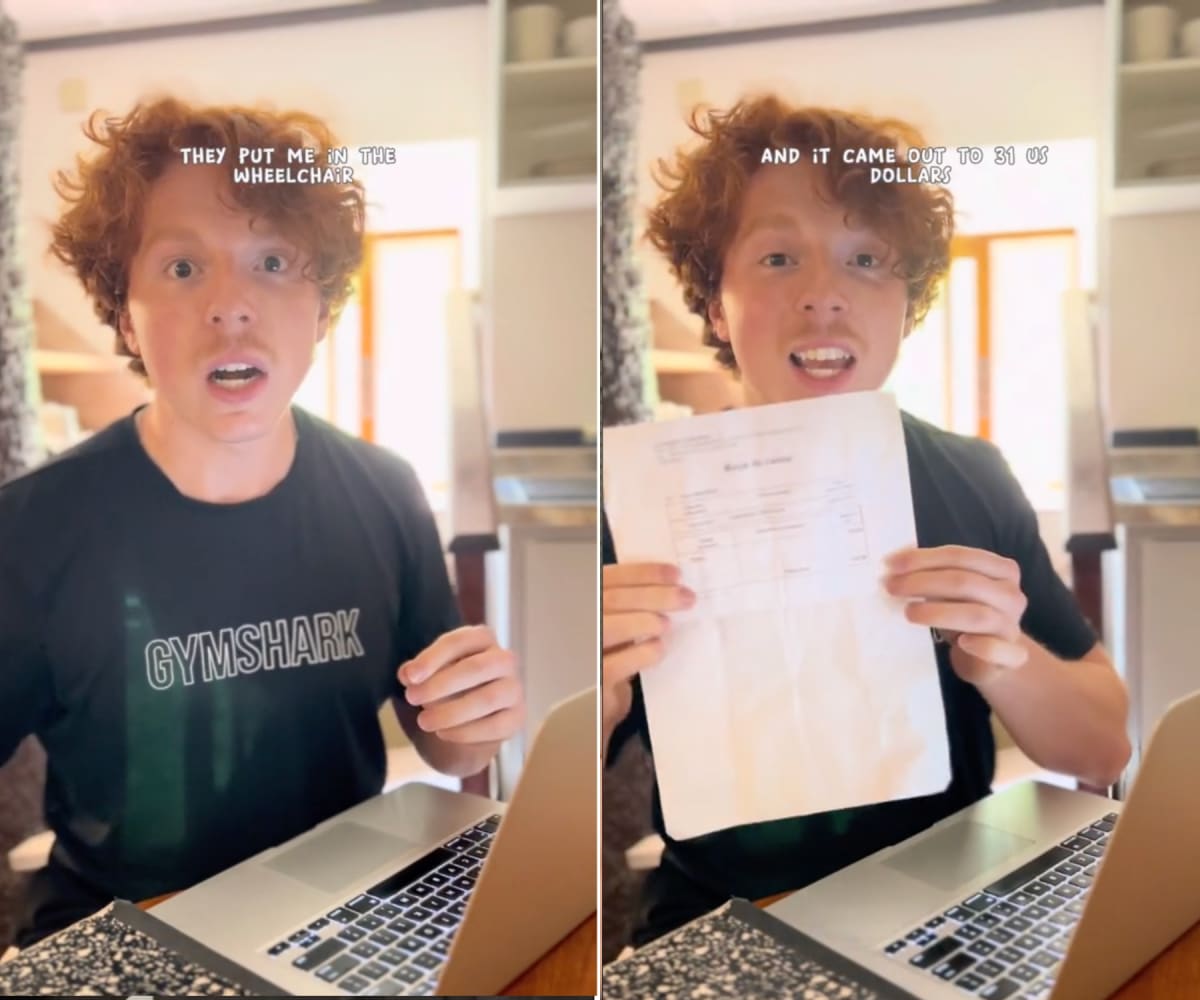 He further explained that because he felt so scared about the state he was in, he "allowed" the men to take him to a hospital. He described further, "I was instantly admitted to the ER and I was hooked up on two separate IVs with antibiotic and anti-nausea medication." With the treatment underway, Grossi shared that "at that point, I passed out again." Finally, he woke up the next morning to a nurse who explained to him that he was under medication, but if he felt up for it, he could head home.
Grossi said, "At that point, I was feeling so much better, I allowed her, I said yes, I can go home. But I didn't have health insurance." He had no idea how much it would cost him but went ahead and sat in the wheelchair to head outside the hospital to settle the bill. The calculations of the final bill amount included one night in the ER and four different medications and it amounted to merely $31, cash only.
This experience and the shockingly small amount compared to the US medical bills astounded the comment section. User @spanishbootygirl wrote, "A band-aid literally costs more than $31 at a US hospital." Another user, @brody.swy, shared, "Bro, waiting in the lobby of a US hospital would cost you 20k." Users shared their estimates of a similar situation in the US and @pointermee said, "That would have been $31,000 if you were in NYC." Users from Morocco shared their pride, as @adellnassif wrote, "I'm Moroccan and I'm happy that you are feeling better now. You're welcome in Morocco."
It's a known fact that the US medical industry is unreasonable and not everyone can afford a trip to the emergency room in a situation like Grossi's. Some don't even have health insurance and in light of that, this particular incident raises questions and worries about effective healthcare accessibility to the citizens of the country.
---
View this post on Instagram
---