We all dread explaining the gaps in our resumes during our job interviews. So, a podcaster Grant Thomas—who goes by @wellilaughed on TikTok—has come up with a solution by suggesting to tackle the question by not answering it. He says that when recruiters ask us about our resume gap, we must say that we have signed an NDA and cannot discuss it further. Many experts suggest that we explain the year gaps in the resume itself so that we do not have to explain it again in the interview. It will remove any doubts in the minds of the HR and the recruiter that might come from seeing a gap in one's resume.
It will remove any doubts in the minds of the HR and the recruiter that might come from seeing a gap in one's resume. However, many managers still end up asking the question and here, Grant Thomas' advice can be helpful and handy for many. Also, hiring teams look for resumes that are consistent and do not have any gaps. For this reason, his answer can help remove doubts in their mind. Thomas and his podcast co-host Maia Warner suggest that people should lie in their interviews. They also back this up with a reason.
In the video, they said that the job system is rigged against the average, so they must do whatever it takes to land a job. It is a tough time to get a job anyway, in a time of recession and excessive competition. "If anyone's like, 'Can you explain this gap in your resume?' You know what you have to say, right?" Thomas questioned Warner and he replied, "Say no, I cannot. I signed an NDA."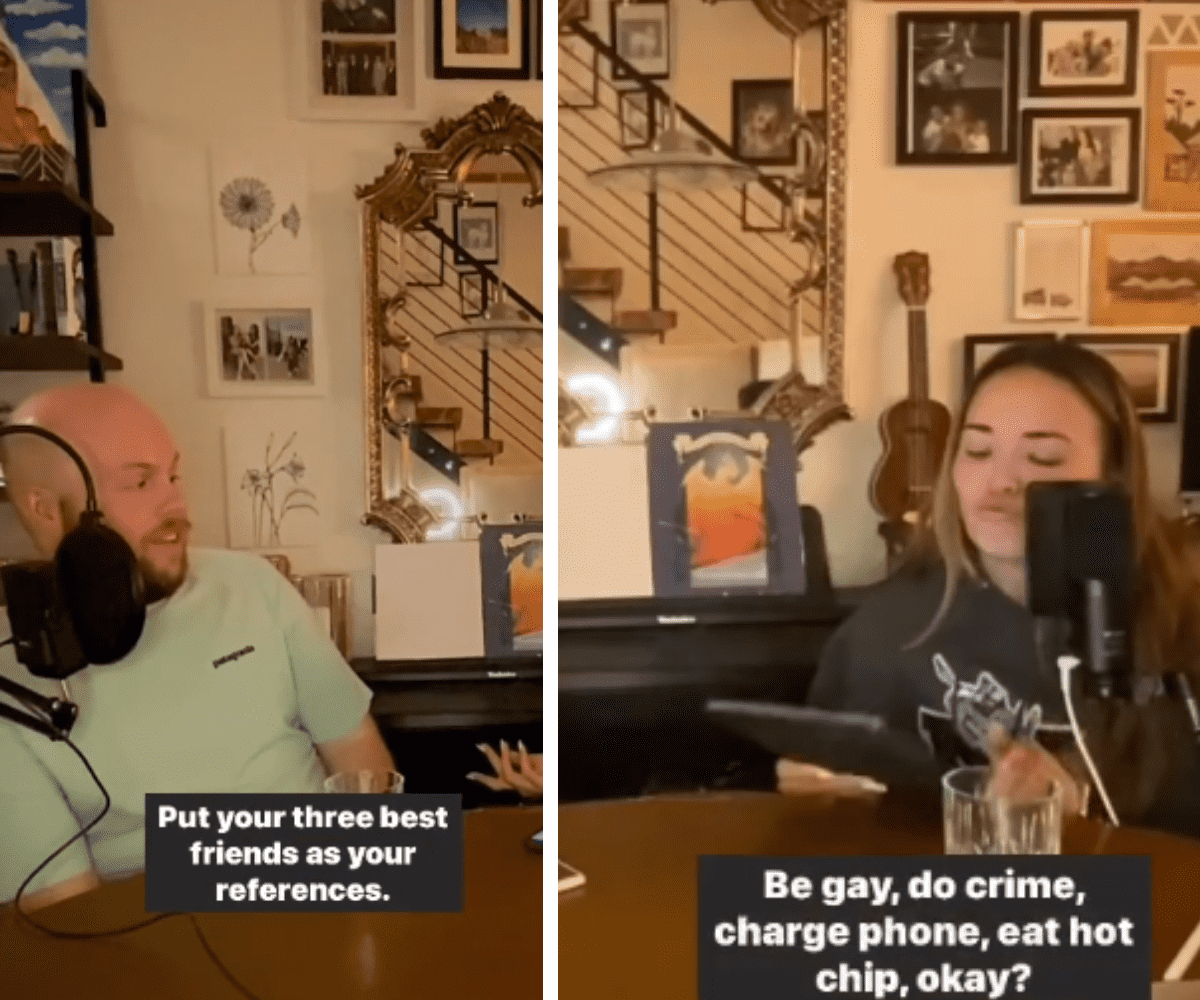 "The system was never built for us," he told Warner, "so stop working for it, okay? Lie. I don't know what else to tell you." Warner said, "Man has a point. Lie. Put your three best friends as your references. You can Google Docs edit a paystub. You signed an NDA, so no you cannot talk about that time." He also summed it up for people, "Be gay, do the crime, charge your phone, eat hot chips, okay? None of this is permanent." What he meant is, do what you have to do to get the job you are looking for.
The video, with its quirky solution, has gained over 4.7 million views. However, this is a risky way of going about a job application. People on TikTok dropped comments on the same and said that a company might ask for the redacted version of the NDA. But some people appreciated this advice as they needed a solution to the problem of the resume gap.
@Laura commented, "Not the advice we deserve, but the advice we need. Thank you for your service!" @DanielleO'Bier wrote, "I use my mom as a reference. She has a different last name. She says I'm a hard worker and a team player!!" @Lepapa commented, "Brilliant! Also, the influx of future job seekers having signed NDAs. You don't have to tell companies how much $ you made at previous jobs." @moethemaskedmarxist, "This is solid. I just put a date prior to the gap - present freelance (related field)."