Lego is going green! The toy giant last month unveiled a prototype brick made entirely of recycled plastic, calling it "the latest step in its journey to make LEGO products from sustainable materials." The new prototype is made using polyethylene terephthalate (PET) recycled from bottles that have been thrown away and is said to be the first brick made from a recycled material to meet the company's strict quality and safety requirements. According to a press release from the company, scientists and engineers tested over 250 variations of PET materials and hundreds of other plastic formulations over the past three years before arriving at the latest prototype.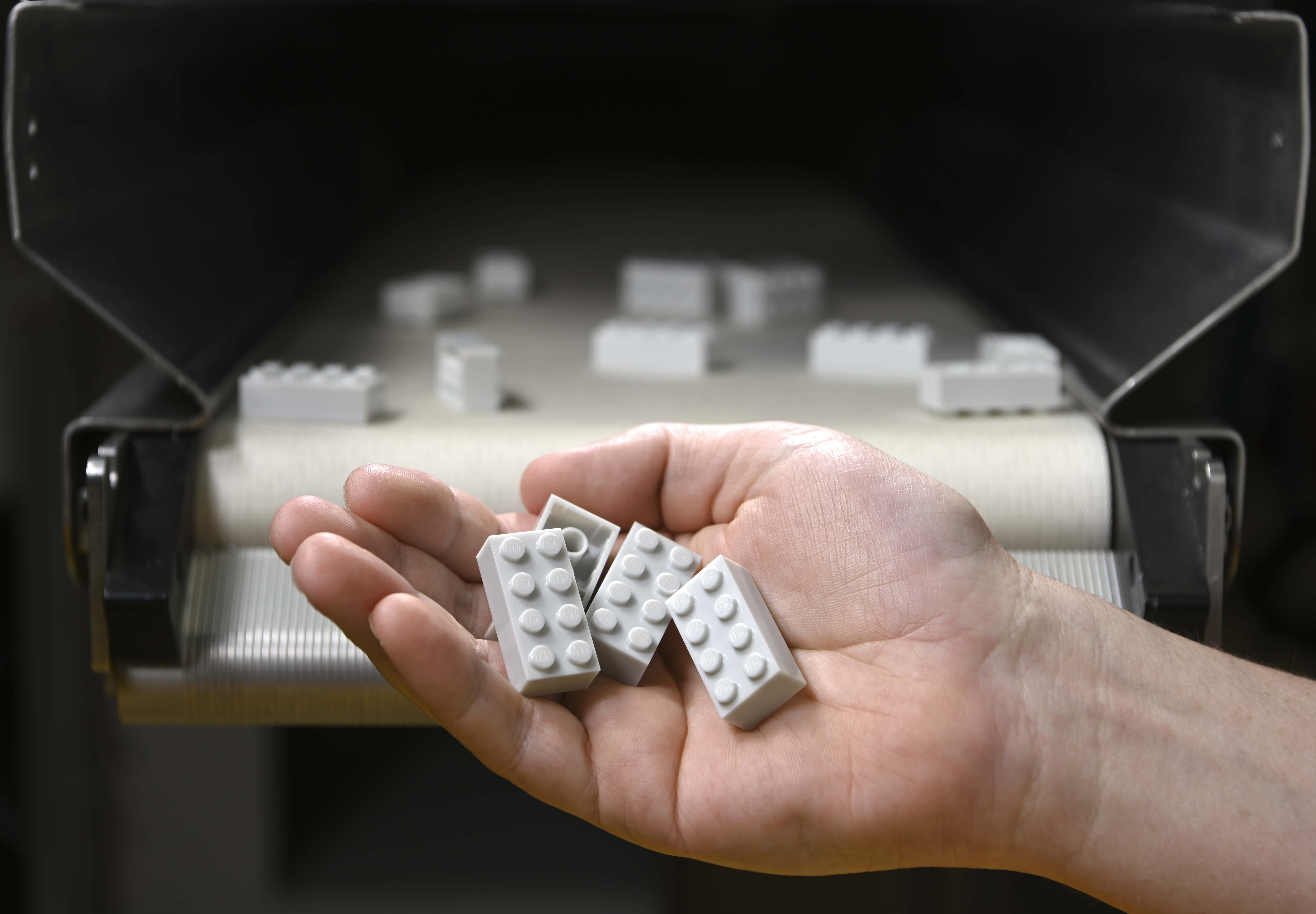 "We are super excited about this breakthrough. The biggest challenge on our sustainability journey is rethinking and innovating new materials that are as durable, strong and high quality as our existing bricks – and fit with LEGO elements made over the past 60 years. With this prototype we're able to showcase the progress we're making," Tim Brooks, Lego's VP of environmental responsibility, said in a statement. The company stated that the plastic for the prototype is sourced from suppliers in the United States that use US Food & Drug Administration (FDA) and European Food Safety Authority (EFSA) approved processes to ensure quality. On average, a one-litre plastic PET bottle provides enough raw material for ten 2 x 4 LEGO bricks.
While the news is definitely cause for celebration, Lego said it will be "some time" before the new bricks are mass-produced for consumers. "The team will continue testing and developing the PET formulation and then assess whether to move to the pilot production phase. This next phase of testing is expected to take at least a year," the company stated. "We know kids care about the environment and want us to make our products more sustainable," said Brooks.
"Even though it will be a while before they will be able to play with bricks made from recycled plastic, we want to let kids know we're working on it and bring them along on the journey with us," he added. "Experimentation and failing is an important part of learning and innovation. Just as kids build, unbuild and rebuild with LEGO bricks at home, we're doing the same in our lab." Speaking to BBC, Brooks explained that the goal is to find a product good enough that people don't notice the difference.
He added that the two types of blocks — the current version and the sustainable alternative — should fit together and be interchangeable like any Lego product. "We're committed to playing our part in building a sustainable future for generations of children. We want our products to have a positive impact on the planet, not just with the play they inspire, but also with the materials we use. We still have a long way to go on our journey but are pleased with the progress we're making," Brooks said. Lego said that many customers, both children and adult, have contacted the firm enquiring about more sustainable options when buying products.
Libby Peake, head of resource policy at the thinktank Green Alliance said while the recycled plastic plan is "certainly preferable to using virgin plastic" she "hopes the supply of single use plastic bottles falls in future as people embrace reuse." On the other hand, Friends of the Earth plastics campaigner Camilla Zerr said that "it's really important that recycling isn't hailed as the default solution to the plastics crisis" and that "manufacturers must ensure toys are made to endure many years of use, so they can be handed down and reused from generation to generation."