Many a time, celebrities go unnoticed when they are out in public. But this only lasts for some time as someone soon recognizes them, which creates wholesome situations. Kelly Clarkson recently took to Instagram to share a similar incident when a Las Vegas street musician handed her the mic, not realizing who she was. The singer revealed that she happened to be in the city to do a soundcheck for the iHeart Radio Music Festival.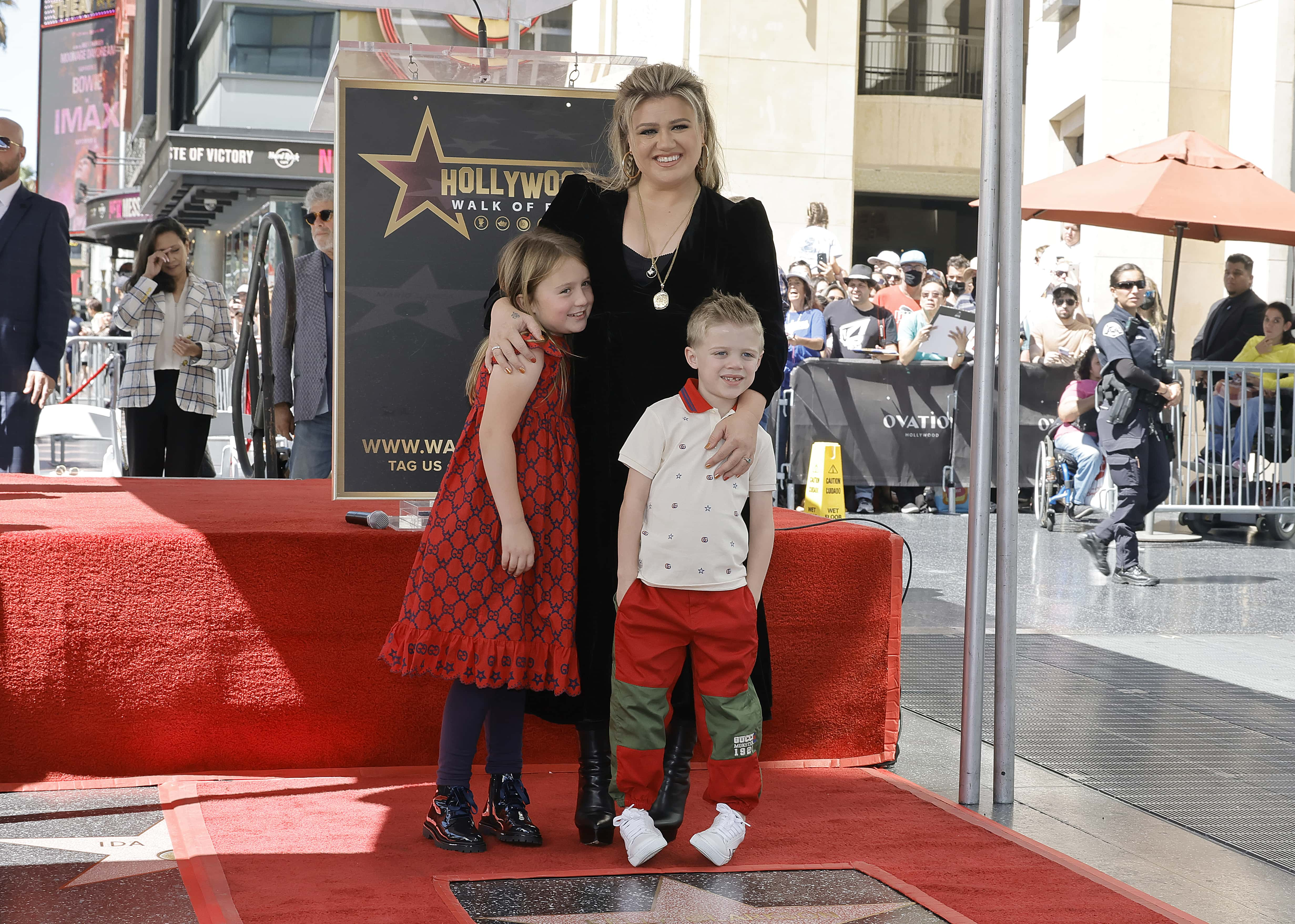 Clarkson further revealed that the street artist was "killing some Tina Turner," complementing her music skills. The song that she sings is Tina Turner's hit number, "What's Love Got to Do with It." At the beginning of the clip, we see the duo vibing to music before the woman realizes who she is dancing with and points at her, after which both of them share an embrace. The video has also gone viral on her TikTok page, gaining over 2 million views.
---
View this post on Instagram
---
Reflecting on the incident, Clarson wrote, "She gives the best hugs and sings her tail off!" The singer can be heard complimenting her and the artist continues to be in awe of the entire situation, making Clarkson laugh. People on the social media platform loved the interaction and expressed their support in the comments section. @katyshieh said, "Love this so much! God bless both you and the woman doing her thing!"
---
View this post on Instagram
---
This is not the first time the talented singer has surprised people with her voice. Sometime back, the singer surprised a few people in the city of Los Angeles by singing two tracks off her successful album, "Chemistry." In addition to that, the singer also took part in two acapella flash mobs within the city. As reported by PEOPLE, the singer got to showcase her incredible musical prowess alongside other singers in a courtyard located outside Sweetgreen and inside a Blue Bottle coffee shop.
---
View this post on Instagram
---
She initially sang the songs "Favorite Kind of High" and "Me" which shocked shoppers in the area. Not long after, other individuals who seemed to be bystanders jumped in as background singers. People kept cheering them on as the singer put out an amazing performance. She shared all of her performances on her Instagram. In the second video, she goes into the cafe and gives another incredible performance at the store.
She hilariously ends the second performance by asking the barista, "I would like a vanilla latte." People on the social media site loved the performance and shared their thoughts in the comments section. @conorcc said, "Imagine being on a Zoom call and saying, 'Hold on, Kelly Clarkson just walked in and started singing.'" Another user, @peanutroccz510, commented, "The way she ordered her vanilla latte like she wasn't just singing and leading a choir through song."
Clarkson spoke about why she named her album "Chemistry" in an interview with TalkShopLive. She said, "I never really connected to anyone before my ex-husband. And I never connected with anybody like that. I'd never felt that. That kind of chemical, that level of just chemical reaction, I just never felt that and I remembered the first time we even met, I was like, 'Woah.' I just felt something." She has split from her husband since then and currently co-parents their kids with him.