Sam Neill is an inspiration and has recently revealed his positive outlook towards fighting a life-threatening illness. The 76-year-old actor has been in remission for a year after being diagnosed with stage 3 blood cancer in 2022. The "Jurassic Park" star recently spoke to Australian Story, sharing details about his battle with angioimmunoblastic T-cell lymphoma, a rare form of non-Hodgkin lymphoma.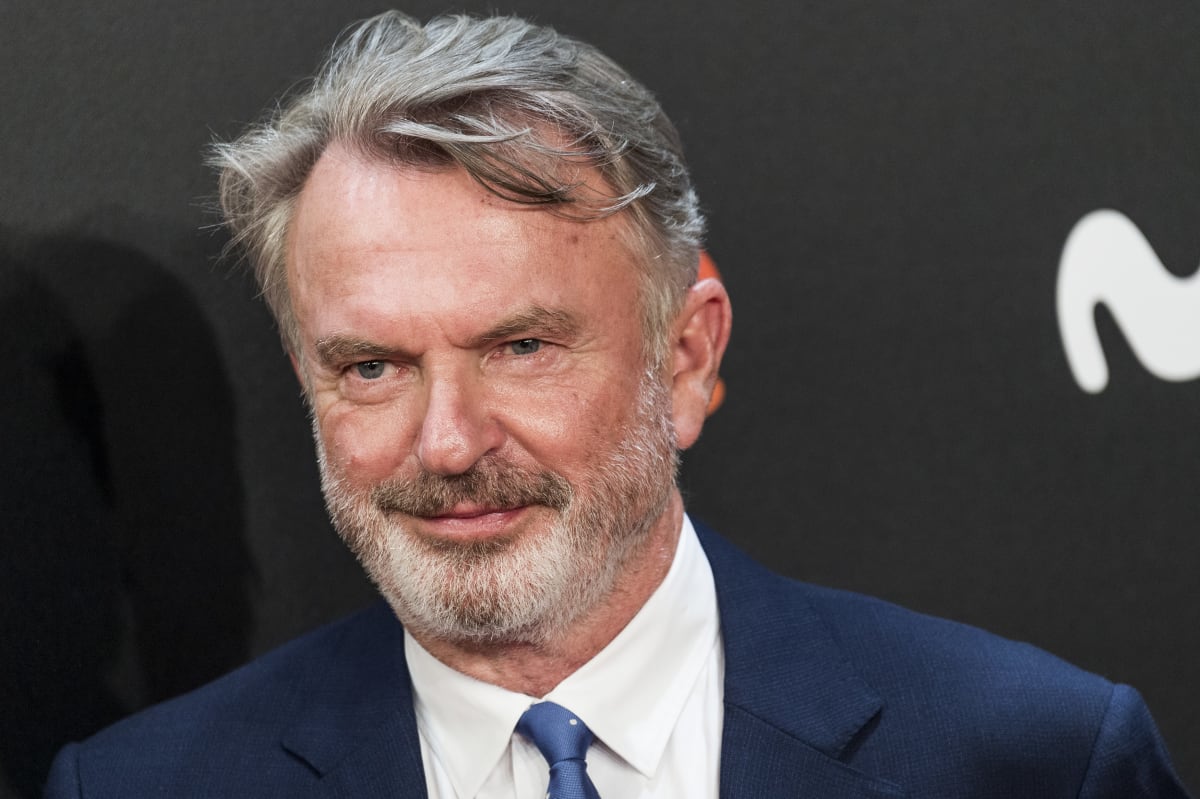 After three months of chemotherapy, Neill said doctors introduced a new anti-cancer drug, which was successful. He will have to take it monthly for the rest of his life and also requires infusions every two weeks, indefinitely. He was told that at some stage, the antidrug would stop working. "I'm prepared for that," he told the Australian outlet. But the actor remains hopeful to try other treatments if that ever does happen, reassuring his fans that he is doing better in a video he posted on Instagram.
---
View this post on Instagram
---
In his interview, the actor admitted to the outlet that he does not like thinking about his battle with cancer. Not because he is scared but because he does not find it interesting. He did not waste time researching his disease, wanting to leave everything to the experts. "I know I've got it, but I'm not really interested in it," he said. "It's out of my control. If you can't control it, don't get into it."
The veteran actor said he thought deeply about mortality following the shocking diagnosis last year, but he is not frightened by the thought of death. While dying would be "annoying" because he's got more to do, he's "not remotely afraid" of death. But retirement? He said the thought of that "fills me with horror," so he keeps himself busy. The New Zealand actor told the outlet that "the cancer thing" has just made him more focused on making the most of his time, noting that he is "so pleased to be awake" every morning.
He's not dismissing the difficulties of dealing with sickness. Neill was shocked when he learned that he had swollen glands while promoting "Jurassic World Dominion" in March 2022. He was ultimately diagnosed with the rare form of blood cancer; he decided to share details of his life while receiving chemotherapy, which led to his memoir "Did I Ever Tell You This?"
---
View this post on Instagram
---
Speaking to The Guardian at the time, he said writing the book helped keep him busy. "I found myself with nothing to do," Neill said in the interview. "And I'm used to working. I love working. I love going to work. I love being with people every day and enjoying human company and friendship and all these things. And suddenly I was deprived of that. And I thought, 'what am I going to do?'"
---
View this post on Instagram
---
While he never intended to write a book, he found himself constantly writing. "I realized it was actually sort of giving me a reason to live and I would go to bed thinking, 'I'll write about that tomorrow … that will entertain me.' And so it was a lifesaver really because I couldn't have gone through that with nothing to do, you know."
He affirmed that the book is in no way "a cancer memoir" and that his illness rather forms a "spiral thread" throughout the narrative. "I can't pretend that the last year hasn't had its dark moments," he admitted. "But those dark moments throw the light into sharp relief, you know, and have made me grateful for every day and immensely grateful for all my friends. Just pleased to be alive."