Looking for a job is hard enough, but it becomes even more complicated when the employer has unrealistic expectations. This job hunter raised this issue when they saw an entry-level position that had asked for 8 years of work experience. In a video posted by Emma—who goes by @earthlyemmagrace on TikTok—can be seen applying for jobs from the comfort of her home. At the beginning of the 20-second video, she makes fun of people who state that there are "so many jobs out there."
She discusses how difficult it is for her and others to get an entry-level job. Later, Emma mentions more detail about the matter and says how companies, recruiters, and hiring managers have unrealistic standards for work experience of an entry-level job. In TikTok, she shows how Consulting Associate position was entry-level on Linkedin and she covers the company's name in the video.
Then the job description asks for "8+ years related experience. Like what, what am I supposed to do?" Emma says at the end of the video. "The job hunt is 90% me rolling my eyes at LinkedIn postings. Can someone help me?" she added in the comments.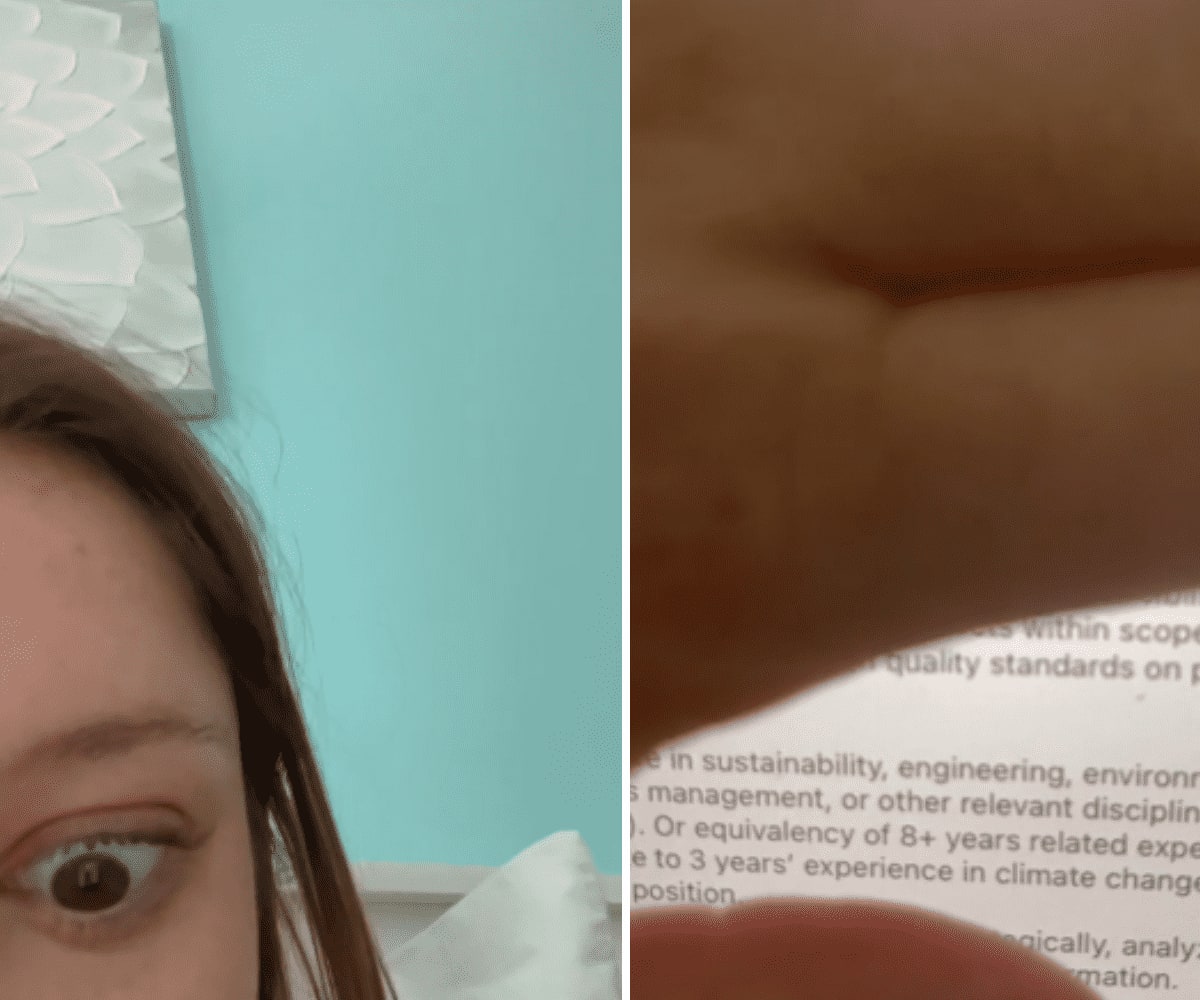 This video struck a chord with other people. It has garnered 20.6k views and 2.8k likes so far. People were quick to comment on the video as well. @Mads wrote, "The best part is when they don't reach out after an interview like y'all at least tell me no please."
@CottonCandyMomma commented, "Hiring manager 'I don't like to think of this as an entry-level' But it's posted and paid that way so." @Cas shared, "I sometimes dream about creating an algorithm that spams the company 'Is this entry-level or not?'" @mistryrains25 revealed, "I saw a receptionist job asking for a bachelor's degree and 3 years experience."
@HollyJollyJessica explained, "I am convinced that this was caused by the job market from 2009 when you had people with 8 yrs exp applying for entry-level bc they were laid off!" @MyIdolPerformances sighed, "Stuff like this makes me wish I would've kept my original major and graduated on time. I'd rather job search in 2018 instead of now."
@Sarah wrote, "It's cause they copy and paste from other listings and don't even take the time to edit the description." @goose even offered a solution, "I apply regardless of what the requirements are. There's someone whose job is to tell me if I'm qualified, I refuse to weed myself out of the running."
According to a report by the BBC, a recent analysis of nearly 4 million job postings on LinkedIn since late 2017 revealed that 35% of listings for "entry-level" positions required candidates to have previous relevant work experience.
The prevalence of this requirement was particularly pronounced in certain industries, with over 60% of entry-level software and IT services job listings demanding three or more years of experience. Alan Seals, an associate professor of economics at Auburn University, says, "Internships are now the entry-level. Most of the students in college are doing or trying to do internships, and now it's increasingly common to do more than one."