An ice cream shop is making waves on the internet for their hilarious signs
Reddit user SoDakZak who builds homes in the locality often drives past the ice cream shop and uploads pictures of the funny sign boards.
Image source: Instagram/@bpaigehansen
You could be on a long arduous journey but you can't help but crack a smile when you pass by a witty sign on the road. Those who cross B&G Milkyway, an ice cream shop chain in Sioux Falls, South Dakota, are bound to come across a witty sign to cheer you up. The chain has 8 locations in the area and is owned by local people. While the community and travelers passing by have enjoyed the witty signboards, Reddit user SoDakZak put them on the internet making them go viral. SoDakZak builds homes in the locality and drives past B&G Milkyway signboard regularly. He keeps his eyes peeled for them as he reaches the ice cream shop. SoDakZak then decided to take pictures of them and share the joy with the internet as well.
"I loved reading their funny quips or puns or shower thoughts and decided to start taking pictures of them," SoDakZak told Bored Panda. He often drops by for a walking taco and even takes his wife there for an evening date. His posts on the signboard have since gone viral, but it's not just him that's sharing the images online.
Here are some of the best signboards in Sioux Falls that we came across:
1.
2.
3.
4.
5.
6.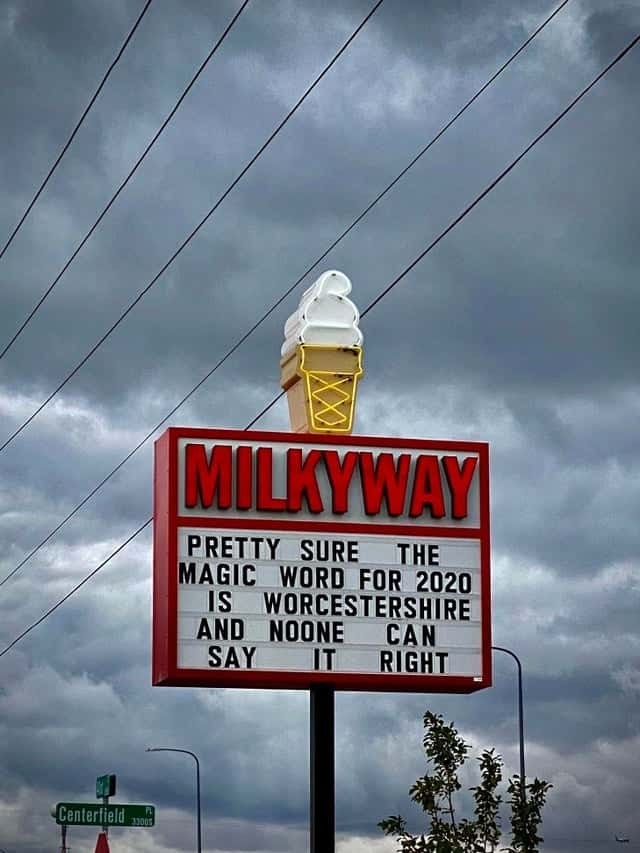 7.
8.
9.
10.
11.
12.
13.
14.
15.
16.
17.