Being a part of a community helps people get through many things like loneliness and grief easier. A family in southern California was struggling to complete a major Jeep restoration project that they had undertaken when the father of the family was alive. Shane Porter was a respected member of the community and had worked as a fireman. He had brought a 1969 Jeepster Commando and wanted to restore it with his family. However, unfortunately, he died in 2022. Now, local high school students have stepped up to fulfill his wish and give the family a lasting gift to remember Porter in the form of the Jeep, as per People.
Porter's family consists of his sons Michael and Tim, and his wife Tigger. Talking about his demise, Tigger said to KNBC-TV, "He was diagnosed with bladder cancer in the early 2000s and we were actually told by the doctors, 'Make this your last Christmas because you're not going to get any more.'" They were a close-knit family and really wanted to finish restoring the jeep together but did not get the opportunity. After Porter's death, they did not have any idea how to proceed with the restoration project.
In the midst of all this confusion, Bob Mauger, the automotive technology teacher at nearby Corona High School, stepped in and also involved his students. Mauger was a family friend of Porter's. In the school release, Mauger said, "For me, it's not just about teaching my students how to diagnose and repair vehicles. It's about teaching them how to be good humans and to give back to the community." The students were enthusiastic about the project and did engine work, fixed electrical issues, repaired the cooling system, and sealed the transmission as well as the transfer case. They also completed the rust repair of the jeep and finally revamped it with a fresh paint job.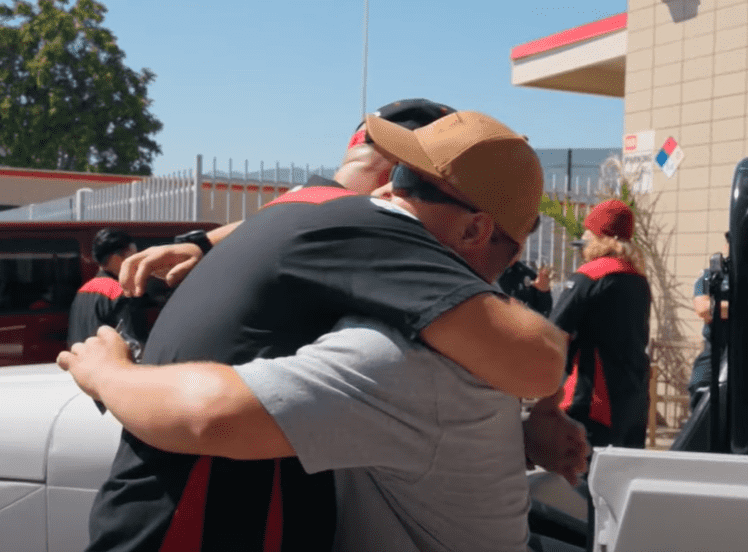 It took Mauger and his students a year to complete the work on the project. They then returned the sentimental jeep after restoration to the family and they were beyond emotional. Tim Porter recalled his experience of seeing the jeep and said, "As soon as I saw it, it was just a dream come true. It was just incredible that they were able to come together as a team and work on it."
The restoration was not without its challenges. Uriel Valdivia, a recent high school graduate who was involved in the restoration, explained in detail the various complications the team had to face in the process. She said, "The seats were all ripped, the bumpers were all bent and the wheels didn't work, and the suspensions were off. We did it one by one and got everything done."
In spite of the complications, the students approached the process enthusiastically because of the symbolic value of the car. Some like Valdivia even came back after graduating to see the project completed. Mauger appreciated his students and said, "I am so proud of my students for all of the time and hard work they put into this restoration project for the Porter family."