Greta Gerwig's latest directorial work "Barbie" has been shaking up the box office as well as collecting praises from critics and fans alike. The film takes the iconic doll, played by Margot Robbie, on a journey through the real human world as she goes through stages of existential crisis and finally manages to restore the balance in the picture-perfect Barbie Land, which was earlier taken over by the 'Kens' in a show of patriarchal power.
Gerwig's "Barbie" develops the need to experience human emotions and life as she says goodbye to Barbie Land and starts a new chapter for herself in California. In an interview with USA Today, Gerwig emotionally opened up about the film and a crucial scene at the end of it which features Robbie's Barbie delivering an important line. The scene plays out with Barbie getting dropped off by Mattel employee character Gloria, played by America Ferrera, and her daughter outside a building for what seems like a job interview at first.
However, at the very next moment, an anxious and excited-looking Barbie makes her way to the receptionist's desk to deliver the final line of the film, "I am here to see my gynecologist." Gerwig stated that she wanted to end the "Barbie" movie with a "mic drop" moment and the audience can bet that she delivered really well. "With this film, it was important for me that everything operated on at least two levels," Gerwig told the outlet. "I knew I wanted to end on a mic drop kind of joke, but I also find it very emotional. When I was a teenage girl, I remember growing up and being embarrassed about my body and just feeling ashamed in a way that I couldn't even describe. It felt like everything had to be hidden."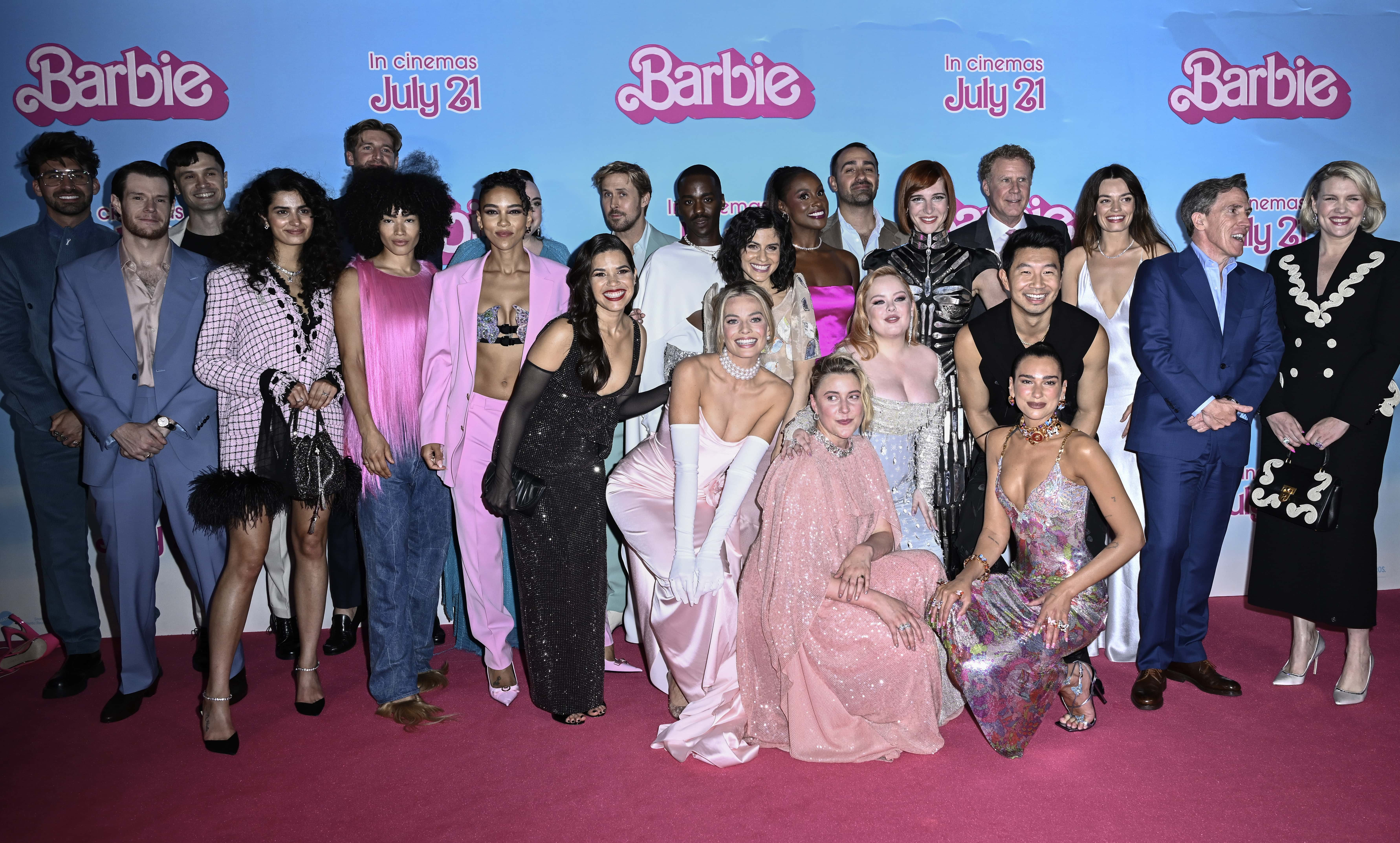 "And then to see Margot as Barbie, with this big old smile on her face, saying what she says at the end with such happiness and joy," Gerwig adds. "I was like – if I can give girls that feeling of, 'Barbie does it, too' – that's both funny and emotional. There are so many things like that throughout the movie. It was always about looking for the levity and the heart." The final line of the film justified the intention of the original creator of the doll as well.
Barbie's creator Ruth Handler wanted the doll to be aspirational for younger girls when she co-founded Mattel in 1945. Handler got the brilliant idea to create Barbie after watching her young daughter Barbara play with paper dolls of adult women. There was a drought of dolls with adult women's bodies in the market when Handler first launched the Barbie doll. Directing the blockbuster with a star-studded cast came with a few other hurdles for Gerwig.
Gerwig was suggested to remove a crucial scene from the film, which features Robbie's Barbie having a tearful moment while sitting alongside an older woman on a bench. Ann Roth, an Oscar-winning costume designer, played the role of Robbie's scene partner. Roth acts as a stranger who greets Barbie at the bus stop as the doll is mystified by the real world after stepping out of the utopian Barbie Land. But the director firmly believed the film won't make sense if that particular scene was cut off.
"It's a cul-de-sac of a moment, in a way — it doesn't lead anywhere," the 39-year-old director admitted, as reported by PEOPLE. "And in early cuts, looking at the movie, it was suggested, 'Well, you could cut it. And actually, the story would move on just the same.' And I said, 'If I cut the scene, I don't know what this movie is about.'" According to PEOPLE, Gerwig is already hopping on to her next big project. She will be directing at least two films based on C.S Lewis' best-selling novel series from the 1950s, "The Chronicles of Narnia," for Netflix. We will be looking forward to her future directorial ventures.