It is a known fact that new mothers need a lot of help – the more the merrier. Often the couple's families are around to make sure that they have everything they need. Barbara Costello, called "Brunch with Babs" online posted a viral video on "how to mother a new mother" and it has all the best tips on how people can help out a new mother, according to TODAY.
"Everybody, it's Babs. Did your mother ever tell you how to mother a new mother?" says Costello in the video. "It's not as straightforward as you might think." Costello, 73, starts off with how a friend can help out a new mother. "Drop off a meal. Beef Fajita dumb meal – easy for you, easy for them. They can pop it in a slow cooker or in a freezer until they're ready to use it. Don't forget the fixings. We've got avocado, a little sour cream, and tortillas, all ready to go," says Babs.
She then moves on to talk about how moms could help out their daughters. "As the mom, pamper your daughter, and if you can, try to be there as long as she may need you. Just take it day by day. For her first, I was there for three weeks. For number three, I stayed a week. That's all she needed me," says the grandma. She continues, "As the mother-in-law, I check in with my son and daughter-in-law before the baby's arrival to see where they needed me." "Usually, stack the refrigerator, get those car seats in because I'm taking the older kids home," she says with a smile.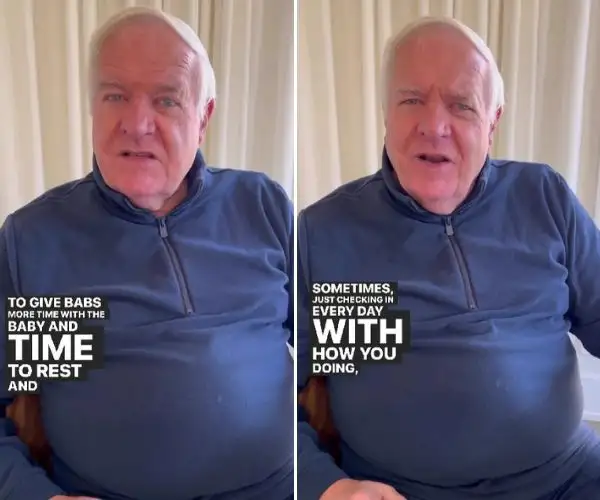 Costello's husband, Mr. Babs, had some suggestions for new dads as well. "As a dad, when my kids were newborns, it was important for me to step up even more than usual. To give Babs more time with the baby and time to rest. Sometimes, just checking in every day with 'how you doing, hon?' goes a long way."
The video soon went viral with about 1.7 million views and 140k likes. It is captioned, "How to Mother a New Mother👶 A new baby is always exciting! This is always such an exciting time in life." Many on Instagram loved Babs's advice and also added their own suggestions. @mrskooienga commented, "The parents we all wish we had. ❤️❤️" @mammaprimaverasvillage wrote, "Thank you for this post! ❤️ There seems to sometimes be this idea that a family needs 'time alone together' and 'their space' when welcoming a new baby home. It couldn't be farther from the truth, in my opinion. Families, and new moms, need support! ❤️" @amandaslipscomb expressed, "I love these suggestions. My mom stayed with me for 10 days after my first baby. I had a c-section and didn't have any confidence as a new mom. It was a blessing to have her help and support. At one point I snapped at her. She just said 'You're very tired. I'll make you a sandwich. Go take a nap and let me rock the baby.' Only a mom!" @rholler pointed out, "I love this so much!! The option to freeze the meal is really nice because often you are inundated with food the first few weeks and then it's crickets but you still need help!!!"
Costello is known for her helpful tips and advice and has more than 2 million followers on Instagram. Kind and wholesome, through and through!