Friends are people we choose to be a part of our lives. They provide companionship, support and understanding and can bring joy and laughter to our daily lives. Having good friends can help us navigate life's challenges, celebrate our successes and make meaningful memories. A beautiful example of this can be seen in a video uploaded on Reddit, where a group of friends traveled from the US to London to cheer on their friend who was running her first marathon.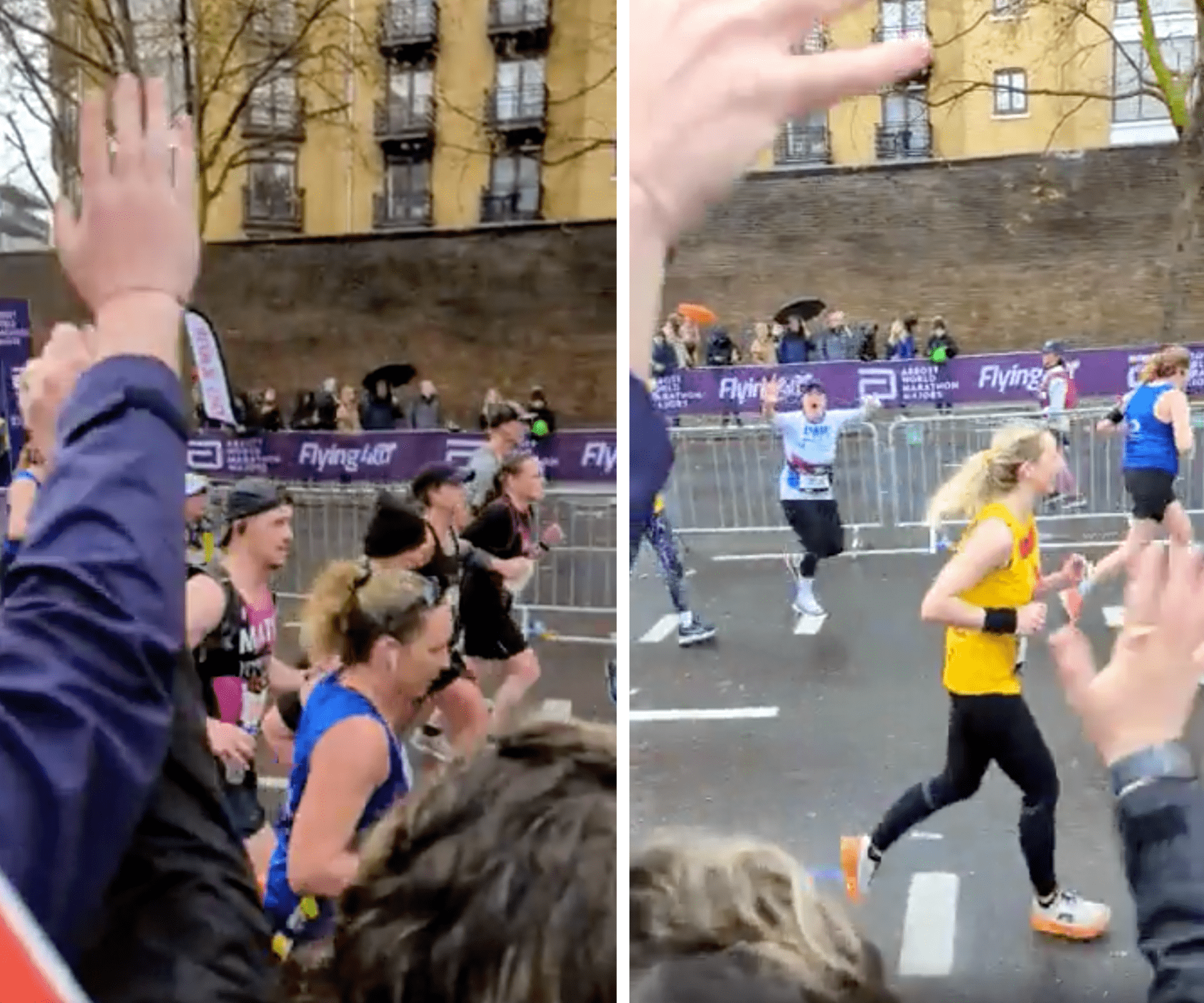 She had no idea that they were going to show up in support. In the video, her friends can be heard cheering for her from the crowd. We can hear the chant of "Emily, Emily" as her friends try to gain her attention. As she notices them, she is shocked and delighted at the same time. She waves at them with a big smile on her face. It is absolutely heartwarming to see such a beautiful display of support. Someone present at the marathon even said, "Oh my God, that is so sweet," after witnessing the people showing up for their friend.
The caption to this Reddit post reads, "My friends flew out to London from the US to surprise me during my first marathon this past weekend - me spotting them in the crowd around mile 22!" This viral video has garnered more than 15k upvotes and several comments. Reddit users had interesting things to say about this beautiful friendship.
u/FluffyDiscipline wrote, "OMG Your friends are precious, looked like you needed that boost then. Congratulations, an amazing achievement and friends." u/Rain1dog wrote, "Absolutely love seeing this!! Hope you did the run to your standards!! Great friends you have which says a lot about you!!" u/Deingfish wrote, "The rest must have been still rough but nothing could stop you from knowing what you had waiting for you. Actually incredible. Huge congrats on your achievement and for having amazing friends!"
In another heartwarming story about friendship, 10 years after Martin Richard died in the Boston Marathon bombing that happened on April 15, 2013, his family and childhood friends crossed the 2023 Boston Marathon finish line together in his honor. Henry Richard, Martin's brother, was joined by a group of classmates who had pledged to run the marathon once they turned 18 and were eligible to enter it. They ran as part of Team MR8, a group that supports the Martin Richard Foundation.
Henry expressed his satisfaction with WCVB, stating that he felt great about the finish of the event. The organization has been able to raise over $6 million for children's causes since 2013, and Henry was happy that a significant portion of the team was able to complete the event together, finding it an enjoyable experience. In addition, Henry paid tribute to his brother by running the marathon last year and took a moment to stop at his memorial on Boylston Street before ultimately crossing the finish line.