Along with employment, every person deserves respect and dignity. When a person agrees to be a part of a team, no matter the position, they deserve basic working rights and professional treatment. However, some stores and employers try to take advantage of people working under them. A former Lowe's employee named Jamie - who goes on TikTok by the username @user3812126841522 - called out the popular store for the way she and her entire department were treated. Jamie shared a video on TikTok where she said that her entire department of 50 people was fired from their jobs at Lowe's.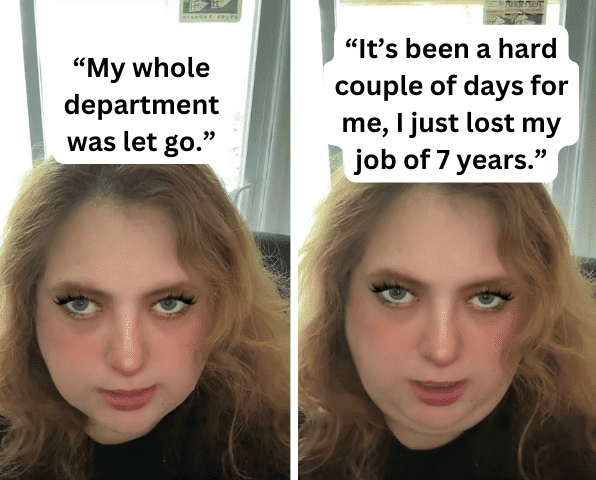 She said, "It's been a hard couple of days for me, I just lost my job of seven years. My whole department was let go." She explained there was no reason to let them go, "We never missed a day, never missed a bonus, never received a bad review." She continued listing several reasons, stating that they were not allowed to be "anything but perfect" at their jobs. The former employee also mentioned that the 50 people in her department who had their families and children to look after were let go without any notice. "I'm upset because how could Lowe's calls us a family and just let us go?" Jamie said.
She also shared that she has two kids and like many, has no backup plan or income. She further said that she was trying to find employment, but given the current economic status and short period, it was hard. Just when you think it is bad enough, it gets worse. Jamie said, "The worst part is when Mary Anne Bell called me to fire me, she didn't even know my name." Elaborating further, she said, "She was like, 'Is this Joshua?' And I said, 'Who's Joshua?' And she replied, 'Oh, I must have got the wrong number. Who are you?'" When Jamie introduced herself on call, the manager relentlessly said, "Oh yeah, we're letting you go, we're letting your whole department go."
Jamie could not process the disrespect and negligence coming from the workplace where she dedicated seven years of her life. She said, "To not even know my name and not apologize for it is pretty terrible." Jamie added, "She just doesn't care about anyone but herself. Lowe's doesn't care about anyone but themselves." It was tough for her to understand so many things about the situation: Why she was fired, how they just let an entire department go without a reason, how they didn't provide a notice period or any compensation and worst of all, how they didn't even know her name.
Jamie further highlighted, "If this were any other coworkers, colleagues, or managers from that department, they wouldn't do this." She also vented about how her department was being fired for being nothing but "excellent" and said that it "completely sucks." Lowe's simply let go of 50 people along with their families to fend for themselves with no aid or support. Several commenters shared how this injustice happened to them as well, while others offered sympathy and tried to lift Jamie's spirits.
@beemanseawa said, "They'll say it's not personal, it's business." @rosamwalker said, "This is why I do just enough to keep my job, no more." @zoyyer said, "I hear you saying you and the coworkers were loyal. I believe you. I hope all quickly adjust and start a new journey." The employment standards and treatment are having employees feeling dejected. Moreover, it feels futile to work to their potential. If you give respect, it will surely come back in more ways than you can perceive, but it also works the other way around.