A French telecom company, Orange, used the finest visual effects in an advertisement to promote the 2023 FIFA Women's World Cup in the most unconventional way. The doctored footage, at first, features the French men's soccer team showcasing great skill during a game. The two-minute commercial showed France's biggest sportsmen like Kylian Mbappé and Antoine Griezmann displaying great footwork while evading a defender, amazing goals, and lightning-fast sprints down the pitch.
Halfway through, the screen goes black and text appears: "Only Les Bleus [the men's soccer team in France] can give us these emotions." But here's the twist, the second half of the ad shows the original footage which is actually from women's games. Griezmann turned out to be Sakina Karchaoui, a professional player on the French women's national team, reports CNN. The editing was done so impeccably that it was hard to realize that all those amazing plays were performed by female athletes. And that's the point the agency was trying to put through. It concluded with the text: "At Orange, we support Les Bleus (for men's soccer team)." A small but important change comes on the screen, where an 'e' is added to the last word to spell Bleues, to signify the French women's national team.
The ad was released in June, just before the 2023 FIFA Women's World Cup taking place across Australia and New Zealand. "For the majority of soccer fans (and that's the problem), the general consensus is that 'men's soccer is better, faster, more interesting than women's.' We also know that soccer videos have a great success online," an Orange spokesperson said and added that for their campaign, "it was essential that during the first half of the video, viewers would think they were enjoying male actions and the only way to make believe that was to… reshape women into men!"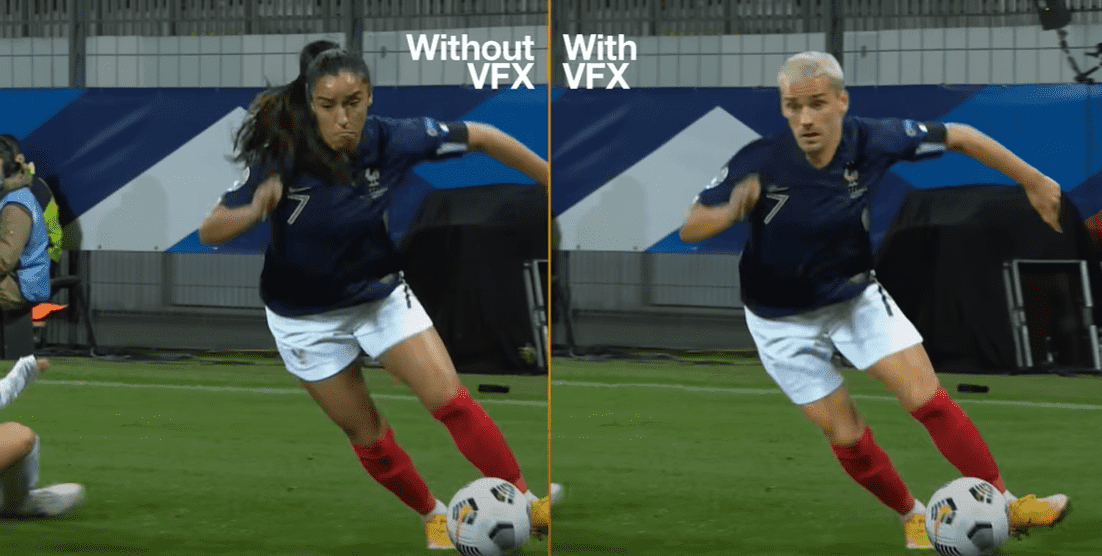 Fans online were impressed by the simple yet powerful message. It was also shared on Reddit, where u/koreawut lauded it and commented, "I got a little misty-eyed while watching that, not gonna lie. However, the most epic association football-related advertisement I've ever seen in my life is this one." "Anything creative has a message. And I feel very strongly that sometimes, when something is very cool, you don't need to really analyze it. This commercial does have a Twitter discourse around it...and I just like it because it's cool," shared u/reagan92.
"Excuse me while I run and show this to everyone I know. Amazing piece of work," wrote u/andyopteris. u/anothermotherunner could find out the difference immediately, as per their comment: "Fantastic commercial. Is it sad that I could immediately tell that wasn't the men playing because of the stadiums?"