Schools and their dress codes.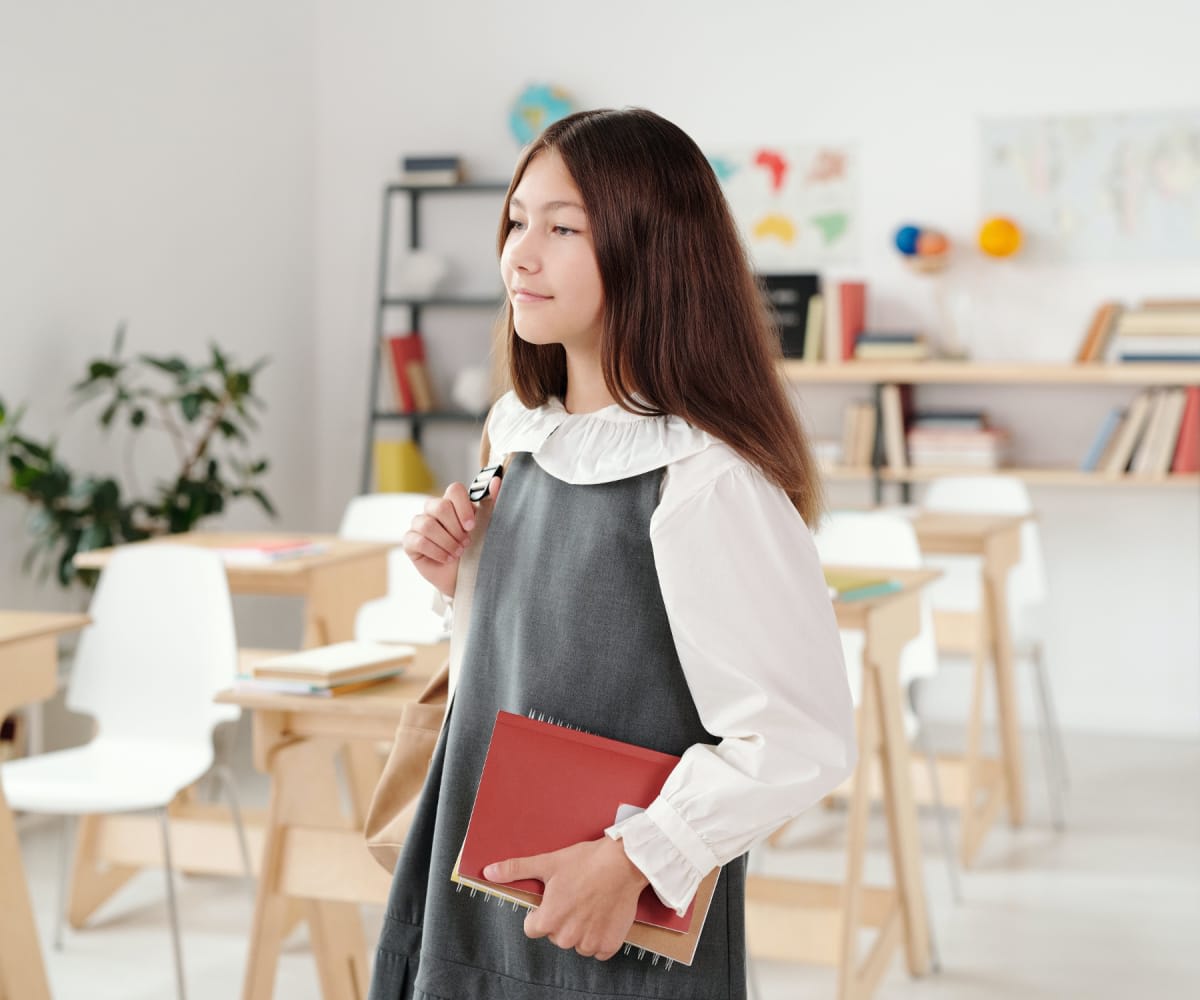 Schools put in dress codes as a way to regulate what their students are wearing in classrooms and it's okay to do so, so long as it's reasonable. But that doesn't seem to be the case for many schools as they often come up with unrealistic dress codes that can be overly strict and rigid. These codes can often limit students' self-expression and can even promote gender stereotypes. Dress codes should be made to be fair, inclusive and considerate of individuality to create a more inclusive and comfortable learning environment.
A dress that was deemed "ridiculous"
Chris Wilson's daughter, Karis, happened to be the victim of a school's unrealistic dress code in Kamloops, Canada, when she was sent home during school hours for wearing what was deemed to be an "inappropriate" outfit. 17-year-old Karis was wearing a knee-length black dress that had a lace trim over a full-sleeved white turtleneck. The outfit caused her teacher to take her to the principal's office. Her father was naturally shocked at the incident and is of the opinion that it should not have happened and talks about it in a TikTok video he shared on his profile.
Unrealistic dressing standards
Wilson spoke to CBC's Radio West, saying, "[Karis] was told that it could possibly make the male student teacher feel awkward and it could make [her female classroom teacher] feel awkward since it reminded her of a lingerie outfit." He believed that the outfit was very modest and the initial comments came because they had lace on them. According to him, the entire incident felt a bit "surreal" and proved to be quite disturbing for his daughter. He talks about how his daughter was "singled out" and made to feel that someone in a position of power felt uncomfortable because of her dressing choices. He comments how the entire incident seemed absurd.
Students stand with Karis
After his video went viral, Karis's classmates staged a walkout a few days later to show support for her. He spoke about the walkout, saying, "If there's a silver lining to this, [after feeling] that centered out and awkward, [it's to] have everyone stand up, stand beside you and say, no, this isn't OK, we're with you." Wilson hopes that the incident will be a learning experience for teachers. The school did not share any official comment about the entire ordeal. To understand more details about the incident, one only needs to look at Wilson's short clip which he posted on social media.
"It's 2021 and apparently, you can't dress nice"
In the video, Wilson shares that this was his first video on TikTok and that he wanted to rant about something. He says, "My beautiful daughter got sent home from school today because she made the teacher's assistant and the teacher uncomfortable." He shares how she was sent home in tears after being singled out and told in front of her classmates that she was wearing an inappropriate dress. He then moves away from the frame and shares his daughter's outfit, questioning how the outfit was deemed to be inappropriate by the school.
Lack of clarity within the dress code
Wilson says, "Their dress code says anything that's distracting to students or teachers is unacceptable." He appears confused as he tries to register why such a dress would distract anybody and why his daughter was pulled out of class for it. He further states how the rule was initially put up in 1995, highlighting how outdated it was. This incident goes to show how institutions misuse dress codes and often punish students on ambiguous grounds for dressing the way they want to. It's high time that schools take a fresh look at their dress codes and how relevant they are in the modern world.