Farmer explains food expiration so people don't throw away items that haven't gone bad
Hayden Fox explained on social media that most foods were edible beyond the expiry date and didn't need to be thrown out.
Image source: TikTok/@haydenjfox
Editor's note: This article was originally published on April 22, 2021. It has since been updated.
"Don't waste your food" — it is a phrase we've heard a million times, especially while growing up. For one, it's morally wrong, you're being disrespectful to food, to those who can't access it, and to farmers who spend months cultivating crops to make the food we eat. Not to mention, a lot of farmers are paid a pittance for the crops they produce. A farmer on TikTok, Hayden Fox, revealed we are all guilty of wasting huge amounts of food, because of the food industry shortening the expiration date of products. He states that the expiration dates often referred to peak freshness, which meant that the product didn't go bad right after the expiration date. This caused many products to be thrown out causing huge wastage. Hayden insists the food is fresh way longer than suggested in the product's packaging. He is urging everyone to judge products on their own, rather than throw it out after it crosses the expiry date. He had posted the video in response to TikTok-er rizzzy.rizzz saying they would never eat anything past its expiration date.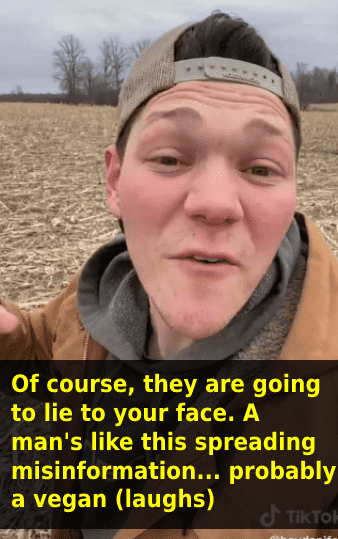 So there you go, Hayden Fox suggests it's best to judge a food's quality on your own, rather than just the expiration date. You can follow him on Instagram as well.